Here we have a nice example of a .177 cal Standard with clearly
visible etching. It doesn't seem to have had much use and has been
well looked after.
Mr Knibbs says the factory records show the batch it came from was
made between July 1914 and September 1917 and despatched some time
before December 1917. This means rifles within this batch were among
the very last of the pre-1919 BSA air rifles made, even though higher
serial numbers were issued.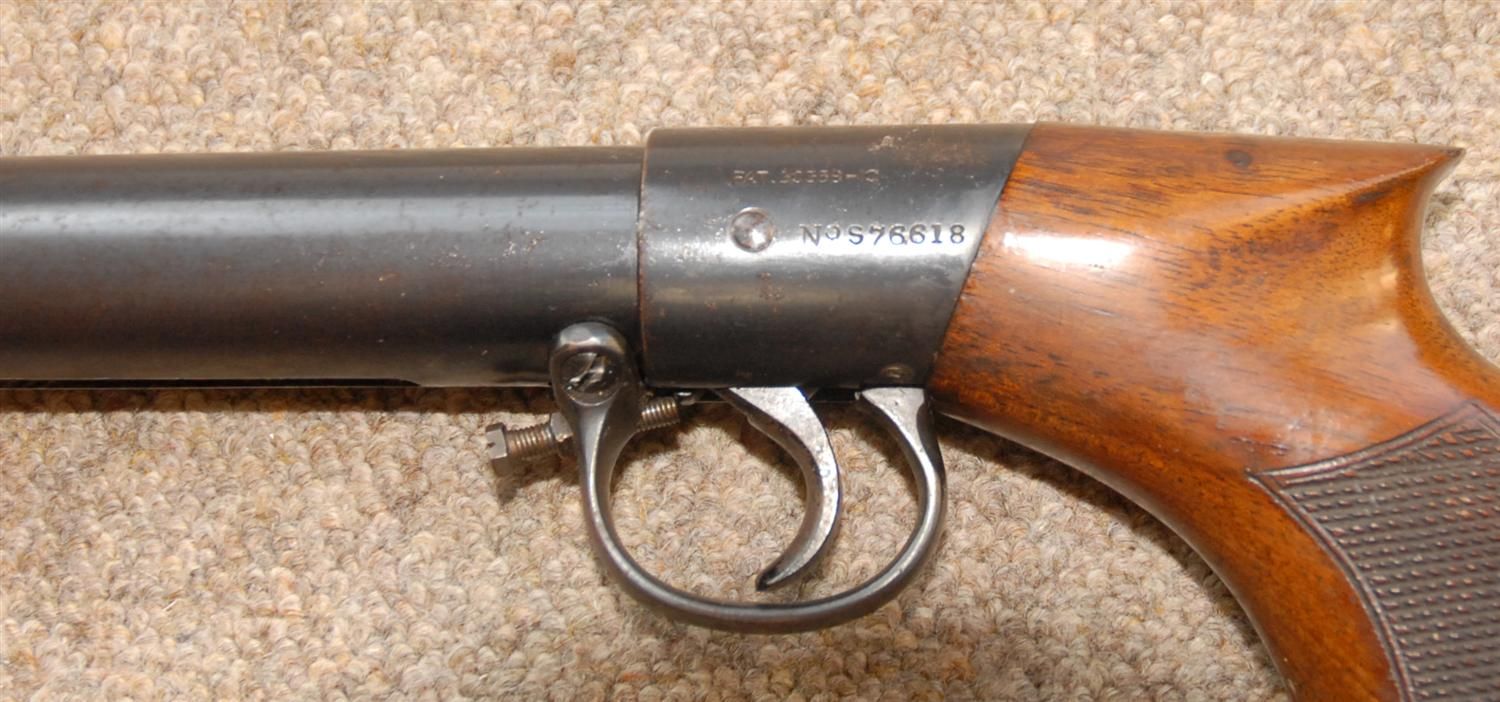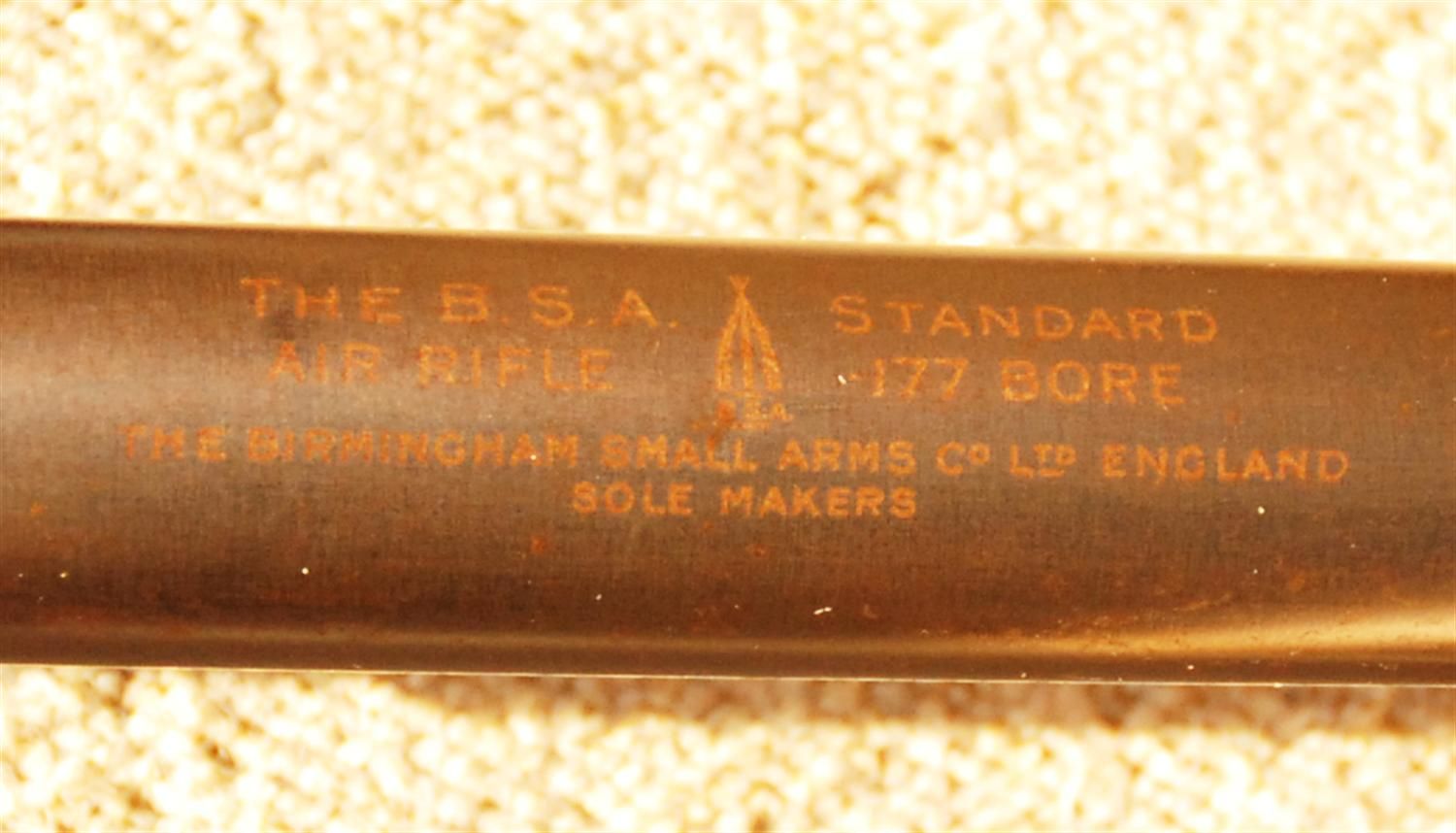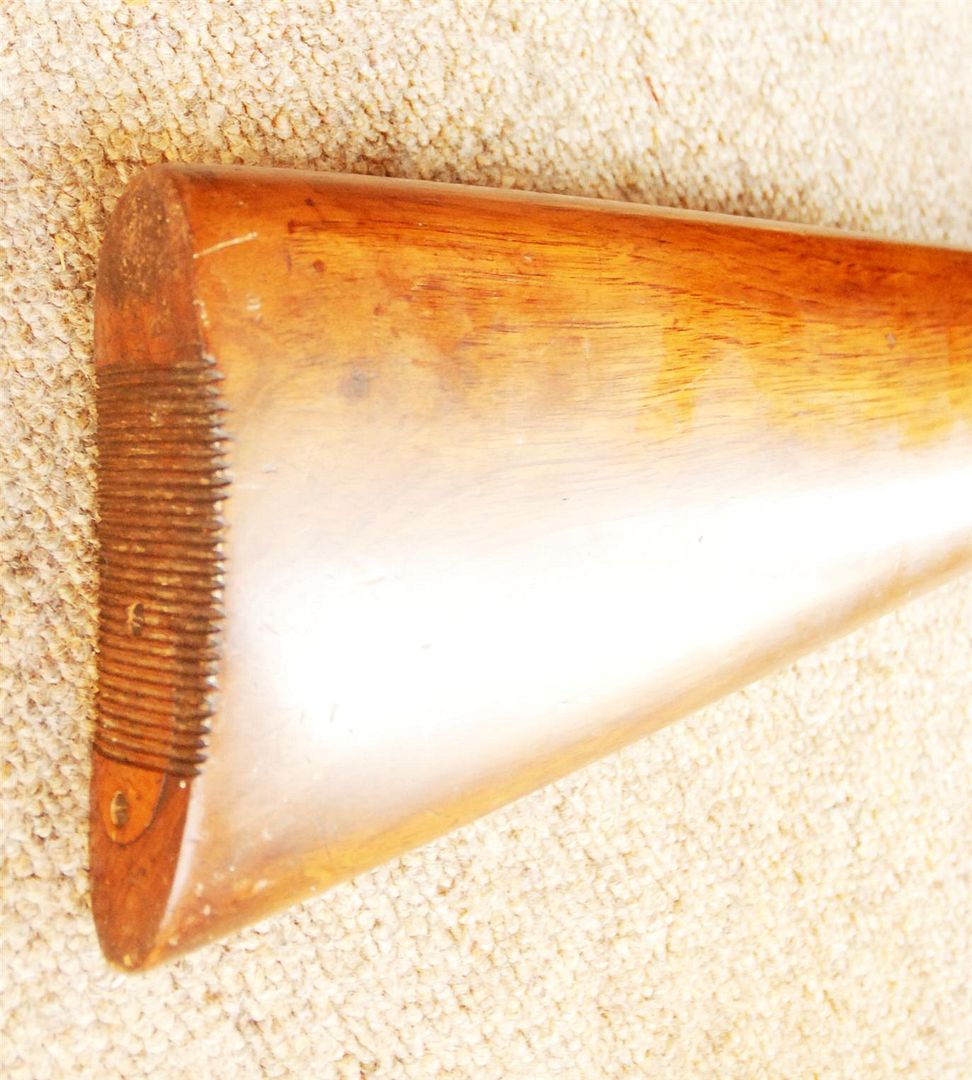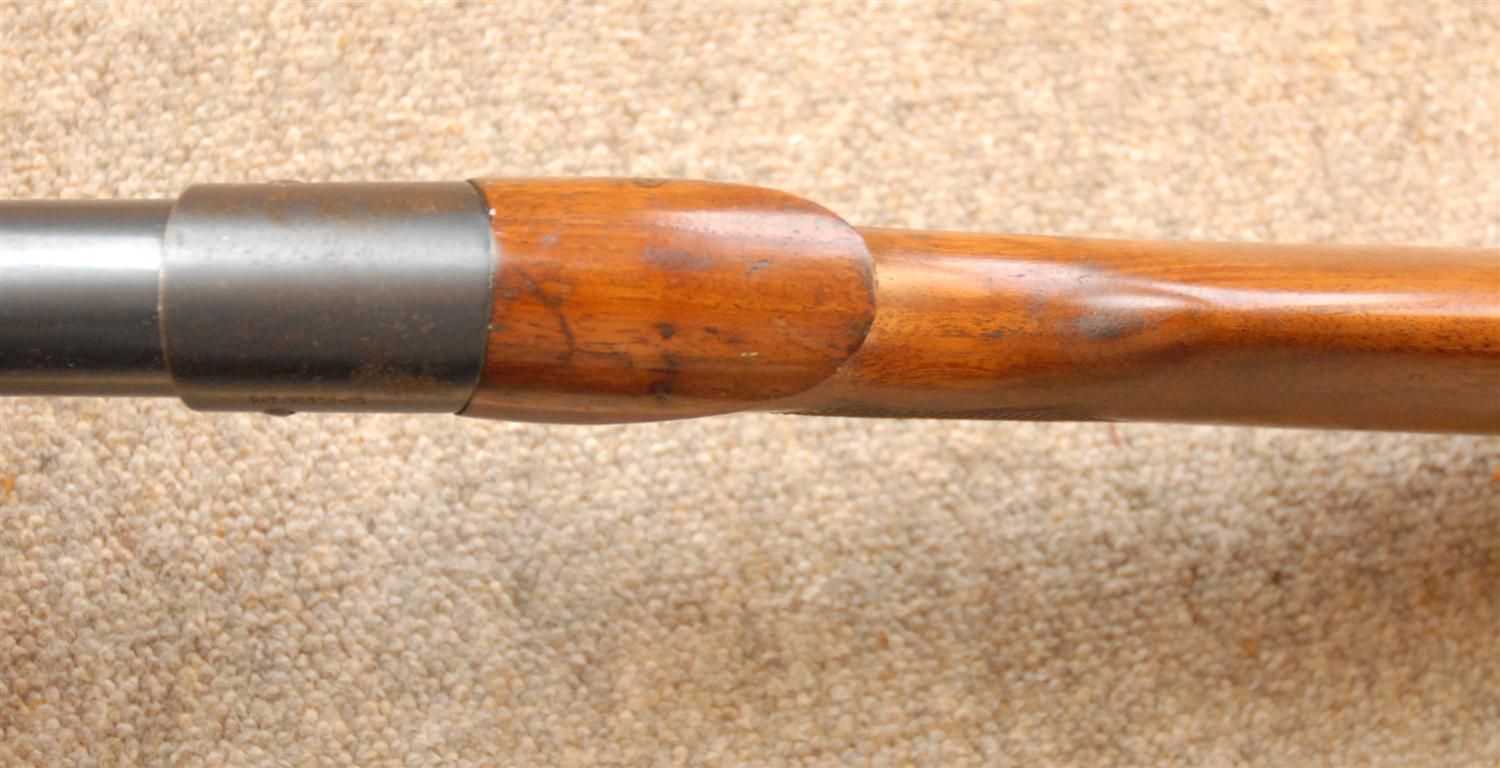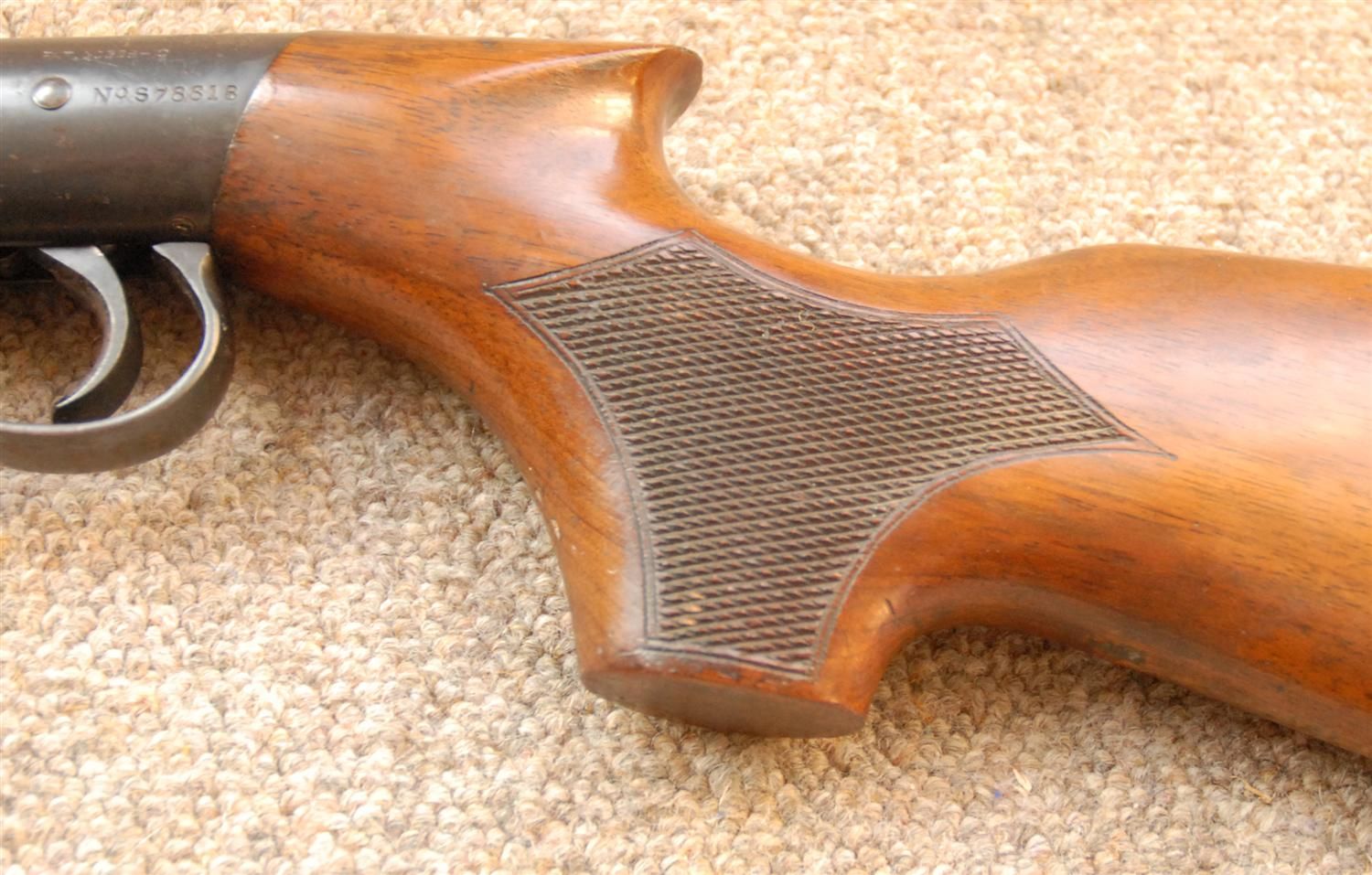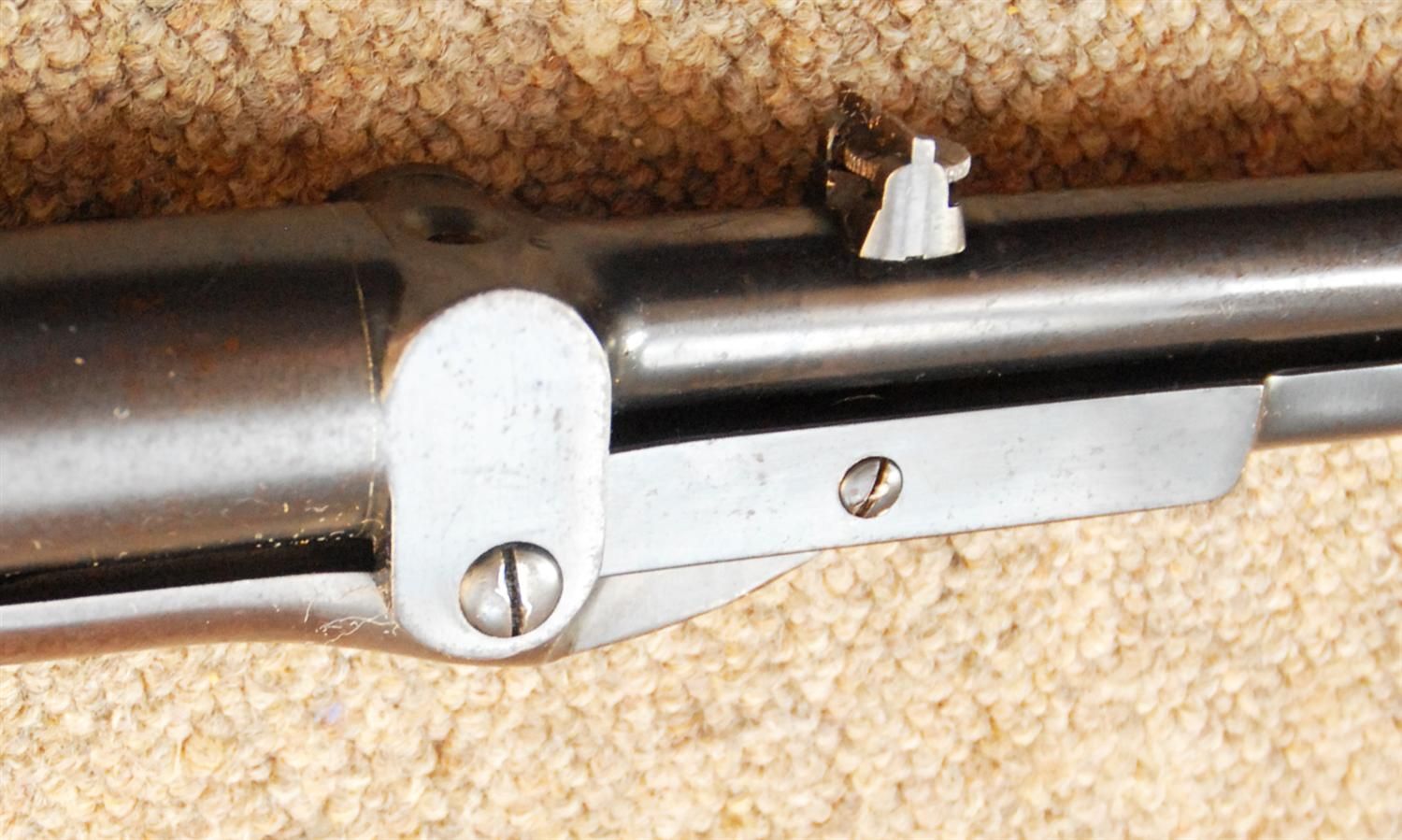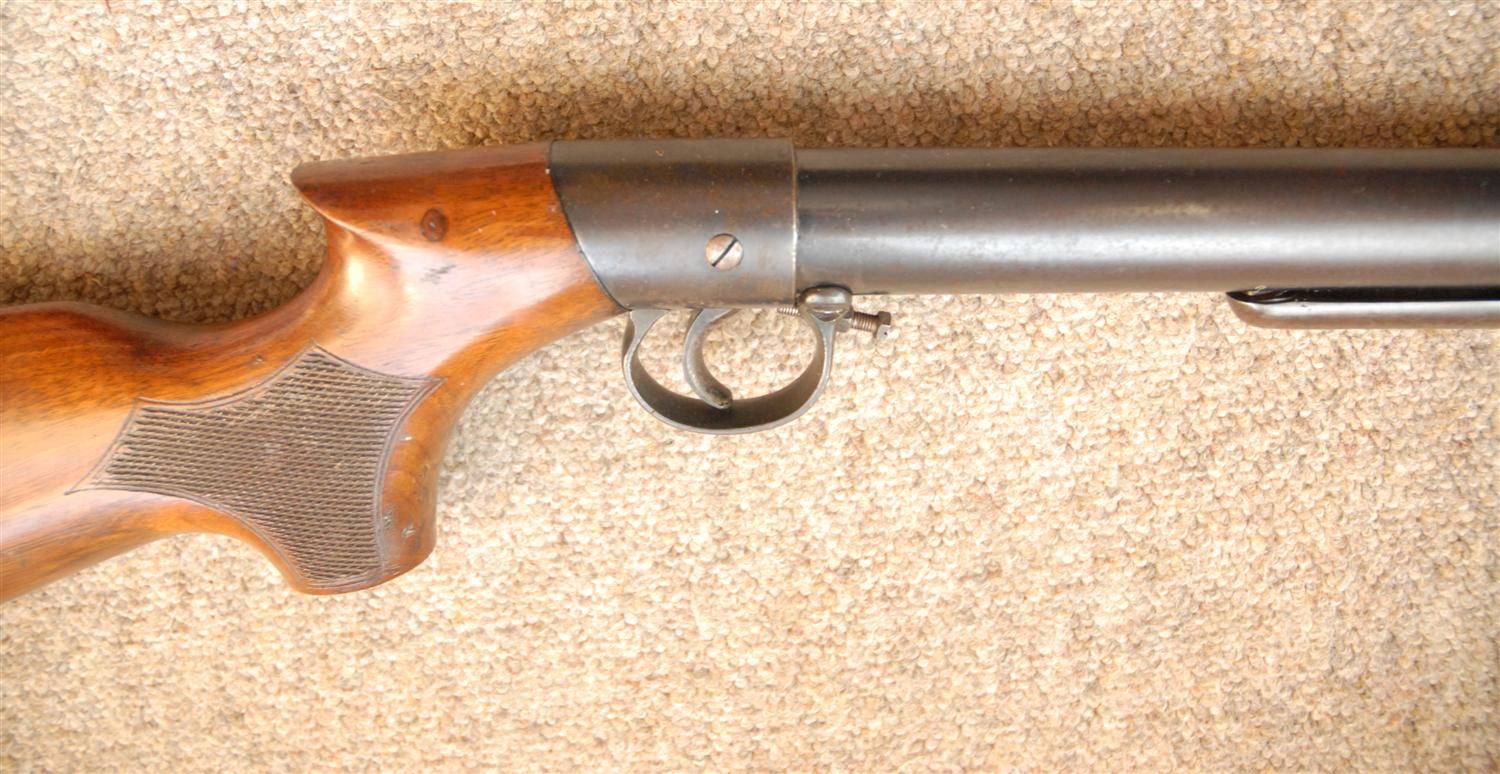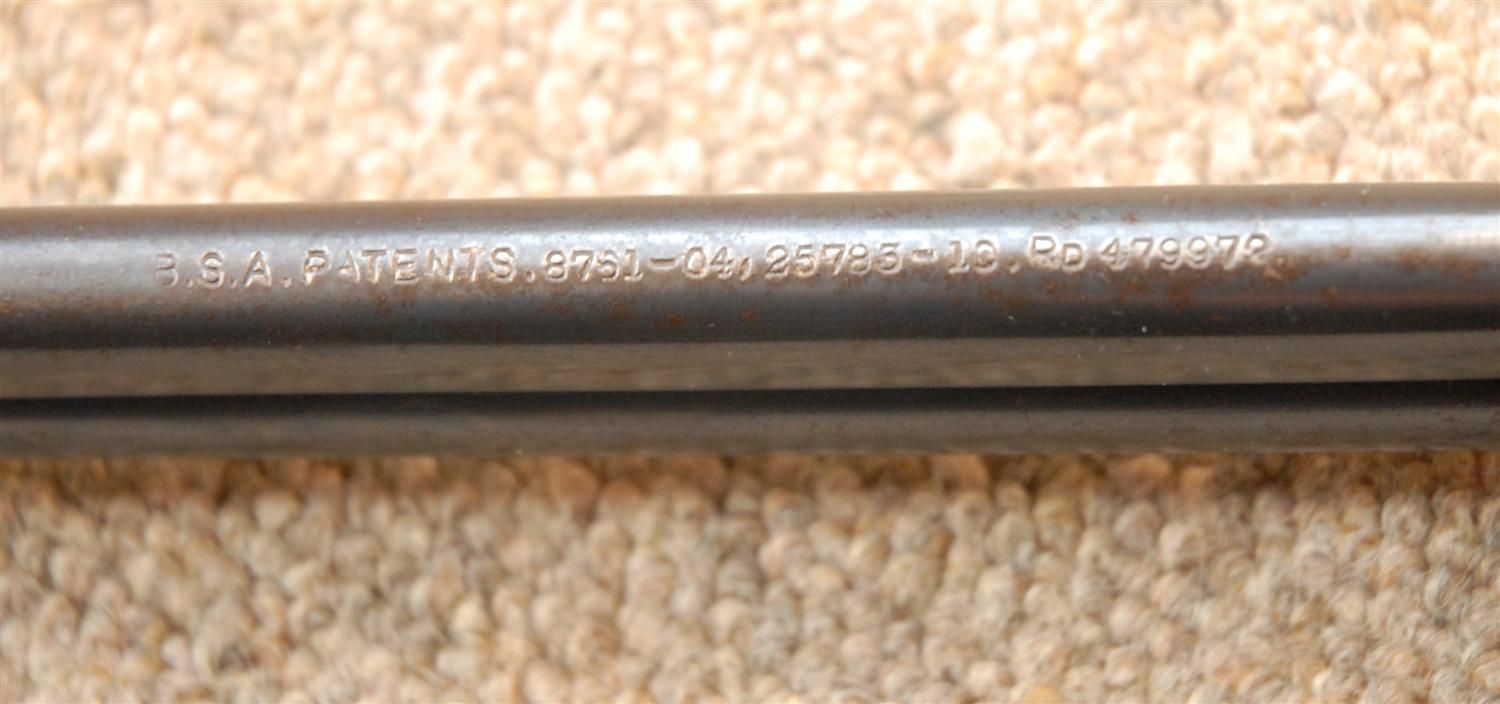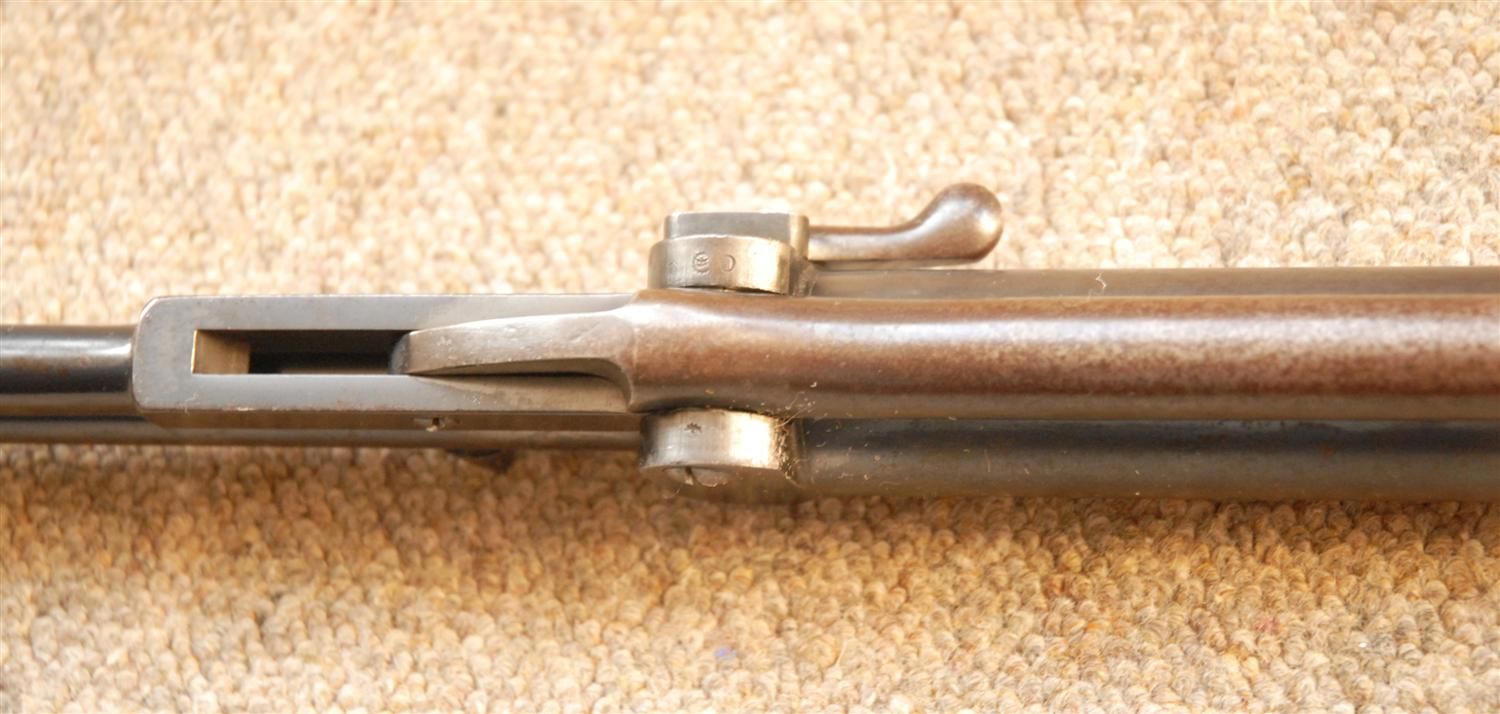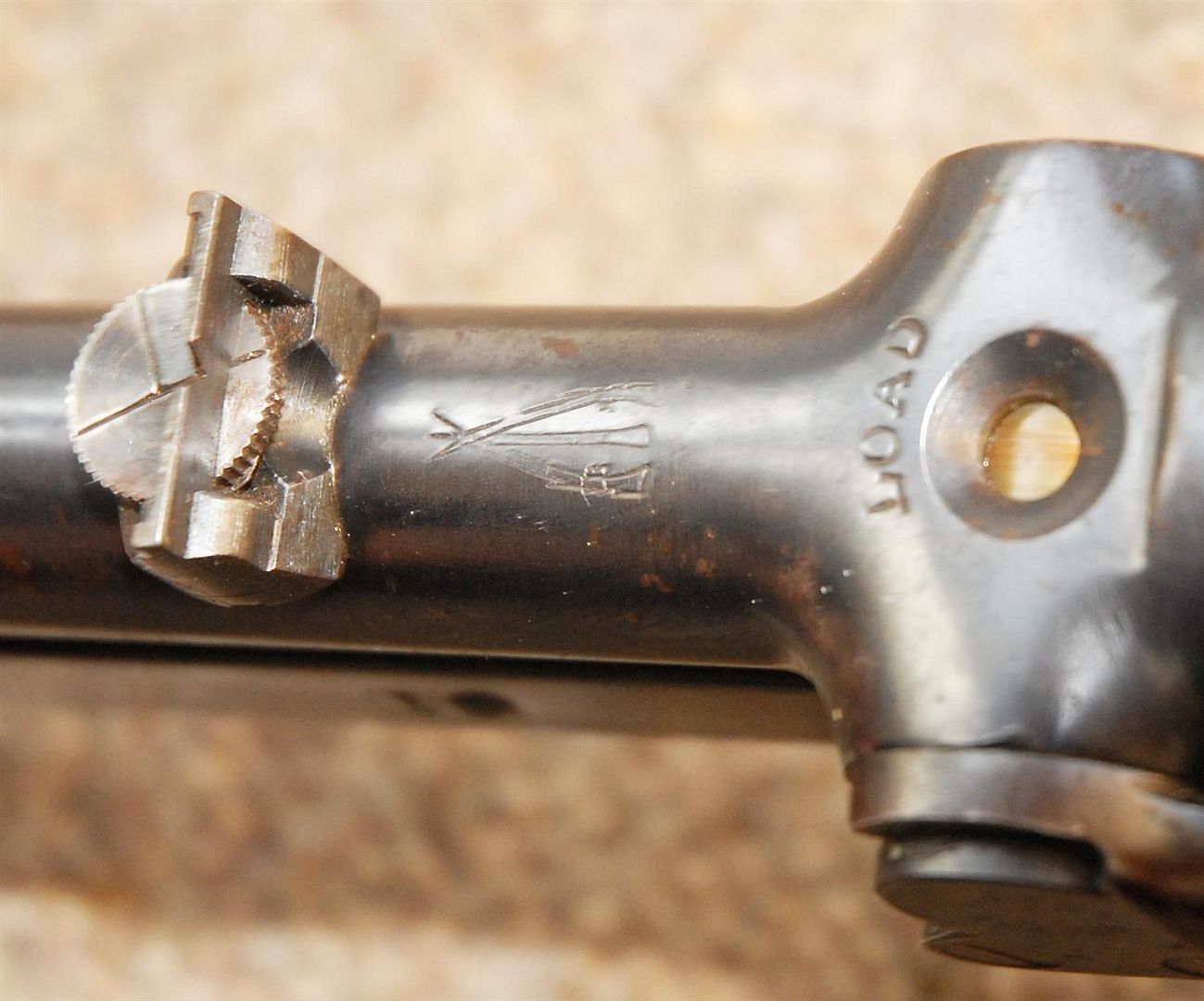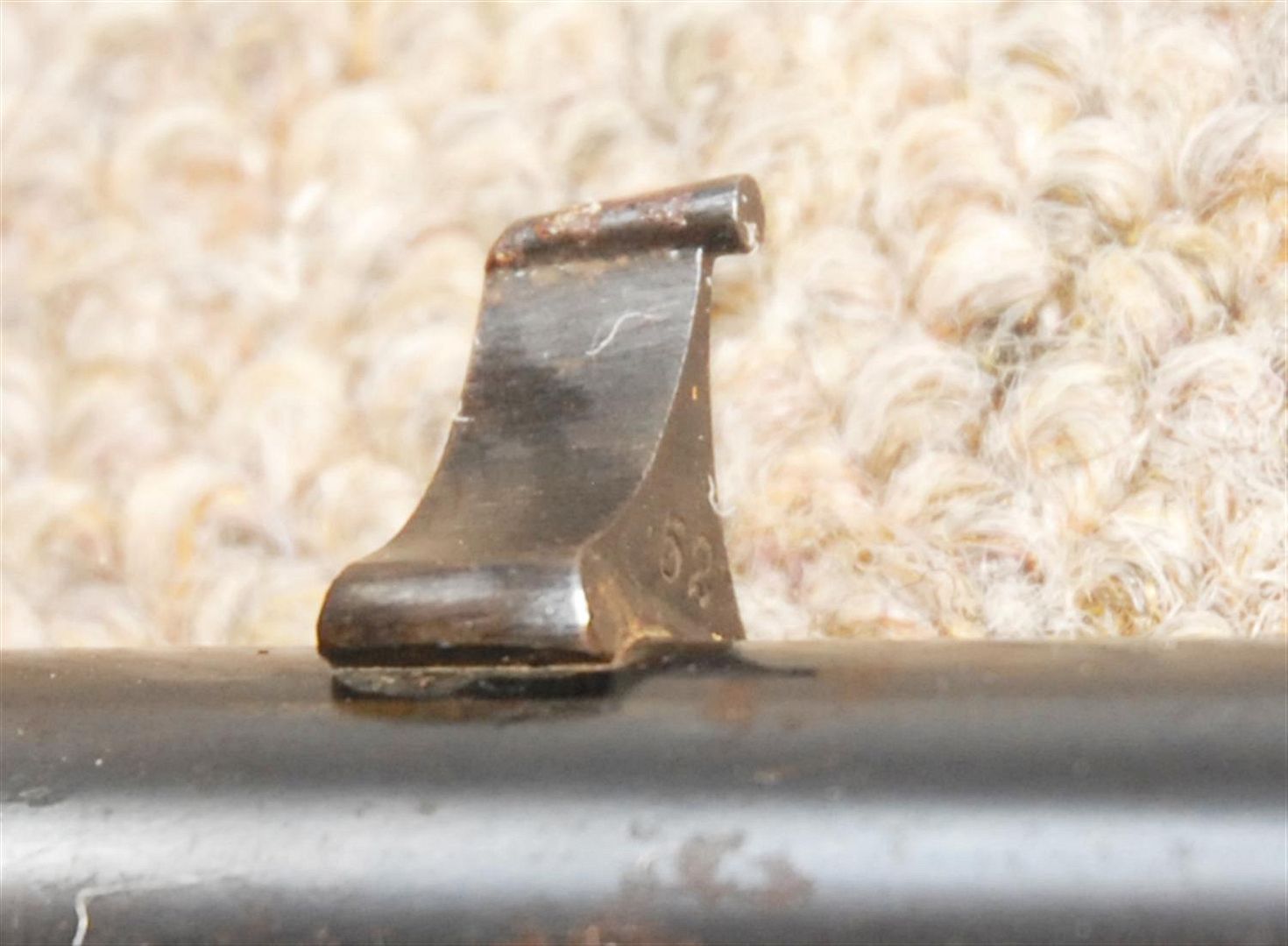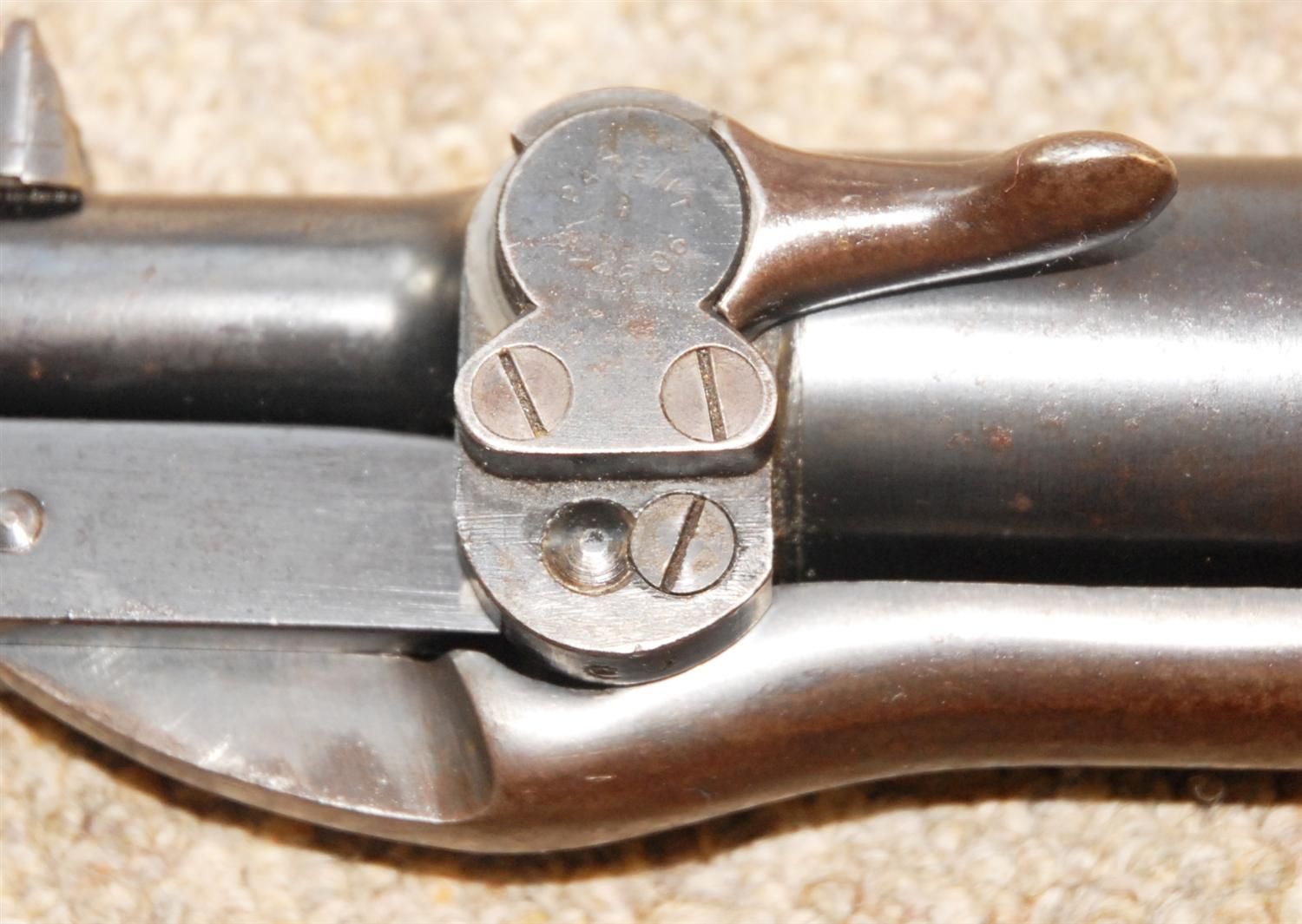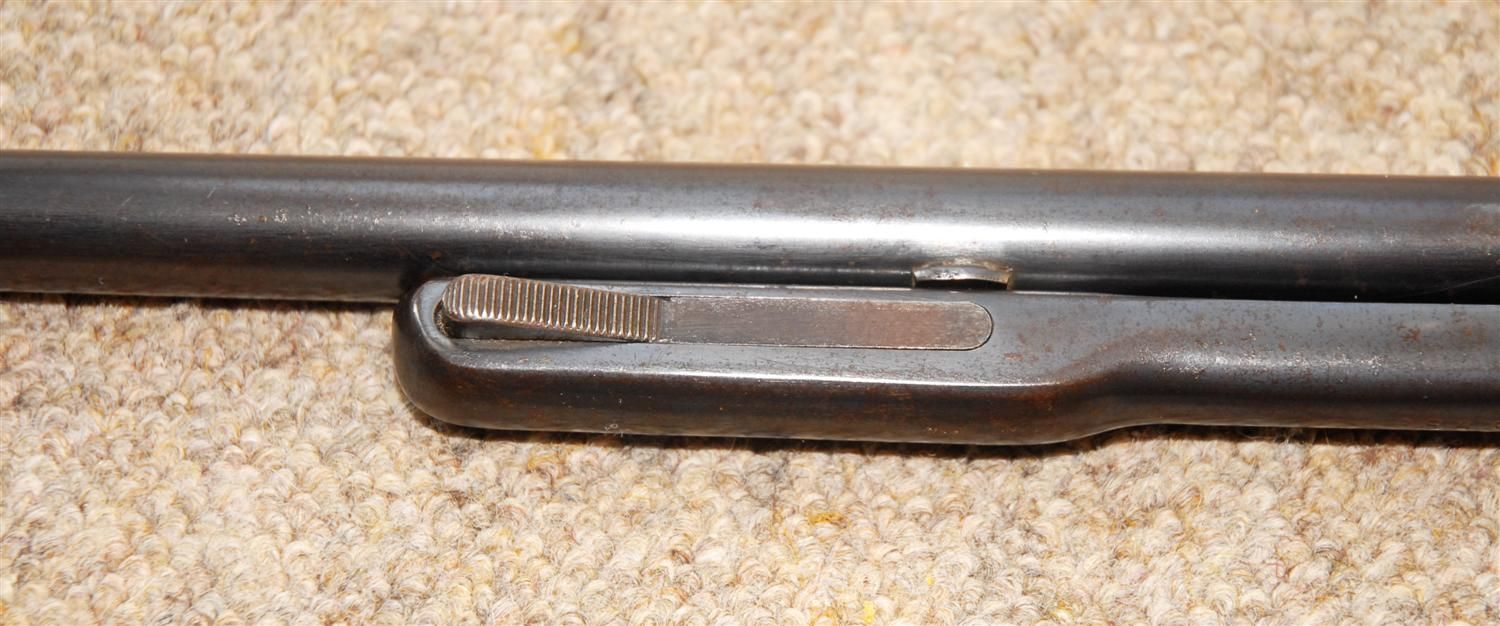 ------------------------------