Holbrook Indoor Range Results on April 7, 2012
Had a good turnout for the Easter weekend with 11 shooters. I want to welcome a new shooter that Bill brought with him from Maine. Ken Robinson was shooting Bill's HW-100.
Thanks for all the help in setting up and taking down the range. Help in scoring
Mark bringing the goodies to eat.
Open Class
Al Joly FX Royal 249 9X, 249 15X, 248 14X, 746 38X
Rick Ingram Dawson 247 11X, 246 8X, 247 14X, 740 33X
LV Class
Dan Brown AA EV-2 250 11X, 248 14X, 250 16X 748 41X
Todd Banks AA EV-2 249 13X, 247 9X, 249 15X 745 37X
Paul Bendix AA EV-2/MPR 247 10X, 244 8X, 246 12X, 737 30X
Bill Day AA EV-2 239 5X, 243 8X, 245 2X, 727 15X
HV Class
Daniel Finney M-Rod 248 12X, 245 10X, 247 6X, 740 28X
Mark Normindin TM-1000 246 9X, 244 7X, 245 11X, 735 27X
Norm Lieber Theoben 232 4X, 240 3X, 242 6X, 714 13X
Ken Rodinson HW-100 230 3X, 230 5X, 231 2X, 691 10X
Production Class
Franky Monroe M-rod 236 2X, 232 6X, 227 3X, 695 11X
Left to right Ken, Daniel, Dan, Franky, Bill
[IMG]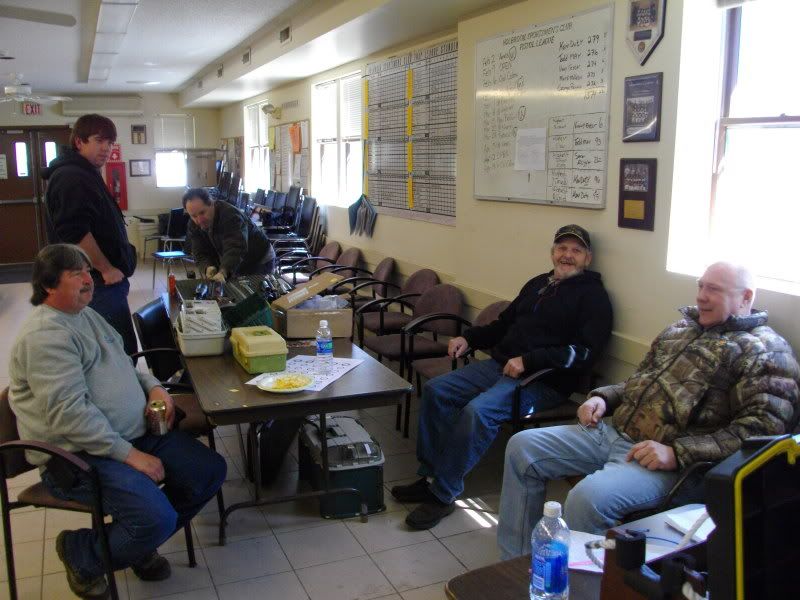 [/IMG]
Todd, Norm, Rick, Al
[IMG]
[/IMG]
Mark with his RAW TM-1000
[IMG]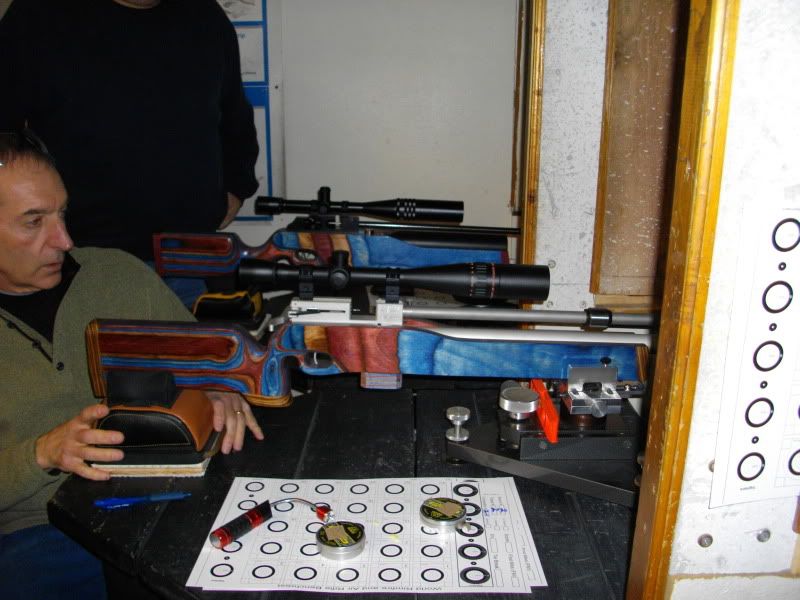 [/IMG]
Happy Easter
Paul Bendix