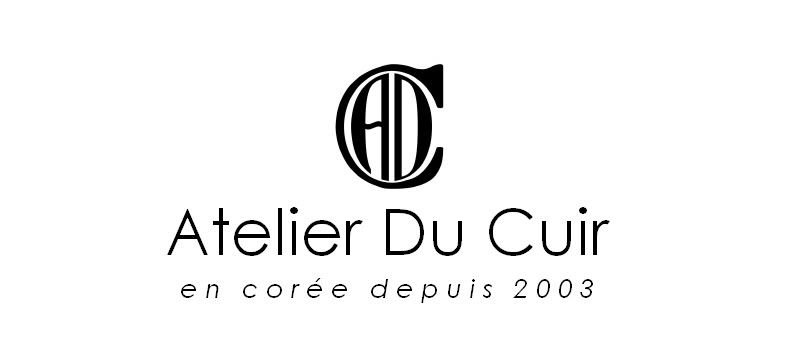 Introducing Leather Zulu band from Atelier Du Cuir
All the leathers that used in this Zulu is from Italy and it is the finest.
buckles are made out of AISI 316L Stainless Steel
(PVD ones are available)
(Thickness of Zulu is 1.8mm thru 1.9mm. Since every watch has different height of spring bars and depth to lug, please notice)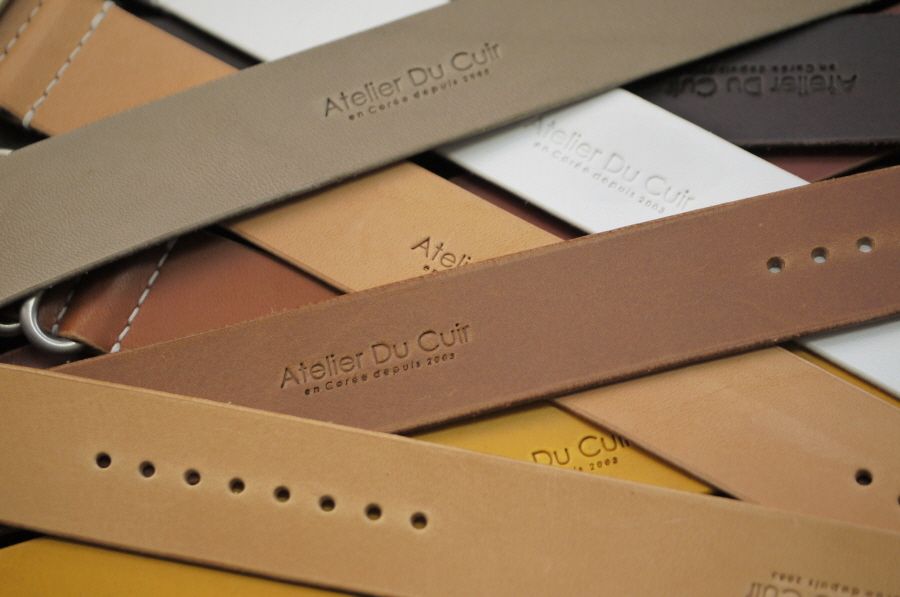 comes in 20mm, 22mm, and 24mm with colors.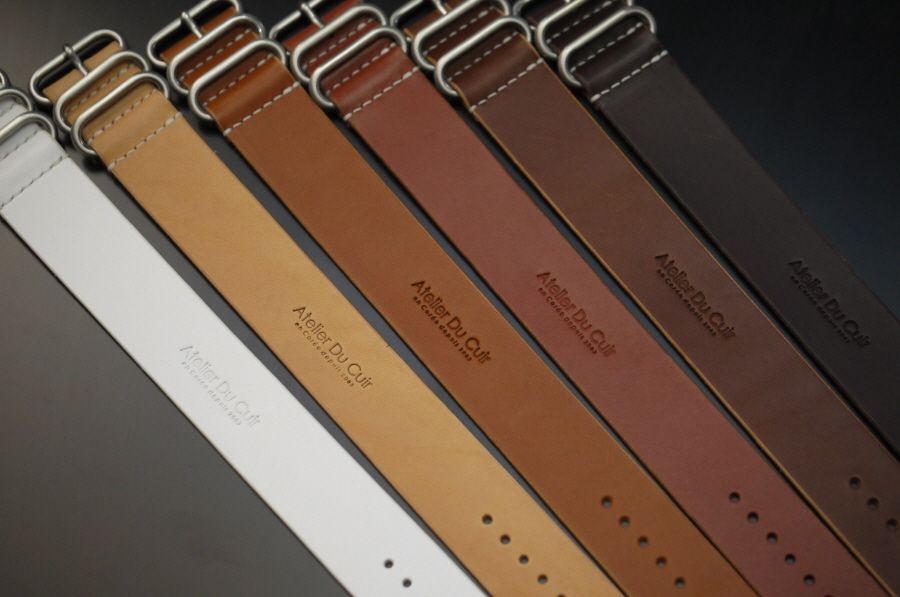 From left to right, WHITE, NATURAL HIDE(LV), TAN, REDDISH BROWN, MAROON, DARK BROWN
Normal type leather. Gets tanned while normal wear.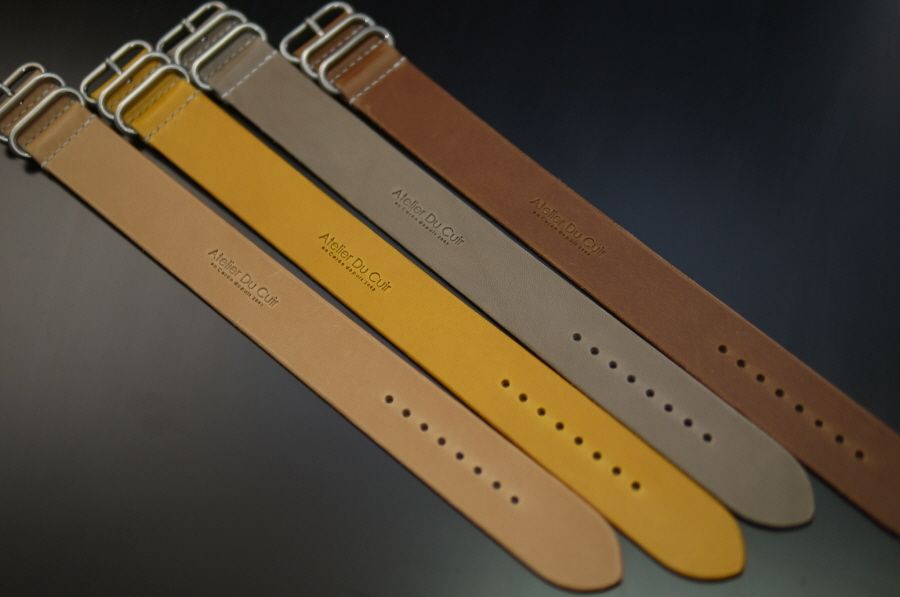 This leathers are from one of the finest tannery, BUTTERO company and
from left to right, NATURAL HIDE ( NOMADE color), MUSTARD, GREY, and LIGHT MAROON
Very soft and flexable (Reason why it's named BUTTERo) Gets tanned while wear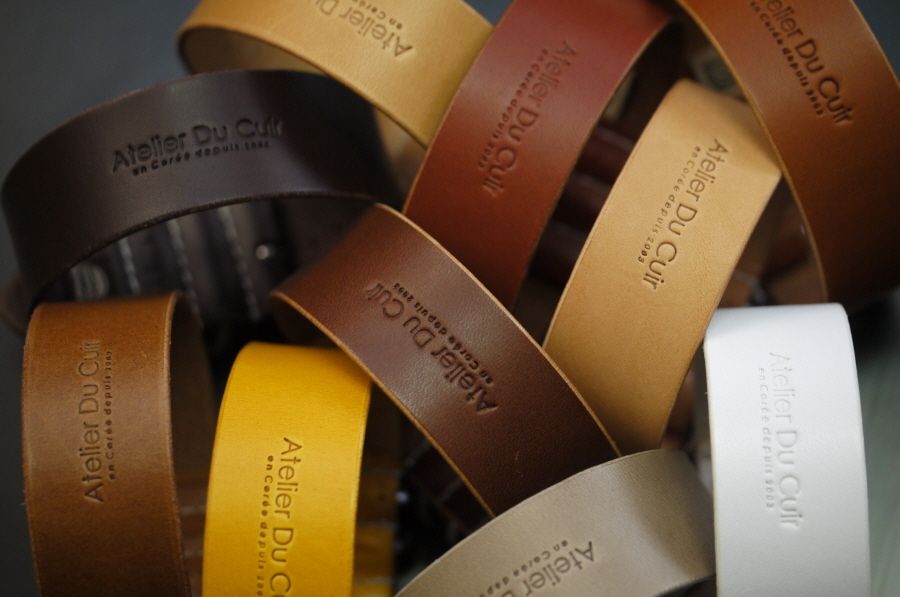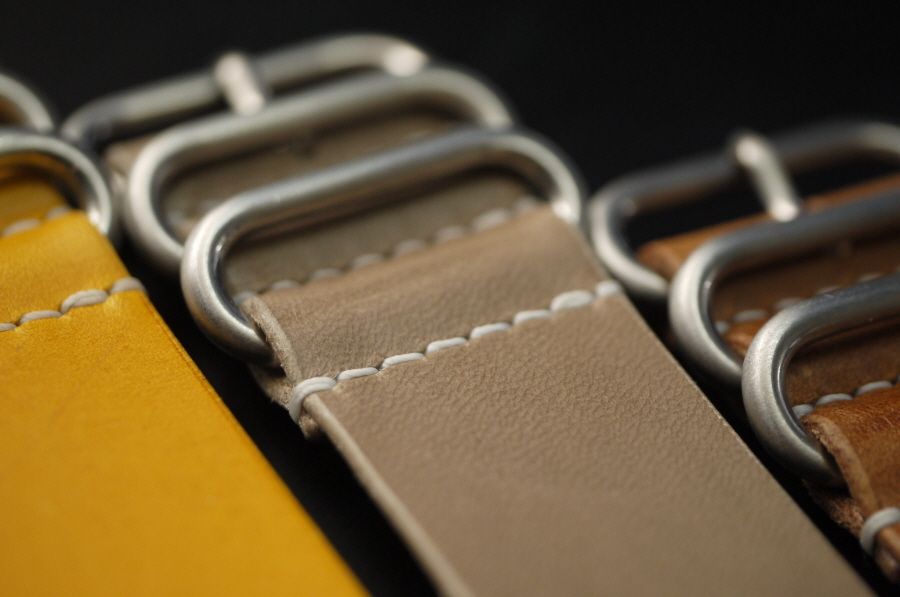 Original Zulu type finish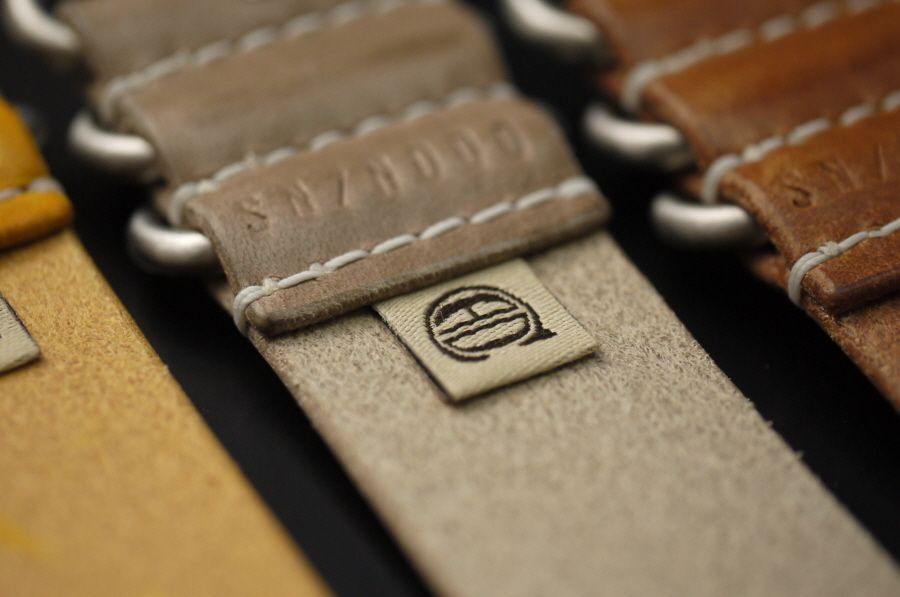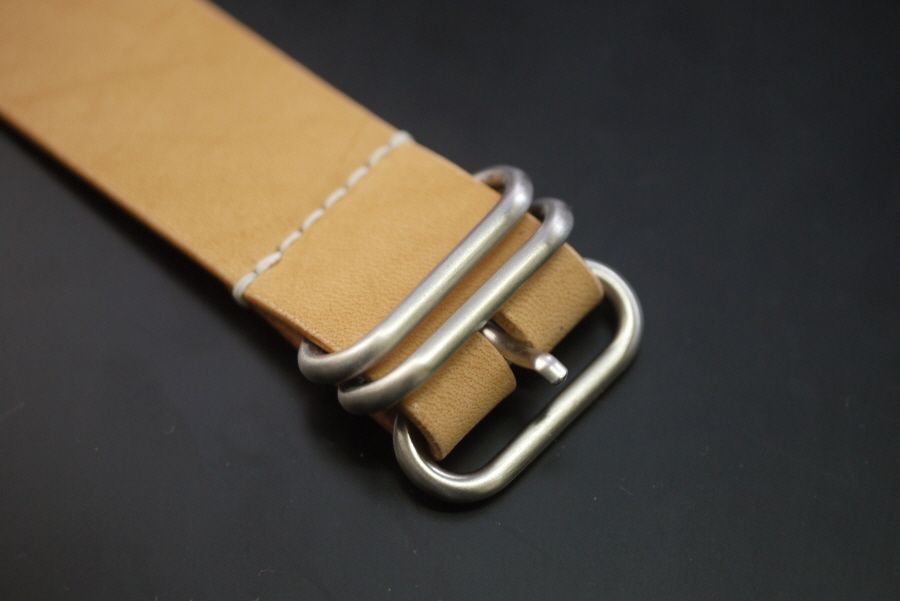 Simple type added  (20mm, 22mm, 24mm)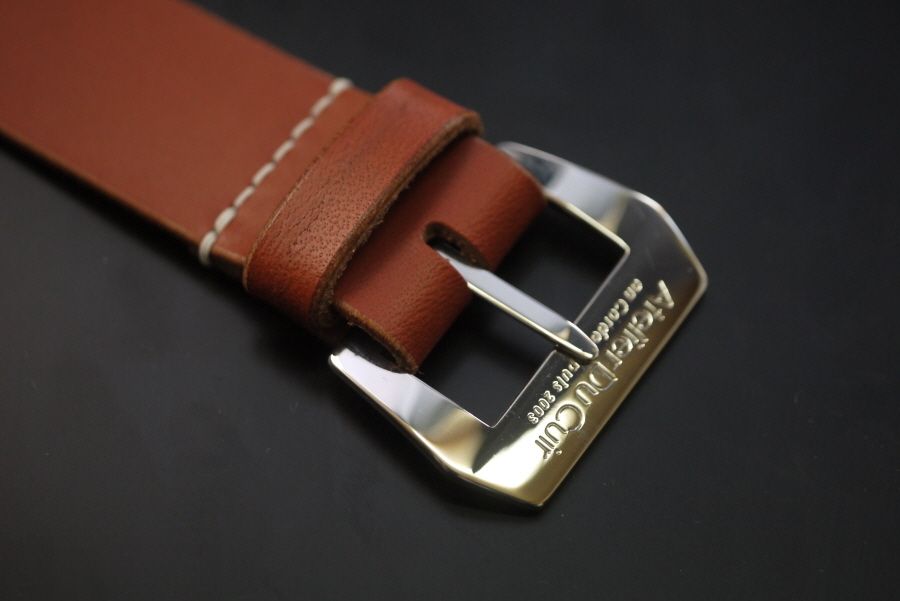 Pam type added  (24mm and 26mm / Polished, Brushed, Vintage and DLC(+$15) can be chosen)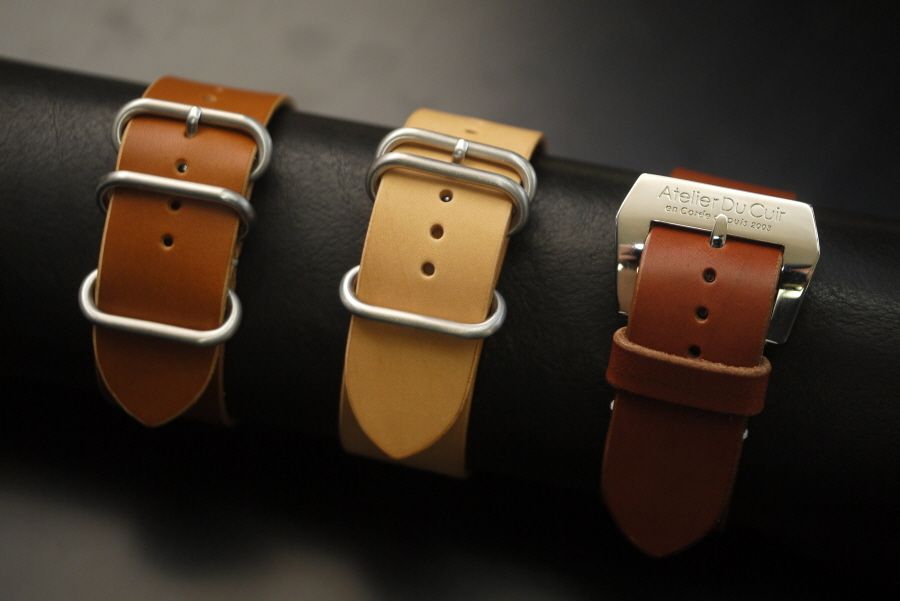 From left to right,   Original, Simple, Pam type  buckles for your taste.
Can be worn between 15cm wrist to 19.5cm, fits, and looks great on 16cm to 18cm wrist.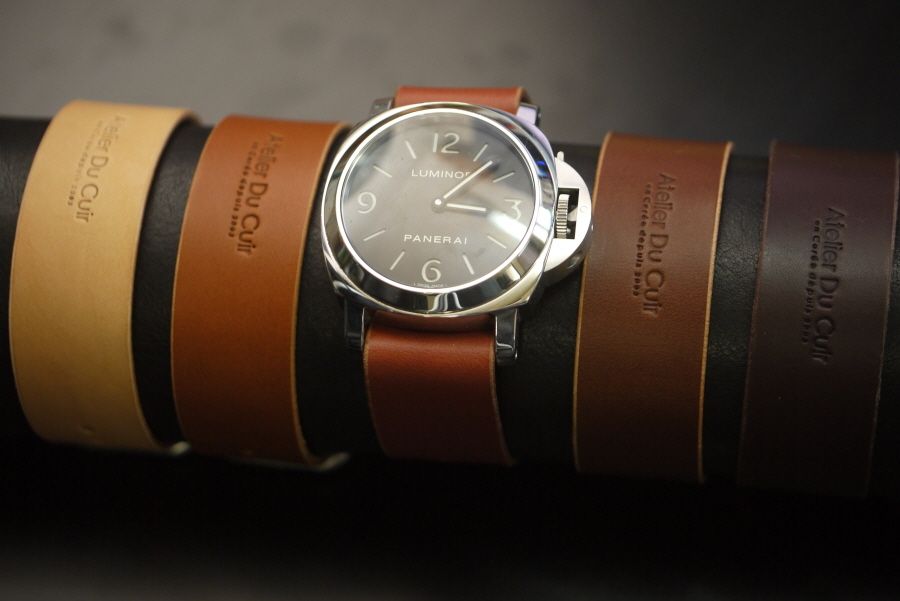 LOGO goes right under your watch. logo indicates position of your watch
(length of logo is 31mm)
Price for the Zulu is USD $55 and BUTTERO Zulu is USD 65.

Please add $5 for PVD buckle
Shipping options.
Free World Wide Shipment for normal airmail
(usually takes 2weeks. can be take up to 2 month when lost or misplaced during moving)
NO TRACKING
Air mail registered. add$19
(Can be take up to 2weeks. Tracking # available)
Express Shipment. add$25
(Takes 3 to 5 days to CONUS. Fastest)
Please contact me at
for more information
Best Regards
GABOMAGIC
Atelier Du Cuir