Dear friends,
It is with great pleasure that Im introducing my new line of leather watch straps and leather accessories, specially designed for our beloved watches.
The straps are entirely, a 100%, HANDMADE . NO MACHINE AT ALL .
They are cut, sewed, crafted and in some cases even the leather had been tanned by hand, including the exclusive Patagonian Salmon skin.
ALL STRAPS ARE 100% HANDMADE/HANDSTICH AND CAN BE CUSTOMIZABLES BY YOUR REQUIERIMENT. LEATHERS AND MISURAMENT.
STICH STYLE : closed, open, stichless or your personal style
STICH COLOR: white, antique, black, gold, olive green, dark brown, light brown
KEEPERS: 1 fixed and 1 floating, 2 floting keepers or 1 double big keeper
BUCKLES: At this moment, brushed and shiny pre-V screw-in buckle.
TICK: Usually, our straps are aprox. 4mm tick.
PRICE: $149 INCLUDES TUBES AND BUCKLE.
NOTE: AS PROMOTION, THIS MONTH ONLY, FREE WORLDWIDE EMS EXPRESS SHIPPING.
PAYMENT: PAYPAL only.
SHIPPING: We normally ship worldwide only via EMS express service. Shipping cost $25. (3 to 5 working days)
For any question: please feel free to email me to: patagoniastraps@gmail.com
Comming soon: www.patagoniastraps.com
PROTOTYPES READY TO SHIP with a Patagonia Strap's special gift:
PATAGONIA "ANTIGUA" 24x22mm, 130X80mm with BROWN hand stich. Customizable in limited quantity.
PATAGONIA NOBUCK "PUDU" 26x26mm, 135X80mm with antique hand stich. Customizable.
The "CALI STRAP"...PATAGONIA "KIND OF BLUE" 27x22mm, 135X80mm with brown hand stich. Customizable.
PATAGONIA "OLD NATIVA" 27x22mm, 115X75mm with brown hand stich. Customizable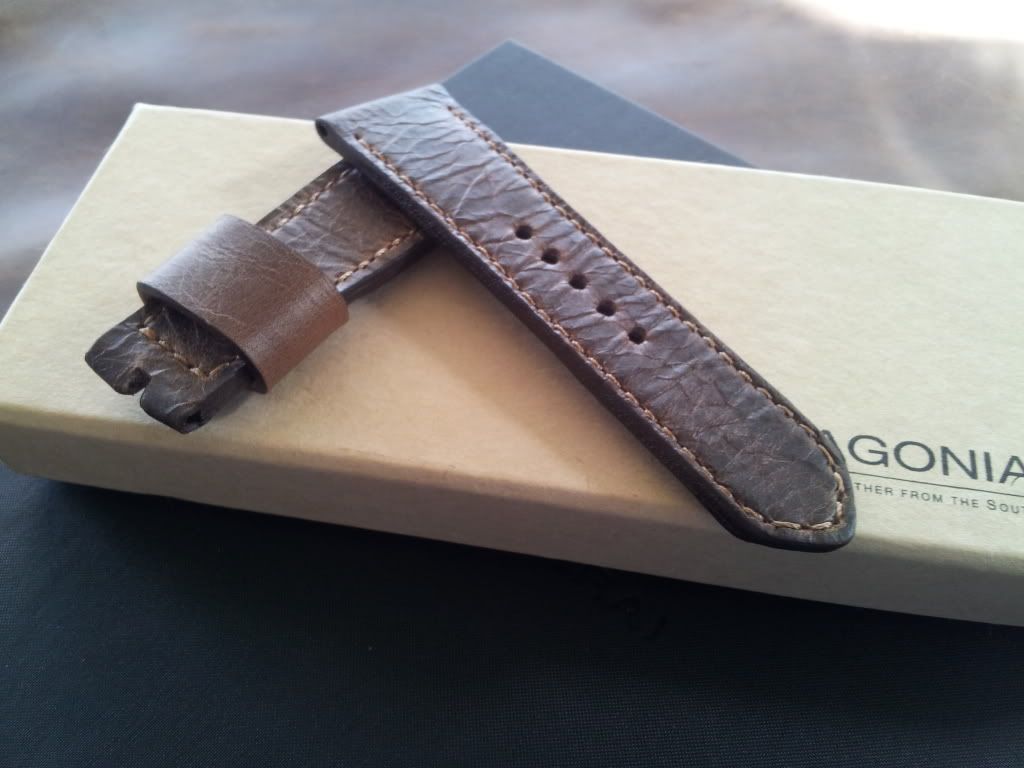 PATAGONIAN SALMON SKIN "AVORIO" 27x22mm, 115x75mm. Customizable.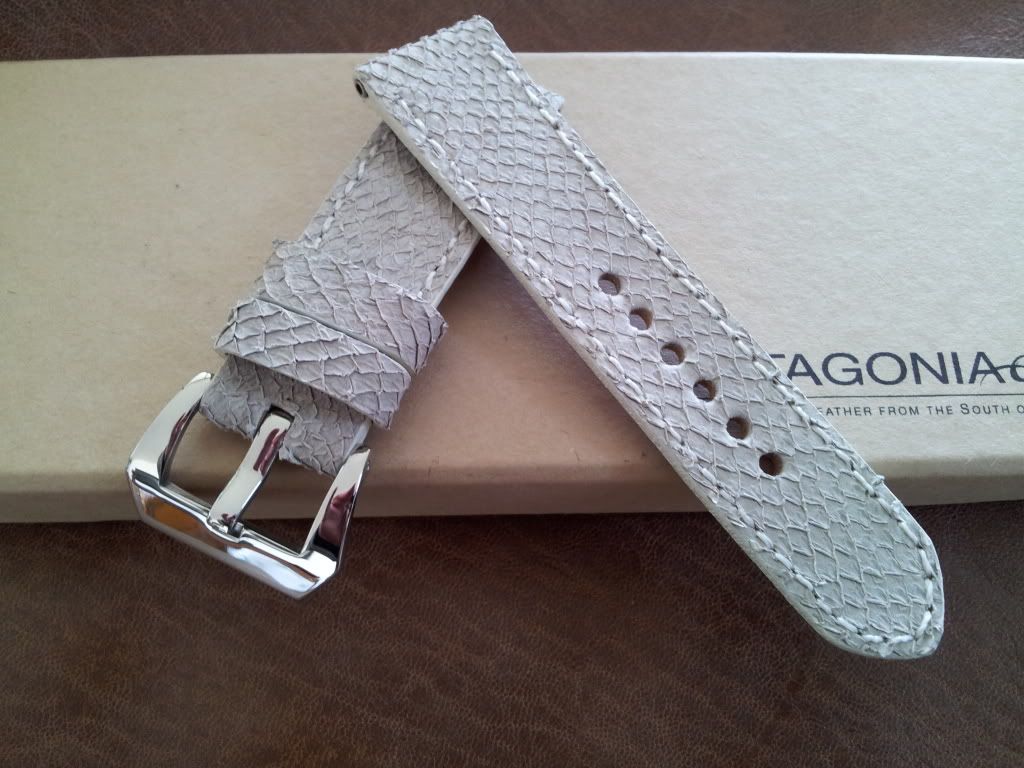 PATAGONIA NUBUCK "CREME" 24x24mm, 135X80mm with BROWN hand stich. Customizable in limited quantity
THANKS!