Is Creationism Scientific?

Apologetic creationists make the claim that the order and timing of the events described in Genesis are scientifically accurate, and thus could only be the result of divine knowledge (notwithstanding the fact that a proper argument requires at least two premises and a conclusion to be valid).

Are the apologetic creationists right? Is Genesis accurate in the order and timing of the events it describes in the creation accounts? Is Genesis a historical narrative that accurately describes the appearence of life?

Even a cursory examination shows it is not.
To see how so, let's go through the creation accounts verse by verse.......
---



No matter the nature of the proposition, if it is explicitly posed as a truth statement, then what it necessarily infers and implies must and should be true as well. If not, then there's something amiss with the explicitly posed.

~oOo~
Genesis 1:3 "And God said, Let there be light: and there was light."
Really?
This verse has the formation of light occuring only AFTER the "waters" and the earth already existed. As noted earlier, this is scientifically invalid. The entire universe was brightly lit for its first 300,000 years of existence, billions of years before the earth came into being.
To be continued


Brought to you by: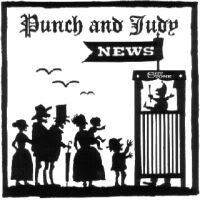 ---
rejected and denied by many, accepted and embraced by few : incontrovertibility
- it is not what we (think we) know that matters, it is what we can show true that does
as the maxim demands; truth is demonstrably fact and fact is demonstrably true
everything else ... mere BS -

New!! Improved!! Now With CD-Formula!!



CD: short for inevitability