.... did your response far from address what was pointed out, although it was in response to it.
Is Creation Science Scientific?

Apologetic creationists make the claim that the way, order and timing of the events described in Genesis are scientifically accurate, and thus could only be the result of divine knowledge (notwithstanding the fact that a proper argument requires at least two premises and a conclusion to be valid).

Are the apologetic creationists right? Is Genesis accurate in the way, order and timing of the events it describes in the creation accounts? Is Genesis a historical narrative that accurately describes the appearence of life?

Even a cursory examination shows it is not.
To see how so, let's go through the creation accounts verse by verse.......
Science Examines Creationism
SEC - 12
No matter the nature of the proposition, if it is explicitly posed as a truth statement, then what it necessarily infers and implies must and should be true as well. If not, then there's something amiss with the explicitly posed.

~oOo~
Genesis 1:26 "And God said, Let us make man in our image, after our likeness: and let them have dominion over the fish of the sea, and over the fowl of the air, and over the cattle, and over all the earth, and over every creeping thing that creepeth upon the earth."
Genesis 1:27 "So God created man in his own image, in the image of God created he him; male and female created he them."
?
Note here that is says "Let *us* make man in *our* image." Yet another leftover reference to Judaism's polytheistic past that hasn't been edited out of the creation narratives. SEC - 001
The least sophisticated of Biblical readers interpret "in our image" to mean the physical image of God, and this is the source of most creationist opposition to evolution. This is an untenable interpretation. That what is being referred to as God has no more a "physical image" than does gravity.
Note also that, despite all the creationist howling, this account doesn't say anything on how man was created - although this is described, sort of, in a different creation narrative, found in Genesis chapter two.
Note here as well that this here creation account has man and woman created at the same time, in contradiction to the second creation account in Genesis chapter two which has woman created after man.
Yet another indication that the Genesis accounts are edited and redacted versions of several different narratives - hence all the repetitions - each written and passed on independently of the others until spliced together, rather clumsily too, by the emerging Hebrew priesthood. SEC - 001
On to Genesis chapter two it is then.......
To be continued


Brought to you by: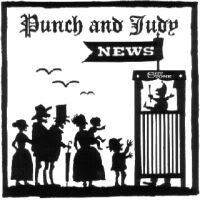 ---
rejected and denied by many, accepted and embraced by few : incontrovertibility
- it is not what we (think we) know that matters, it is what we can show true that does
as the maxim demands; truth is demonstrably fact and fact is demonstrably true
everything else ... mere BS -

New!! Improved!! Now With CD-Formula!!



CD: short for inevitability