JVH say (Login JVH)
Posted Jun 10, 2012 2:21 PM

When trying to make a case for some position or idea, we frequently encounter questions which challenge the coherency or validity of that position. When we are able to adequately answer those questions, our position becomes stronger. When we cannot answer the questions, then our position is weaker. If, however, we avoid the question altogether, then our reasoning process itself is revealed as possibly weak.

It is unfortunately common that many important questions and challenges go unanswered — but why do people do this? There are surely many reasons, but a common one may be a desire to avoid admitting that they might be wrong. They might not have a good answer, and while "I don't know" is certainly acceptable, it may represent an unacceptable admission of at least potential error.

Another possible reason is that answering the question might lead one to the realization that their position isn't valid, but that position plays an important role in their self-image. For example, someone's ego might be dependent upon the premise that some other group is inferior to them — in such a situation, the person might be strongly inclined not to directly answer questions about the justification of that alleged inferiority, otherwise they might have to acknowledge that they aren't so superior after all.

Avoiding the question/issue is simply trying to dodge it for what ever reason, but the attempt itself speaks volumes already.

 
Avoiding the Issue
A reasoner who is supposed to address an issue but instead goes off on a tangent has committed the fallacy of avoiding the issue. Also called missing the point, straying off the subject, digressing, and not sticking to the point/issue at hand.
Avoiding the Question
The fallacy of avoiding the question is a type of fallacy of avoiding the issue that occurs when the issue is (how) to answer some question. The fallacy is committed when someone's answer doesn't really respond to the question asked or doen't really address what the question says.
http://www.logicallyfallacious.com/index.php/logical-fallacies/58-avoiding-the-issue
propositions which imply their own negation are necessarily false
whereas propositions implied by their own negation are necessarily true

---
rejected and denied by many, accepted and embraced by few : falsifiability
- it is not what we (think we) know that matters, it is what we can show true that does
as the maxim demands; truth is demonstrably fact and fact is demonstrably true
everything else ... mere BS -

New!! Improved!! Now With CDEH-Formula!!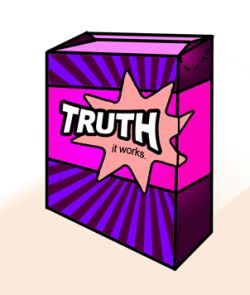 CD: short for inevitability