I always hated the process of removing the gunky residue from glue (or tape) from my head using alcohol and/or a citrus solvent. It seemed like that process shoved all the gunk around and made even more of a mess before I finally got it all off. That and I don't like using solvent-type chemicals on my head unless absolutely necessary. So here's a cool tip I learned a few years ago:
Get some clear packaging tape (like you would use to seal up a package before mailing or shipping it...see photo of an example).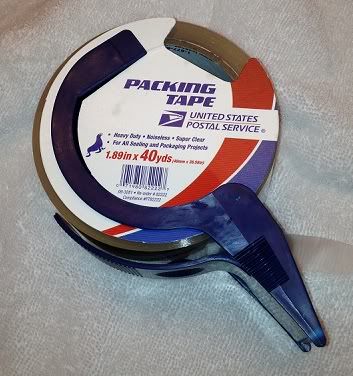 After you remove your hair (I usually use regular rubbing alcohol to loosen the glue bond), take a piece of packaging tape and press it down on a section of your head where you have glue residue. Then pull it off. Much of the residue will stick to the tape. Repeat this a few times in each area (using a fresh piece of tape each time), and the majority of the gunk will be gone. After using the tape process, I can usually get rid of any remaining stickiness using regular drugstore rubbing alcohol, with no citrus solvent stuff needed.
Does anyone else do this? I have never seen any posts about this method so thought I would share.