Here's another Eduard 1/144 MiG-21. This one's the MiG-21bis. Just HAD to do the Finnish one. I also used the Eduard PE set.
There are 3 new 1/144 Eduard MiGs, the MF, the bis and the SMT. So far I've built the MF and the bis. SMT to follow. The only differences between these 3 kits are the spine, which changed between the variants. Oh, yes the decals are different too.
The PE set has an interior, tail pipe, inlet and exhaust covers, ladder, main gear doors, plumbing for the gear, 2 sets of chocks, and (my favorite) a drip pan which goes under the aircraft. Because of the ladder, chocks and pan, I mounted the kit on a piece of foam core.
It's mentioned in another post about the masks in the kit. They're wonderful, and include all the small antennas, as well as the big ones, and the canopy. Picture below.
DRIP PAN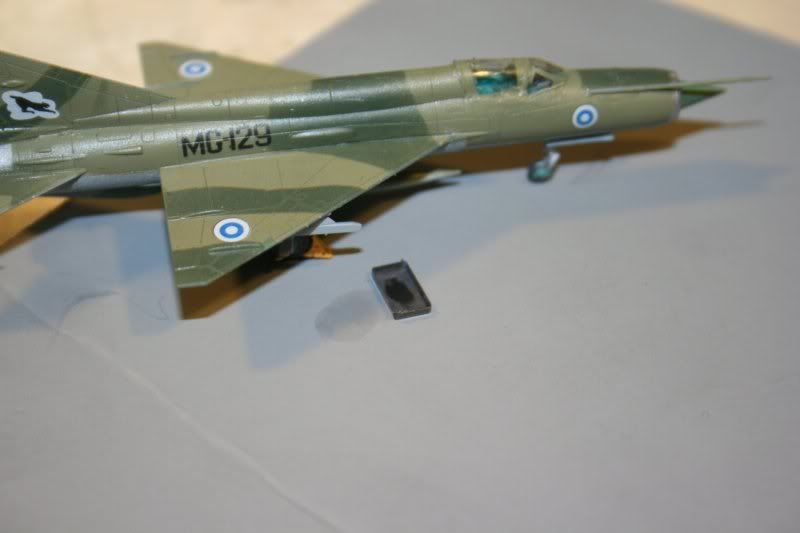 LADDER AND CHOCKS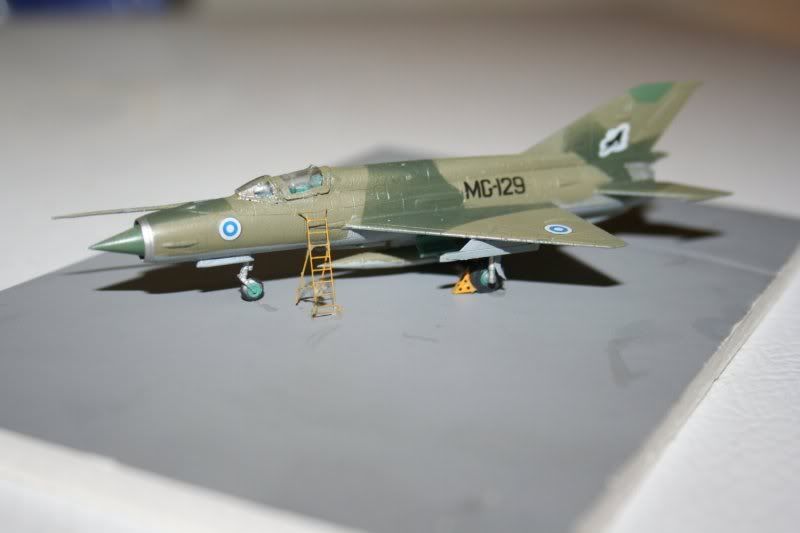 YEP, IT'S SMALL!!
MASKS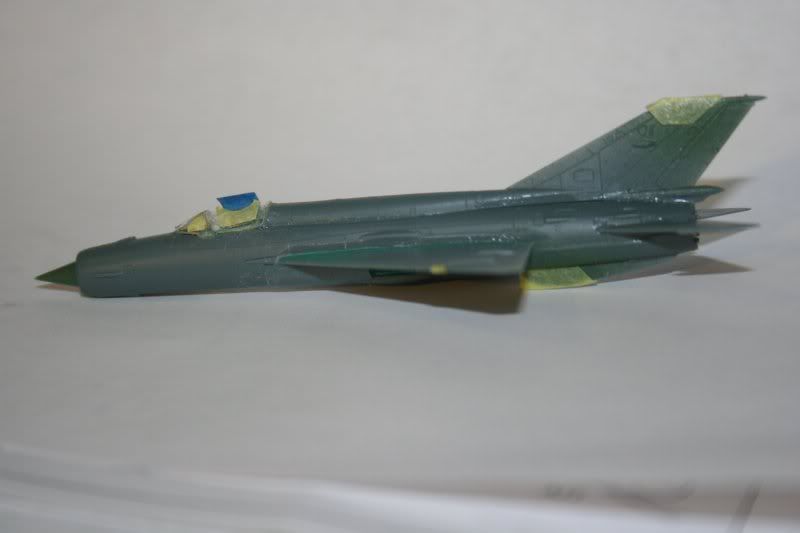 Thanks for looking
Jim
Not everything has changed - only the important stuff. - Charles Stross