Couldn't resist. Amazing footage of federer all over youtube, here's one: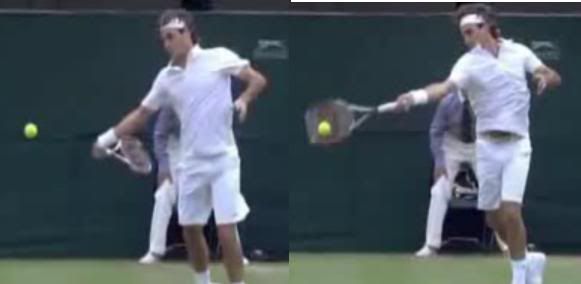 Extreme "lag", head back, and weight forward at impact. Oh yeah, his "hitting" arm is still bent at impact..imagine that!
Common power dynamics across all sports? Yeah, that's the ticket.
Was so inspired went out and hit two shag bags thinking of nothing but maximum trail wrist bend and head back....100 yard gap wedges with a 1/4 back swing...different world living in the principles of power.