Why did Hogan have an extra spike installed on his trail shoe?
You said -
"he performed the lateral slide movement DURING the BS, not after reaching the top of the BS as is taught by most. All he had to do was rotate the left hip to start the DS. The weight at the top of the BS is predominately on the left foot as in the S&T instuction"
Ben is dead, so only he knows for sure, but this isn't what we see here, unless you can lift your heel like he does and still have the weight predominantly on your lead foot. The hips haven't turned or slid either. Stills from three different Hogan era's: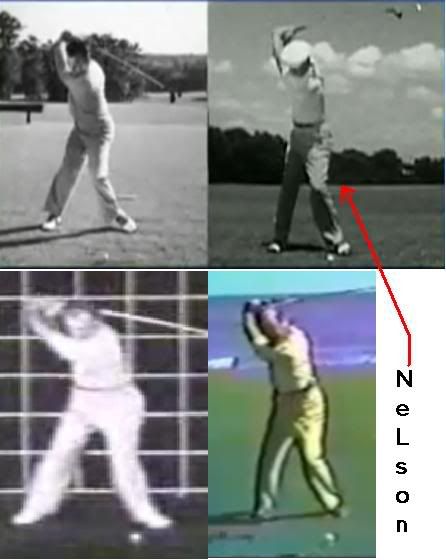 Never quit til you have a swing you'll never forget!