You told Herbert -
""The turning open even will help you accomplish the bent trail arm at impact as the trail shoulder will be closer to the ball at impact if the upper torso has turned open. Hurrah!!!"
And that clearly is not what you are doing, so the question is, is that something you think golfers should accomplish, or just Herbert, or is it do as I say, not as I do?
So which is it? (Your vision is a little off on those pros referenced too)
Both your driver and your 6 iron show a lack of this fundamental, and your view is a bit distorted on the golfers shown. Easier to see the bent trail arm at impact from down line. Here is one of the golfers you referenced, just past impact, vs you just prior to impact: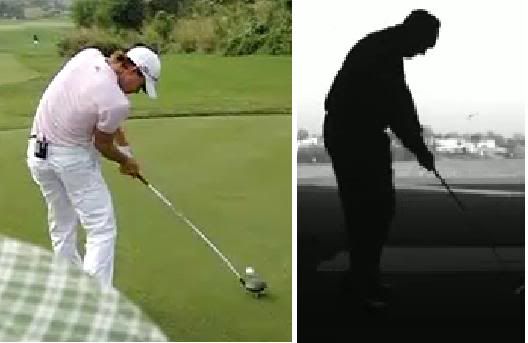 I could give you other examples but am outa time as my Brownies are on!
kevin
Never quit til you have a swing you'll never forget!