not "ball oriented", it doesn't matter. Your experience with your students is that they have slower swings when they are hitting a ball.
With Blueprint / Bertholy training the golfer learns that the ball is "incidental to the whole process" so whether or not the ball is there does not matter. They make the same swing because their swing and mind is conditioned toward a totally different "place". Perhaps if you were a little less ball focused your wouldn't have as much of a hit impulse causing your trail arm to straighten before impact.
I already posted here that one of our members (and not a lurker either) here has witnessed actual driver swings (with ball) of the post chain improvements, and that my club head speed and ball flight suffers none. And Ham, if I could, I would show us all one, I've not been shy about this as we all know. I've shown bad ones and good ones, that's how I've improved. But it is winter, and the light in the golf dome isn't good enough for high speed. So cut me some slack bro on this hitting the ball thing....sheeesh! Trust me, I can hit the pill.
For now, you will have to settle for this swing, shot this past summer after I had begun "speed training" with my lightweight over speed club, but before chain work: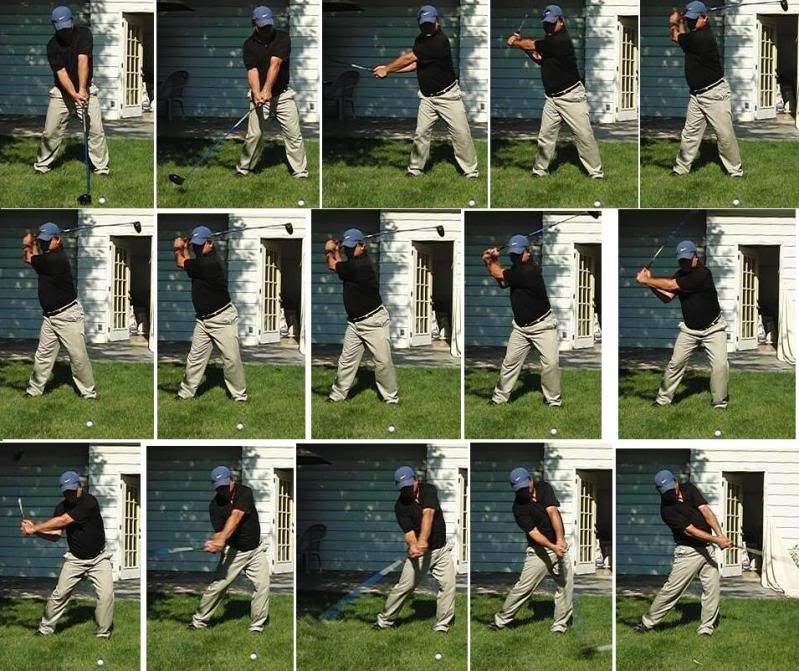 Guess what the speed is on that one...I mean, not that you can tell anything from the swing, or the position of the club shaft, but if you had to guess...That's all I got for you now bro!
Kevin
Never quit til you have a swing you'll never forget!