If I set my lead arm connection and bend from the waist, my lead arm will be where it will be right?
As long as I maintain my angles, bend and connection, what difference does it make how flat or upright the lead arm plane is?
It seems that this relationship is dependent on address - forward lean and length of club. The real question is what is the benefit to having the lead arm swing on a more upright plane?
Regarding the shoulders, it is the black shirt that makes it hard to see where my shoulders start. Looking at the relationship of the lead elbow to my trail elbow you can tell my shoulders are not level. Even in the pic you posted you can see that my trail shoulder is much lower:
My shoulders definitely aren't level at impact, I know how important this is.
This aspect is easier to see face on I think: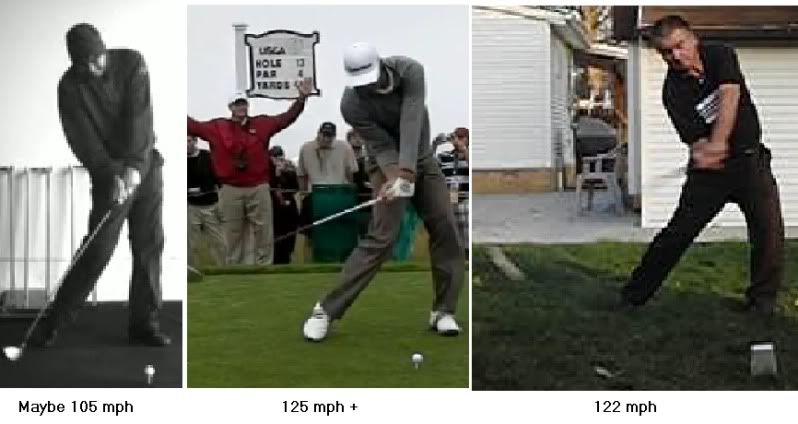 The last pic is my 110 mph swing on left vs my 120 mph swing on the right. You can see more shoulder action ( and tilt ) in the faster one.
Kevin
Never quit til you have a swing you'll never forget!