I agree. In this setup position my shoulders are aimed way right of target: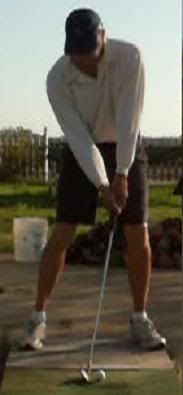 Yet I was told that I did not have enough torso twist.
I did find when I tried to use MGS I sometimes ended up swinging along my shoulder line and hitting the ball right of target. I am not a good example though as I was not doing the swing correctly...
Also with proper alignment conventional wisdom is that the shoulders should not be pointing at the target rather they should be pointing on a line parallel to the target. The old railroad track analogy...
Regards, Herbert