just doing some speed training.
Here is a shot of my hitting down on the ball before and after, both these swings were made with an SA aligned trail arm: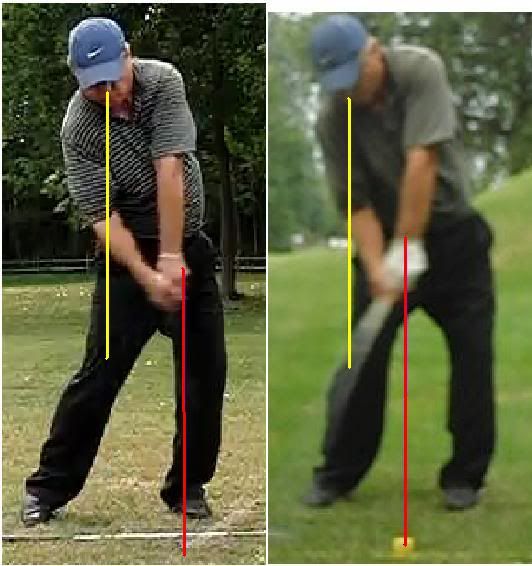 So which impact do you like better?
And if you recall, you had asked me last year if I was hitting the ball fat with MGS... so I hit
8 iron off the blacktop
fer ya...that is the still the "NO SA" still was taken from.
Kevin
The Authentic Golfer
A Blueprint For Golf Excellence
The MGS Approach
The MGS Forum
Never quit til you have a swing you'll never forget!