Found a great way to hit BirdieBalls with driver...just cut off some of that extra foam pipe insulation you have left over from making Peter's path trainer: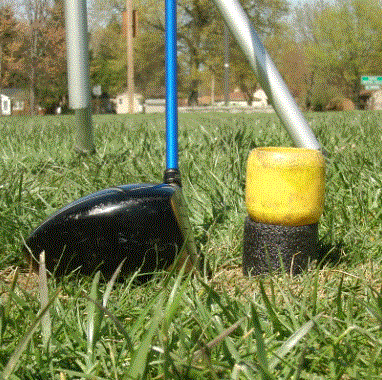 Here's two recent driver swings. The camera angle on the down line swing was to far toward the target line, was pressed for time and got it a bit wrong. :
The foam insulation works great, it is so light that as you can see, when it is hit it does not travel very far. This is big news to me, now I don't have to go to range at all to practice. With my new "schedule" ( hi Jeffrey ) I don't have near the time for practice I would normally. Now I can work on driver with just a 2 minute walk to the park!
Kevin
The Authentic Golfer
A Blueprint For Golf Excellence
The MGS Approach
The MGS Forum
Never quit til you have a swing you'll never forget!