I use the MGS set up. Here's three stills of me setting up MGS. The left is SA Aligned in late summer '11, the middle is my most recent 6 iron, and the right is the driver: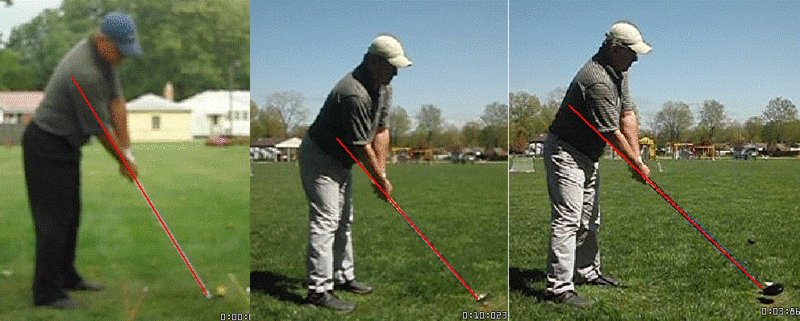 Note the position of my head in the more recent ones, not bent down as much.
Also, look at the angle of the lead arm and the shaft. What I am trying to do now and it has worked wonders, is just take that angle to the top, with a very loose grip in my right hand. I don't try and increase the angle with a bicep curl ala my Blueprint/Bertholy, my right arm just bends as it needs too.
If you stop the video at about the 8 second mark before I complete the back swing, you can see my lead wrist is flat. Then, as I change direction, the loading of the club as I transition, cups the wrist slightly as Peter has noted. Note that my right wrist has not changed it's bend at all as this loading takes place.
Now here is the interesting thing - at address, I let my lead arm hang, and simply "dock" it to the grip. I don't turn it under to make it "weak", and I don't make it "strong". I figure this is the way my arm hangs, and the way it will be coming back down, so to avoid any manipulation I just grip it like that. And swing my arms up and back down, with the lead arm being the guide...
This is MGS.....with the emphasis on "minimal"
Kevin
The Authentic Golfer
A Blueprint For Golf Excellence
The MGS Approach
The MGS Forum
Never quit til you have a swing you'll never forget!