Fellow SA member and Blueprint Student wanted to post pics of his swing up here but had trouble with the forum functionality. So I turned him on to photobucket, and uploaded one of his for a test. He's been at the Blueprint since March of 2010, and is relatively new to golf: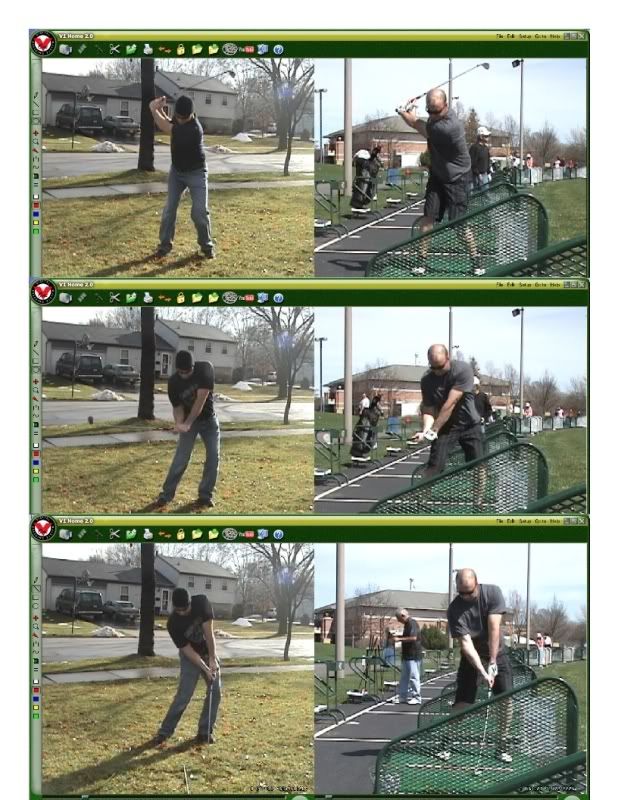 The left is current, the right earlier this year.
Definitely see some positive changes here, but he wants to see what everyone thinks. We'll see if he can get the others loaded himself!
Nice work Dan.
Kevin
Never quit til you have a swing you'll never forget!