Mallory's Everest watch revisited: picture of the recovered watch.
by Alan N.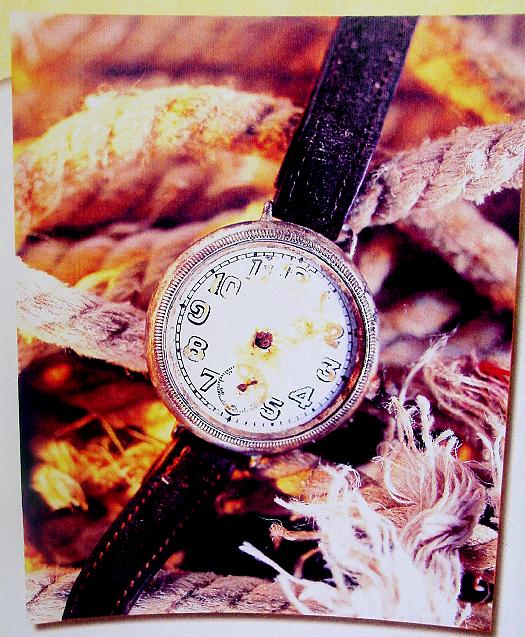 Few days ago, posted on this subject. Yesterday, in the mail I received this color copy photo of the watch which was recovered on Mallory's body, found in 1999. Mr. Rae, of the Royal Geographical Society, sent the picture, along with the patent number of the watch, in the hopes that someone could identify the brand of watch. Watch looks typical of the wristlet-type watch popular around the time of, and after WWI, missing hands and crystal. The quality and finish of the case looks more like a jewelled Swiss watch, than Ingersoll, to me. Patent number is 6987 / 13 or 6987113. Picture credits are on the image. Mr. Rae's contact info is below.

What a cliche to say it, but if only this watch could talk.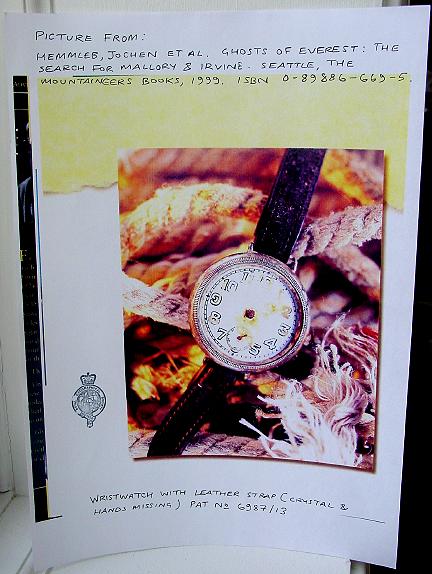 =====================================
Eugene Rae
Librarian

Royal Geographical Society
(with The Institute of British Geographers)
1 Kensington Gore, London SW7 2AR
http://www.rgs.org
e.rae@rgs.org






Posted on Nov 24, 2001, 11:00 AM
from IP address 66.32.118.114

Respond to this message

Return to Index

Responses