Last winter I designed a sheet metal 9 inch housing with some help from Mitch Perkins (Thanks Mitch).
This was the original design rendered in 3-D
[IMG]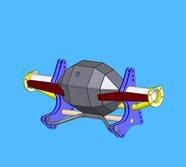 [/IMG]
I built one for a friend who used it thru the summer with no issues. T-Bird was ready for its housing so I started building thought i would document the steps as I went.
I will start with a proviso, I am at best a semitalented fabricator and welder so bear with the fits and welds please. :D :D :D
This shows most of the pcs it takes to build a housing
[IMG]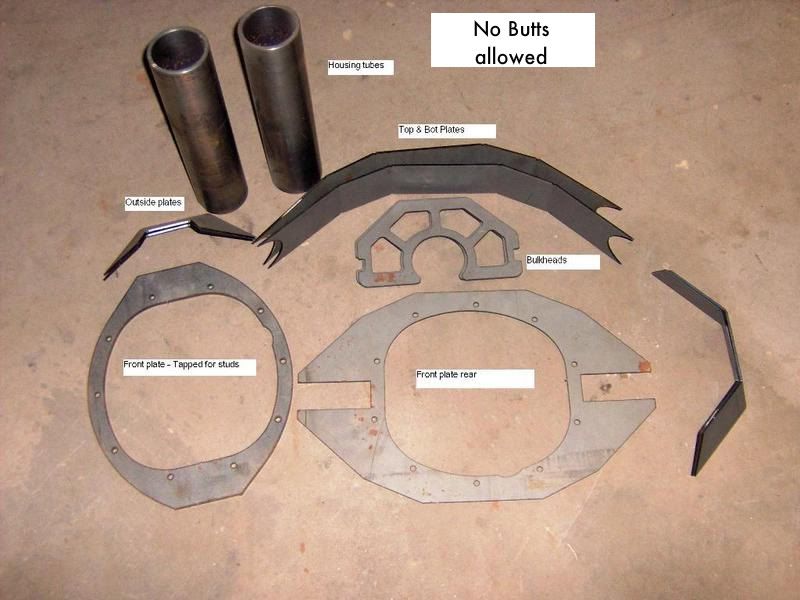 [/IMG]
I got started late with the pics so the first pic shows the front plates welded together, the bulkheads and tubes installed.
[IMG]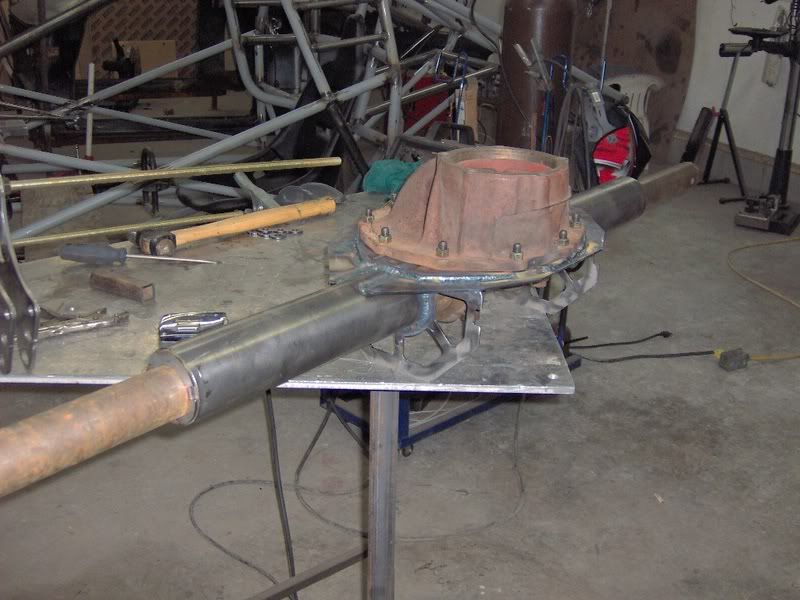 [/IMG]
Detail of bulkheads. the bar going thru is my housing jig, pot has bushing installed to align bar. everything comes off the bar.
[IMG]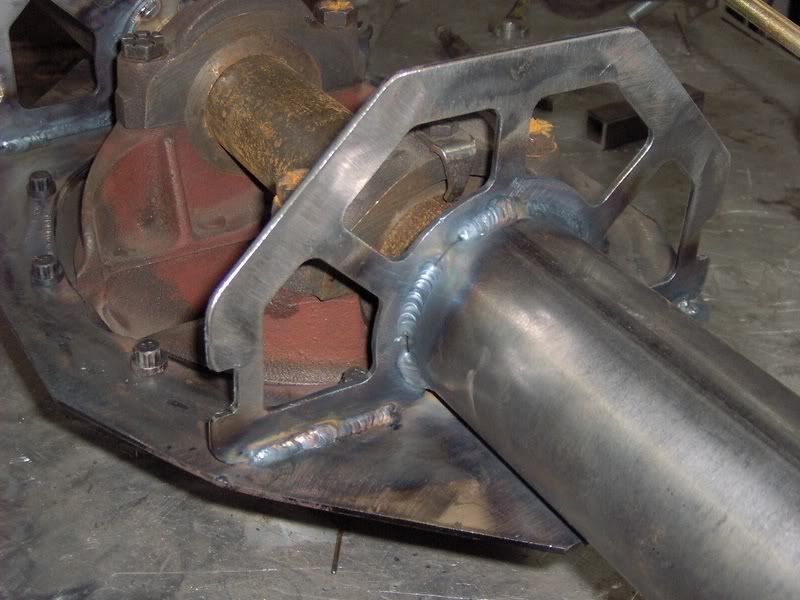 [/IMG]
Installed the 4 link brackets next (design courtesy of Mitch again thanks)
[IMG]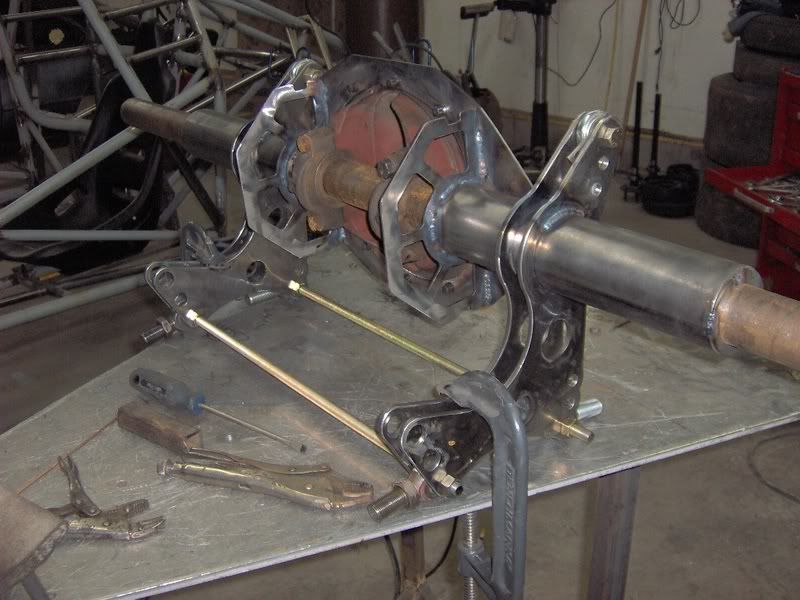 [/IMG]
Shock spuds goes in now to keep brackest from moving too much
[IMG]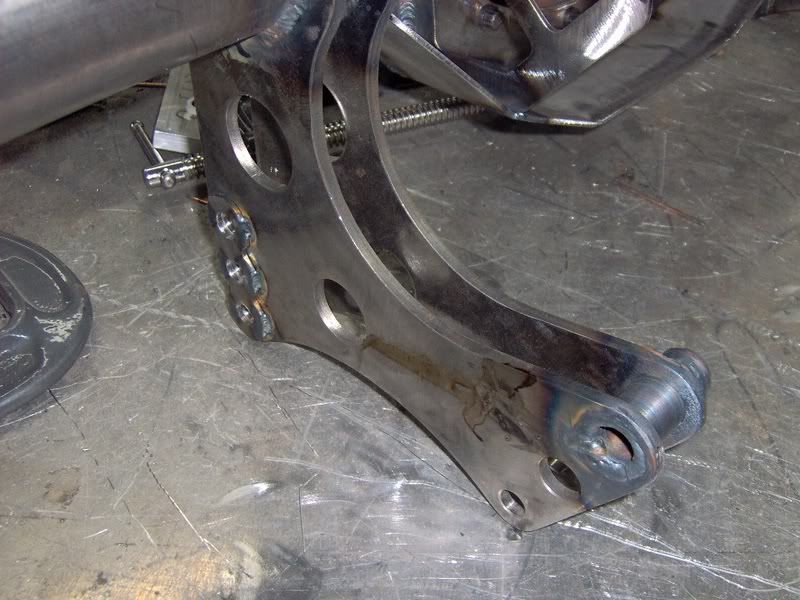 [/IMG]
Upper housing plate next
[IMG]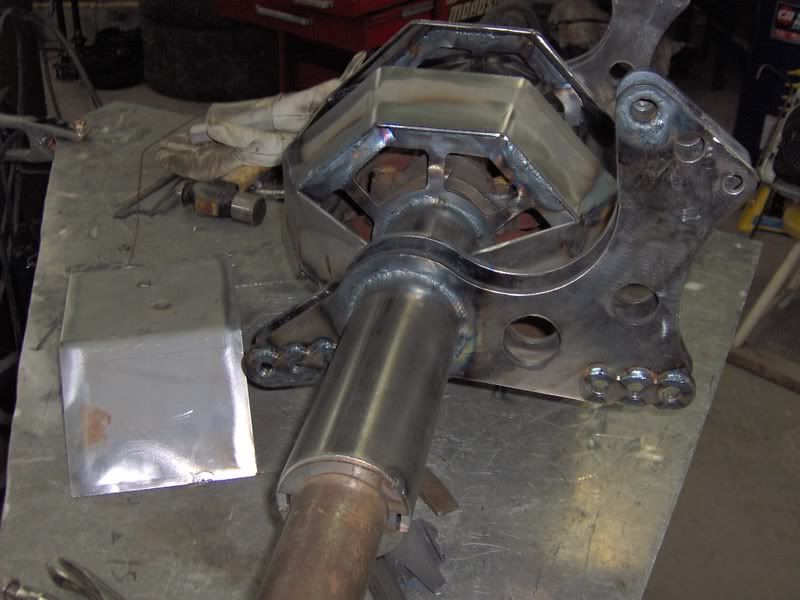 [/IMG]
The middle side plates
[IMG]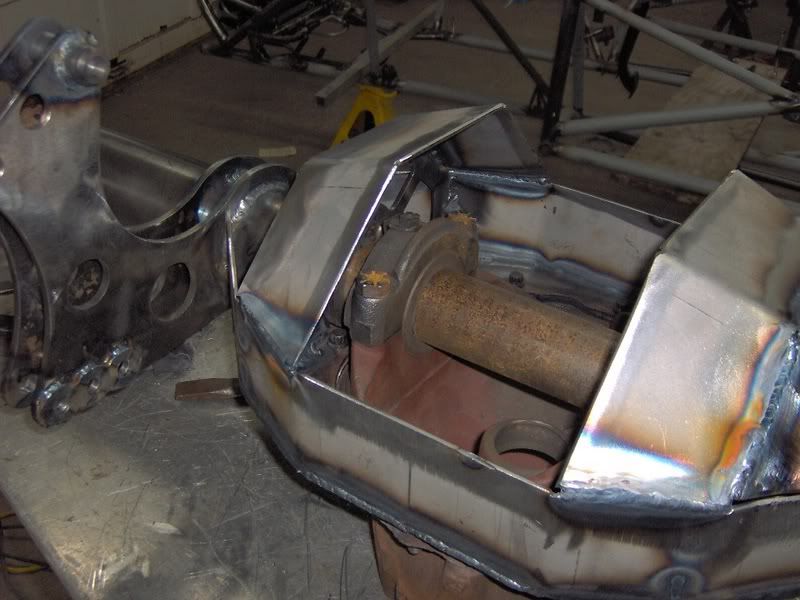 [/IMG]
Discovered I had torch cup and tungsten issues about now, welding has been much better
Pic shows outer plates installed and centre plate welded top & bot
[IMG]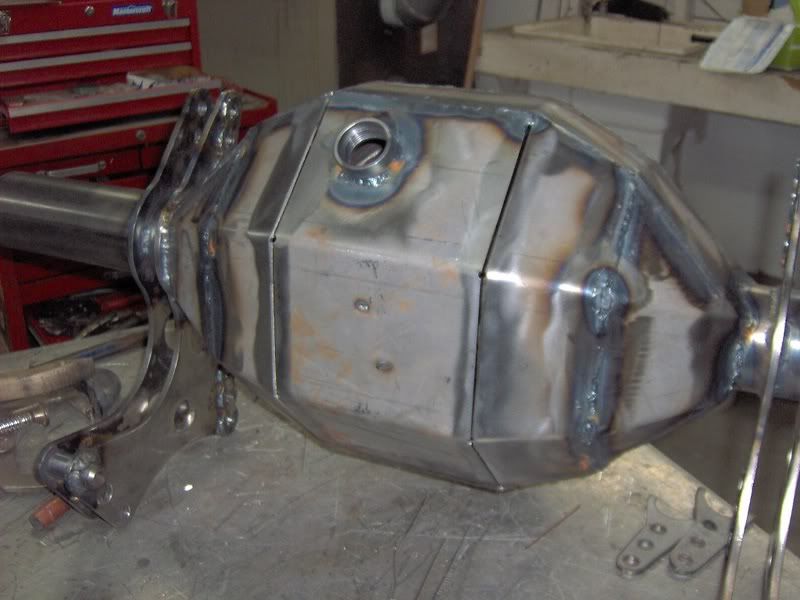 [/IMG]
Using the 3-D software gave me a shape I could use to cut rear braces from tubing on my laser
[IMG]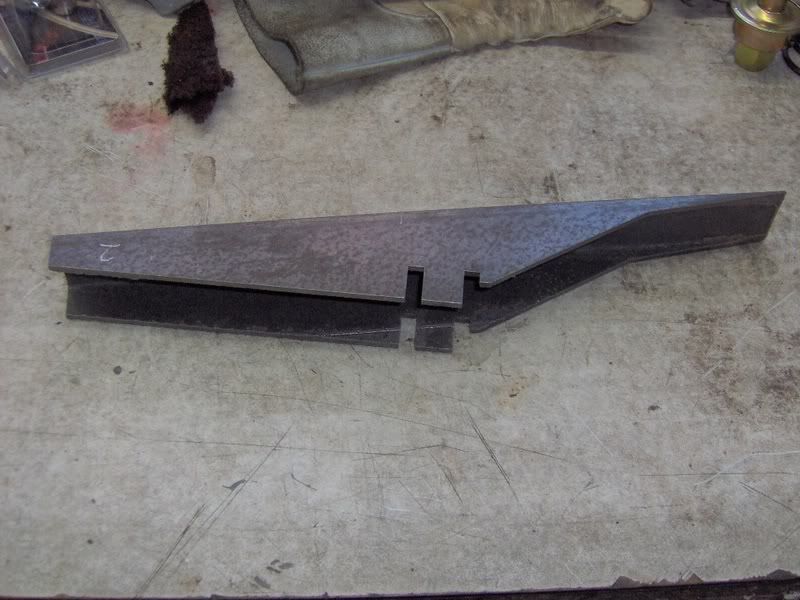 [/IMG]
The fitting shows the difference between the optimum 3-D software and my reality, the brackets were off a bit
[IMG]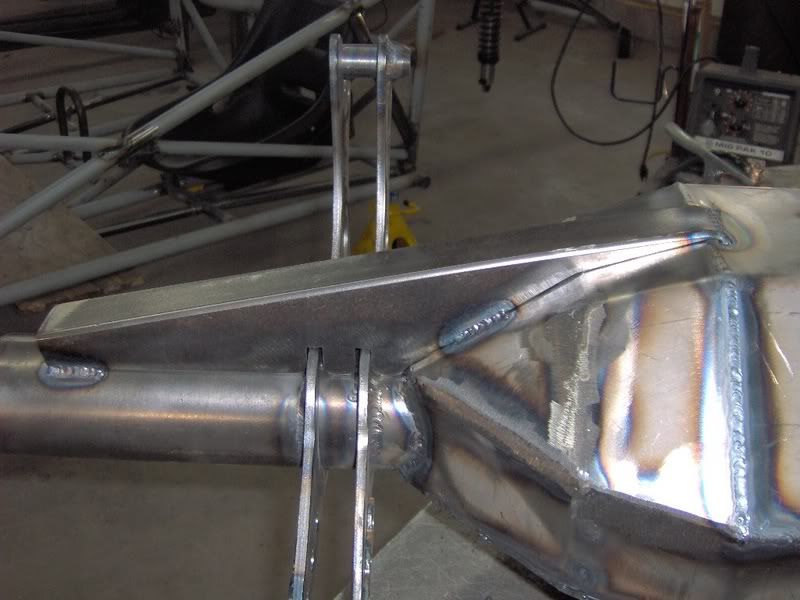 [/IMG]
Now a 1 1/4 tube between brackest and housing to brace things
[IMG]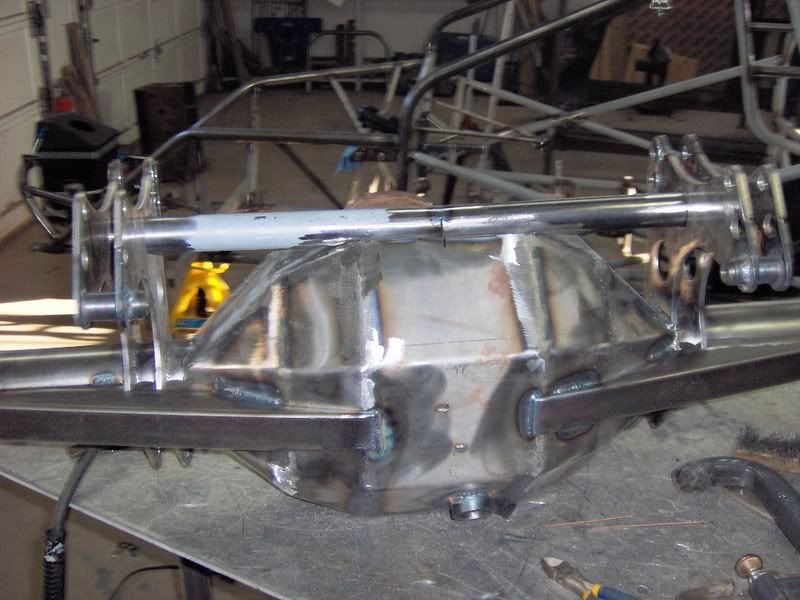 [/IMG]
Then a 3/4 tube to use for tie downs and further bracing, interesting bending. Only took mild force to get it in in 1 peice. :D :D
Pic shows the alignment bushing I make to keep tubes in place. After the housing I built last year moved so much I guesstimated 1/8 of an inch preload would make final fairly straight
[IMG]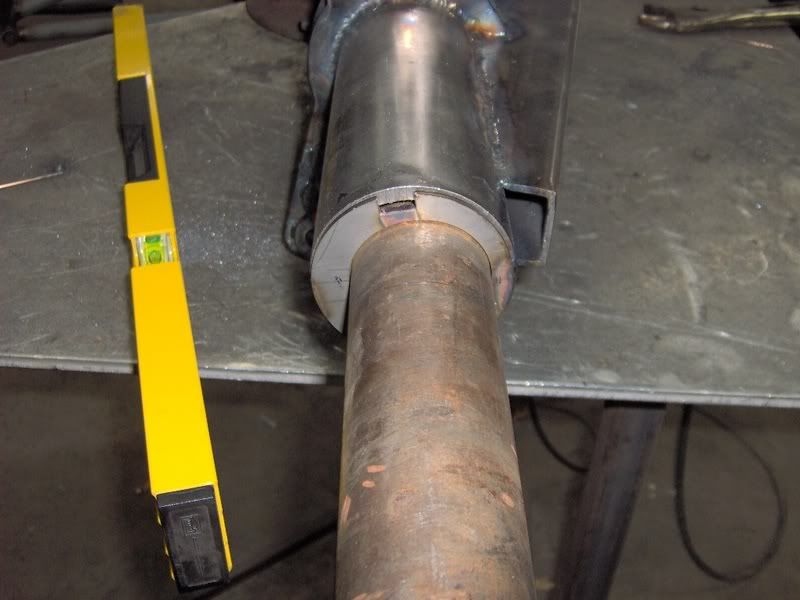 [/IMG]
After welding everything there was to weld this shows how the alignment came out, pretty good guess. :cool: :cool:
[IMG]
[/IMG]
Housing ends go on last using adapters I machinined years ago. The housing end is bolted to the adapter while welding. After welding the adapter should slide in to prove proper alignment
[IMG]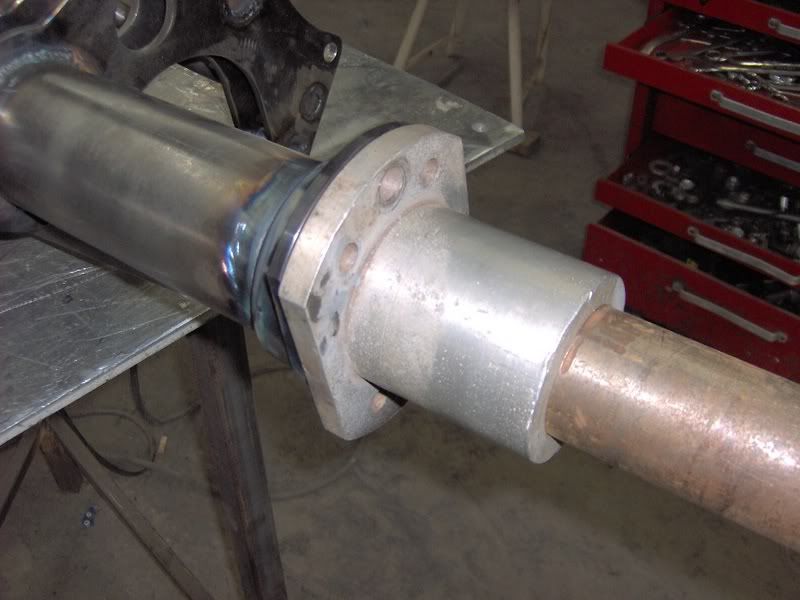 [/IMG]
This is where this housing changed a bit from my normal method. I wanted the brace to go to the housing end so I fitted the last peice very tightly and then welded. Did move a bit but the alignment adapters still go in.
[IMG]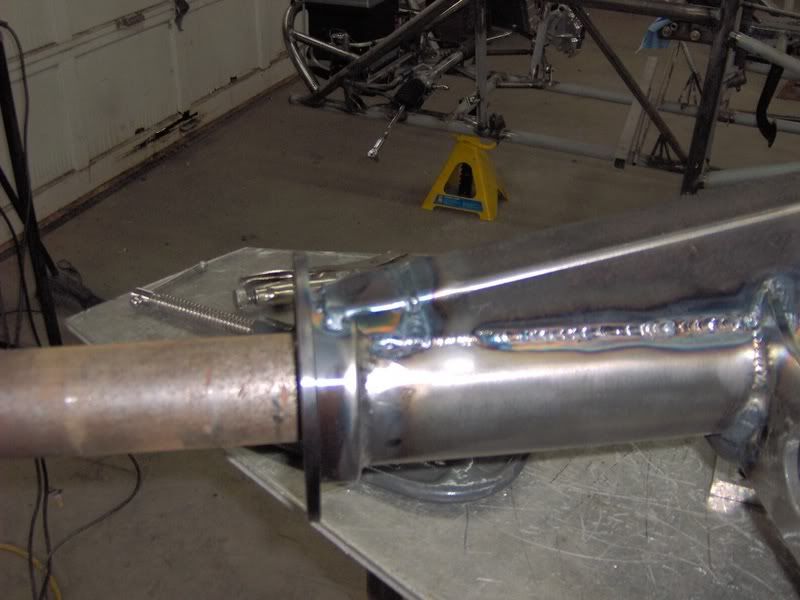 [/IMG]
2 pics of finished housing
[IMG]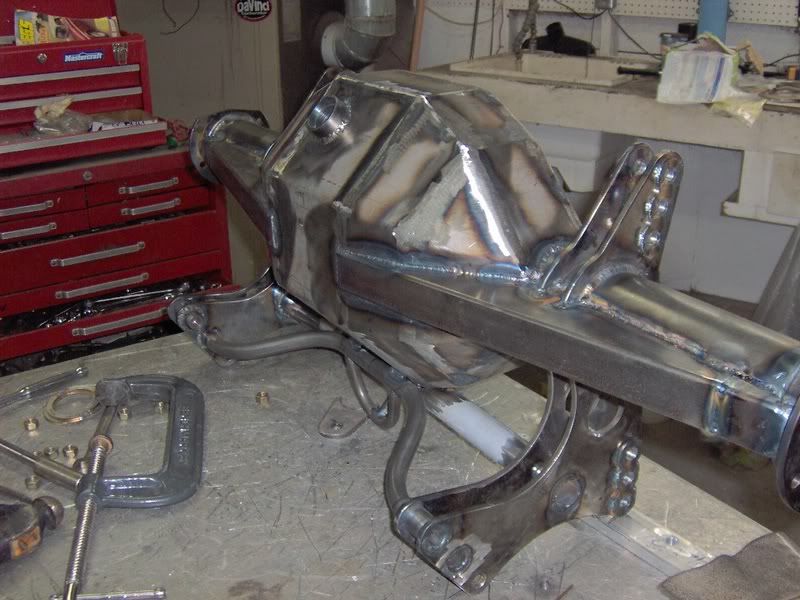 [/IMG]
[IMG]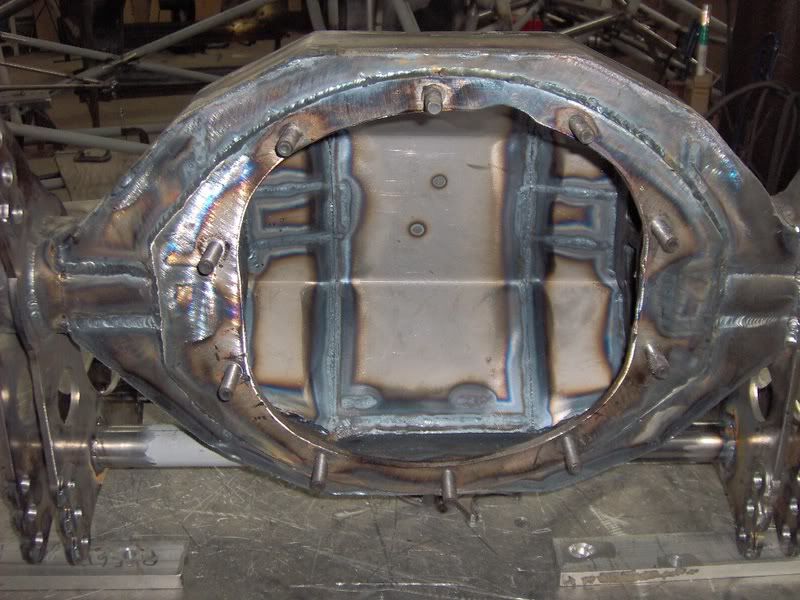 [/IMG]
Lighter and somewhat stronger than a stock type housing. The stronger comes from the bulkheads supporting the tubes as close to the pot as possible. Also the various braces installed.
I do have to install some tabs and brackets yet, wishbone, anti-roll bar and wheelie bars but they all go on flat surfaces so minmal effect from welding.
Hope you had a fast internet connection to get to here.