Reason I ask that is because I picked the lobes out of the lobe catalog, sent my purchase order in, and when I get the cam, the cam card looks like this....
[IMG]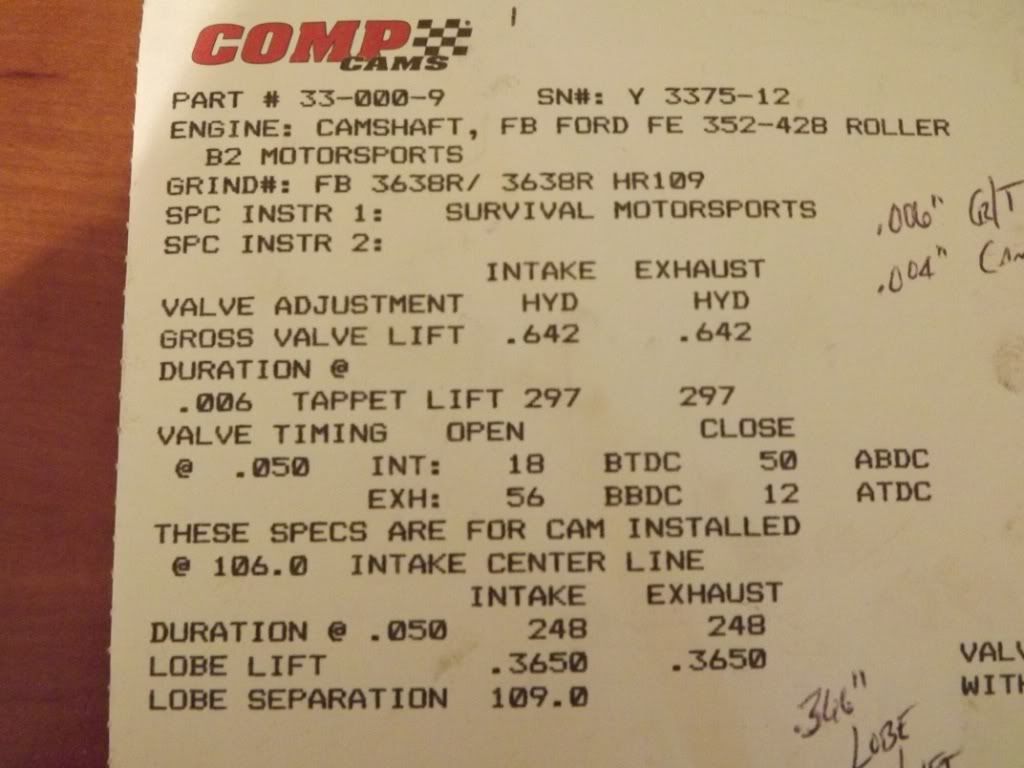 [/IMG]
Hahaha, not sure what that means, but I've never got that on my FE cams before.
Thanks for your words, it shows professionalism to congratulate another builder's engine.
The customer was slightly bummed that we didn't hit the 600hp mark, having looked at some of KC's 600hp/630lb-ft builds. I actually aimed for a little more hp and less torque because it's going in a Cobra, so I was a little surprised myself.
Brent Lykins
B2 Motorsports, LLC