I'm in a confused state. Duh! I'm looking for a winter project and would like some opinions of which way to go for an engine I'd like to put together. I currently have a passenger car 428 low-compression short-block in my Galaxie and am a little disappointed with the performance. It sounds like it'd run in the 12's but low 14's is more realistic.
1. I've got a great "A" scratch 428 block that has already been bored to 4.167 (.040 over) and just needs final honing. I can get 406 .040 pistons from a supplier for about $600 + $100 for rings. With the good 390 crank/rods that I currently have I'd end up with a 410 CI hi-revving engine with forged pistons. Good thing is it would be internally balanced. I can even get some 1963 427 rods for a song if I wanted to add those for longer life. Total cash outlay for the short block would be about $1000.
Or....
2. I've got a good 1964 352 block that has already been sonic checked and will easily accept a .050 overbore (std 390 bore). I currently have an excellent set of 410 standard bore pistons (from a low-compression truck 390). I can bore the block & deck-plate hone it to accept the pistons. I've located a 428 1U crank (10/10) for $300. I'd still have to come up with a set of rods but that shouldn't be too difficult. I'd have to have the rotating mass internally balanced to avoid having to find a 428 flywheel which might cost upwards of $200-$300. Again, 410 CI but maybe a little more torque than the other option. Total cash outlay for the short-block would likely be $1000-$1200.
Any thoughts were you wearing my shoes?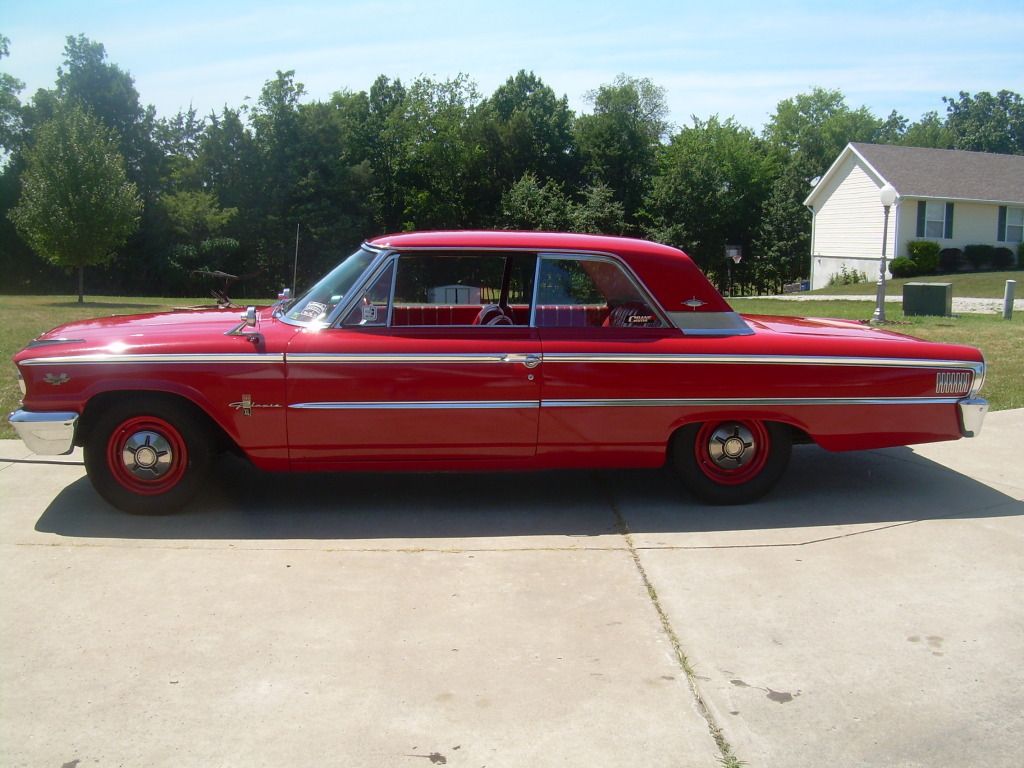 John Mattox
tubetechnician@gmail.com
573-353-0015