...................to California that summer to buy/look for a 57 wagon. I eneded up with a 59 Country Sedan with a C1 390 and a 427 emblem painted on the driver-side rear window. The 'bird had a shit eatin' grin and black hightop Keds sneakers, lol. Took it to Tijuana for a tuck n roll interior job. At the time my uncle bought the Galaxie, it had a 390 4V COM and a 'glass hood from a 64 Galaxie. A year later we swapped cars after he put the 427 in it. The insurance got the 'pink slip' and with the money they paid I went back to California in 76 to get the 63 Galaxie below, I had removed the hood and wheels from the blue car before it disappeared, Rod.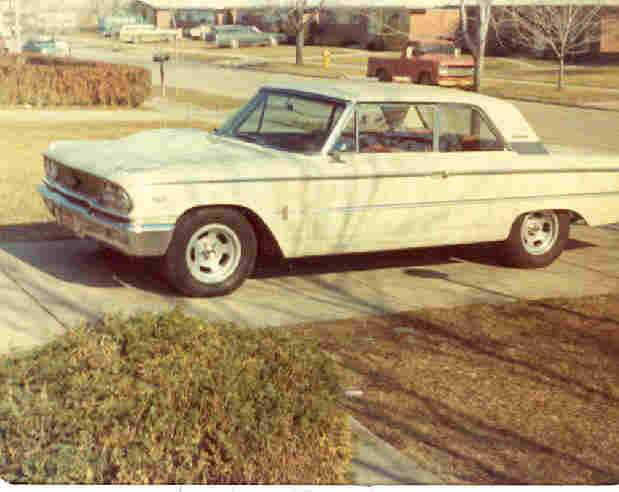 Mickey Thompson's 63 1/2 #997 S/S Hi-Rise 427 Lgt/Wgt Galaxie,
1957 C-600 Cab-over carhauler w/390-4V, 2-speed rear-end
FGCofA member #4908
MCGC member #75
"There will ALWAYS be an FE in my LiFE"