A guy I know took the whole drivers side door [Starliner] to a local glass place to have new glass made as he couldn't afford/find any used glass.
Anyway they only charged him about $100 for both sides [I'm guessing it was cheaper since the glass was mostly square.]
So, since I chopped the top of my 80 hatchback Mustang I need side glass.
I already had a pattern made so I brought it to them, and they made it for me.
It looked perfect, and since I didn't plan to ever open the side windows [AC, and cooling vents are fine for me] I figured I would have a rather permanent install leaving both windows in the full up position.
Well, I didn't account for the bottom of the glass, being the stock length, interfering with anything.
I got the glass in the door, and all was looking pretty good, however they made the new glass thicker than the original [yes I did give them an original glass to get the bottom of the glass cut right].
I was having a hard time getting the thicker glass into the channel, so I was pulling to toward me [sitting inside the car] then I heard a loud pop.
So today I added another $200 to the lost $150 for some Lexan with Margard.
Sometimes doing custom [chopped top plus full body kit] is a learning experience, and most of the time costly.
Here is a picture of the car from the front as I really can't get a good shot of it from the side due to space/camera constraints.
Busted glass.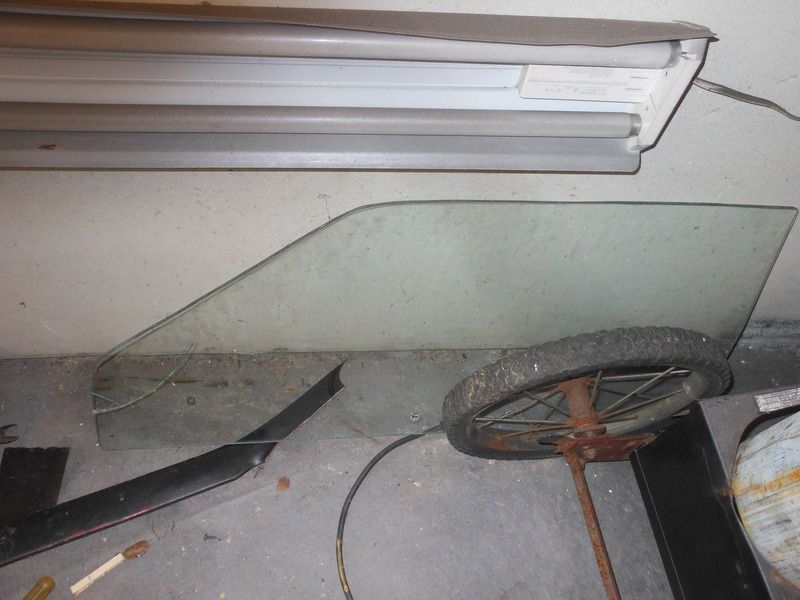 Side door [I chopped the top 3" in the front, and 4" in the rear]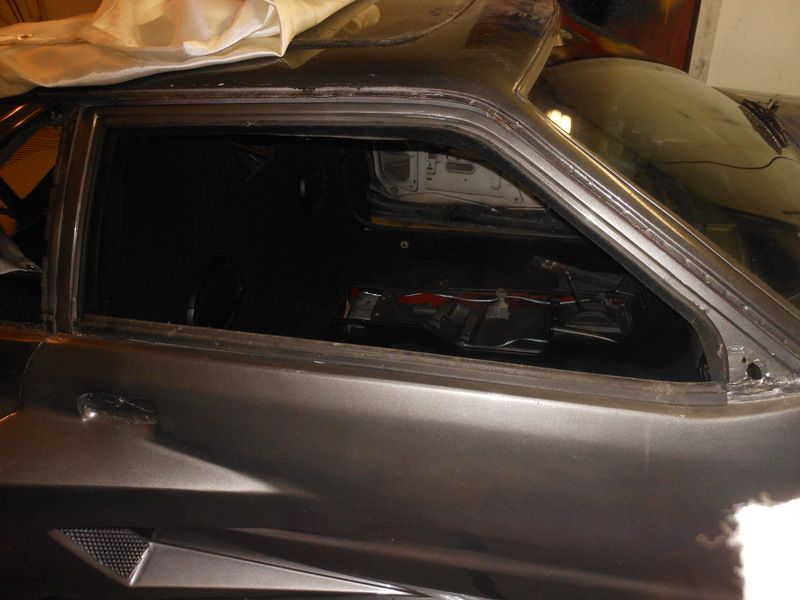 Front view.