The Cougar XR7-G Rader wheels were recalled because they were poor quality and had all sorts of manufacturing defects. Every possible thing that you can imagine was wrong with them. Here's the letter from AO Smith to Shelby American asking that the wheels be recalled.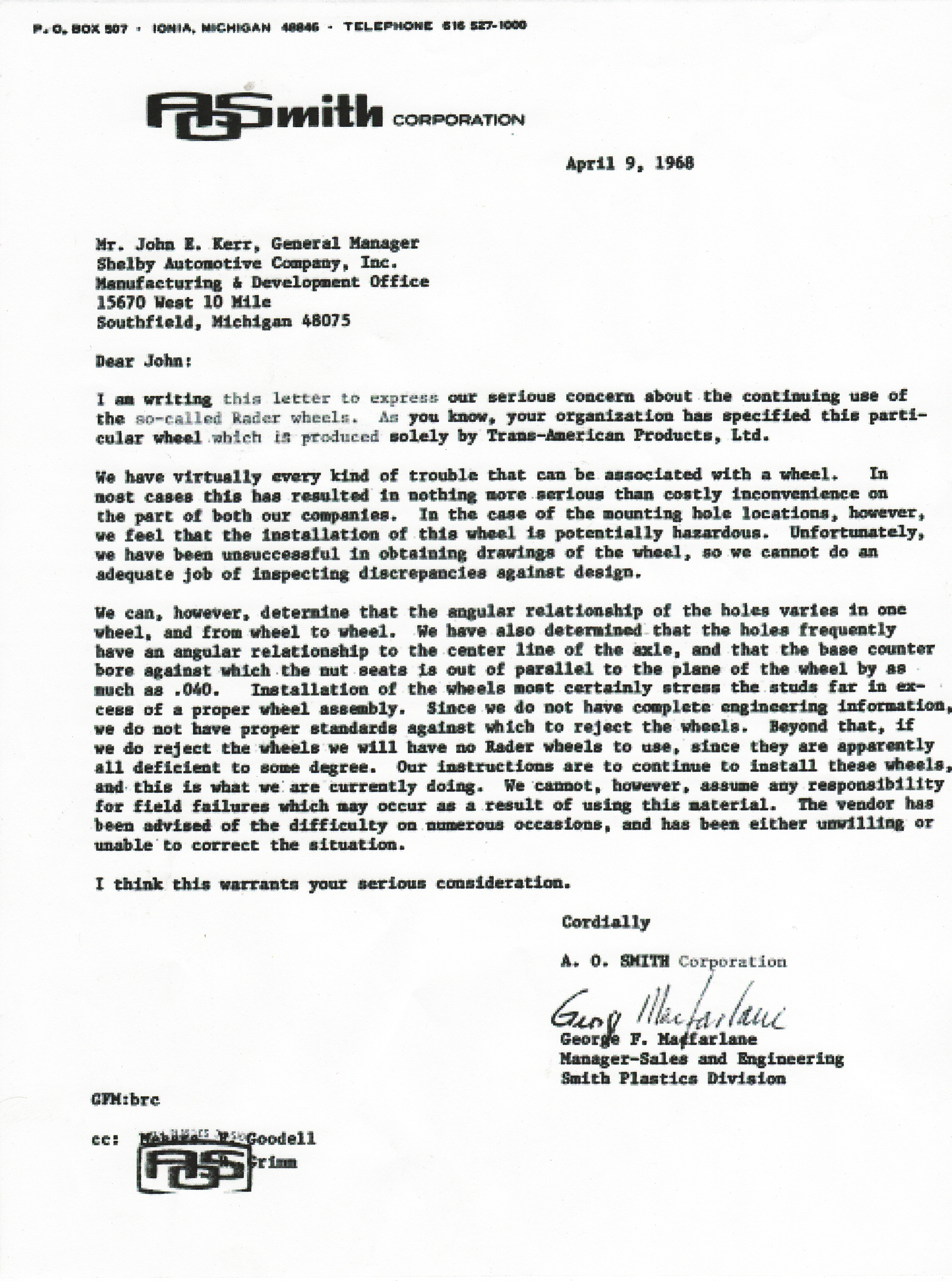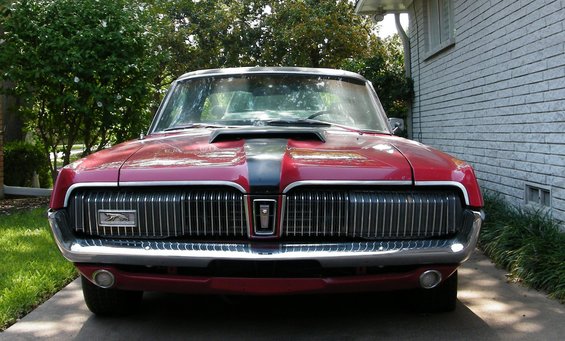 1910 Model T Ford touring Red / Black
1914 Model T Ford touring Maroon / Black
1917 Model T Ford Torpedo runabout green
1915 Model T Ford touring Black of course!
1968 Mercury Cougar 428CJ Ram Air Red / Black/ Black
1968 Cougar XR7-G 390-2V X code Red / Black
1968 Cougar GTE 427 Augusta Green / Saddle
http://www.supermotors.net/vehicles/registry/15029/50071-2