All the cars are racing in a bracket format against the car that is most closely paired regarding performance. So one year there was a really tired 1970 GT500 Shelby running against a 1972 Buick Electra 225 because both cars were running high 15 second times. Meanwhile I was running my 428CJ '68 Cougar 3.50TL C6 against a 1968 Firebird 3.55 400 4 speed because both of us were running 13.75.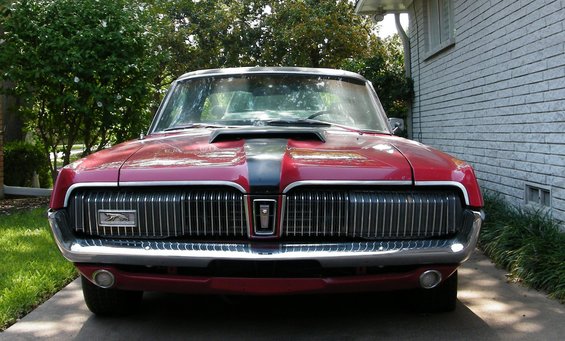 1910 Model T Ford touring Red / Black
1914 Model T Ford touring Maroon / Black
1917 Model T Ford Torpedo runabout green
1915 Model T Ford touring Black of course!
1968 Mercury Cougar 428CJ Ram Air Red / Black/ Black
1968 Cougar XR7-G 390-2V X code Red / Black
1968 Cougar GTE 427 Augusta Green / Saddle
http://www.supermotors.net/vehicles/registry/15029/50071-2