The 428CJ cast iron intake is a better and very different design than the 428 PI intake. The cast iron CJ intake came in sixth overall in Jay's Great FE intake compare. The aluminum PI intake was well down the list in 12th place.
My 428CJ Cougar picked up a couple MPH and a couple tenths at the drag strip going from the aluminum PI to the stock cast iron manifold. I was a little surprised at the time, but a few years later Jay's dyno testing marathon revealed it was not a fluke.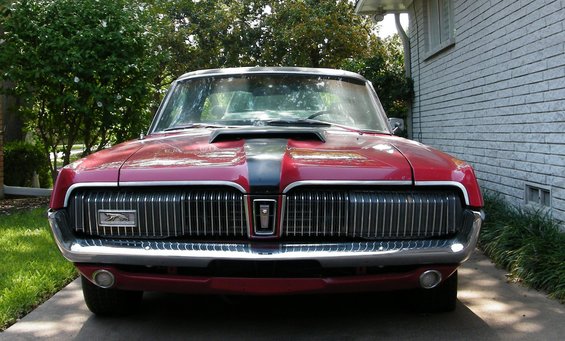 1910 Model T Ford touring Red / Black
1914 Model T Ford touring Maroon / Black
1917 Model T Ford Torpedo runabout green
1915 Model T Ford touring Black of course!
1968 Mercury Cougar 428CJ Ram Air Red / Black/ Black
1968 Cougar XR7-G 390-2V X code Red / Black
1968 Cougar GTE 427 Augusta Green / Saddle
http://www.supermotors.net/vehicles/registry/15029/50071-2