It generally didn't change from one intake to the next when using the same carburetor on the same engine. Poorer power producing intakes tended to have poorer BSFC, but the A/F would remain constant.
My own testing revealed the cast iron intake was clearly superior on the drag strip, years before Jay's testing. The dyno in this case backed up real life track experience.
Jay's dyno mule was a typical enthusiast build with aftermarket cam, pistons, valve springs and running dyno headers.
My car was a Factory Stock Muscle Car Drag legal car with stock cast iron exhaust manifolds, stock carb jetting, and a Comp 268H-10 cam with stock valvetrain. Clearly the cast iron CJ intake was better both on the dyno and on the track.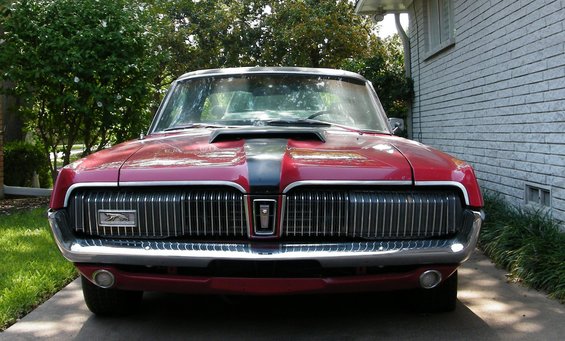 1910 Model T Ford touring Red / Black
1914 Model T Ford touring Maroon / Black
1917 Model T Ford Torpedo runabout green
1915 Model T Ford touring Black of course!
1968 Mercury Cougar 428CJ Ram Air Red / Black/ Black
1968 Cougar XR7-G 390-2V X code Red / Black
1968 Cougar GTE 427 Augusta Green / Saddle
http://www.supermotors.net/vehicles/registry/15029/50071-2