I bought it from Perogie while on a business trip to New York city. I posted here on the forum that I paid $175 for it and had several people here tell me how I got ripped off and Perogie was just a bunch of crooks etc. It was a '69 date code, way later than my car's June 68 build date.
Try and find one for that price today.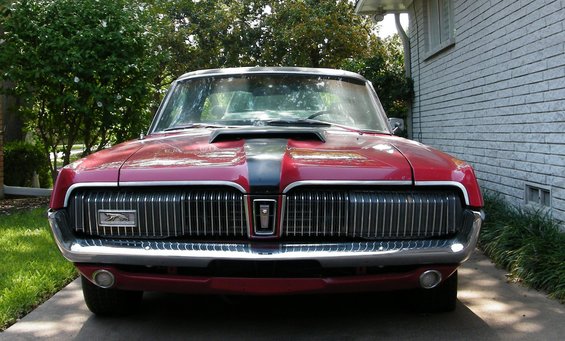 1910 Model T Ford touring Red / Black
1914 Model T Ford touring Maroon / Black
1917 Model T Ford Torpedo runabout green
1915 Model T Ford touring Black of course!
1968 Mercury Cougar 428CJ Ram Air Red / Black/ Black
1968 Cougar XR7-G 390-2V X code Red / Black
1968 Cougar GTE 427 Augusta Green / Saddle
http://www.supermotors.net/vehicles/registry/15029/50071-2