A local Cobra builder here in town does some really detailed reproductions using only side oiler 427's and sidewinders etc....
I can usually find the correct misc. parts for him off normal FE's such as Bellhousing covers block plates & at times Surge tanks.
He called last week & needed an FE surge tank but I gave him my last good spare a while ago. So I delivered some other parts & looked at what he had. All I have extra now is a few for Y-blocks. He pulled out one that is a new one on me. Here are some pictures of the Odd one a Y-block & an FE.
Would someone please ID the tank with the hose inlet & outlet. I'm thinking a 55-57 T-bird?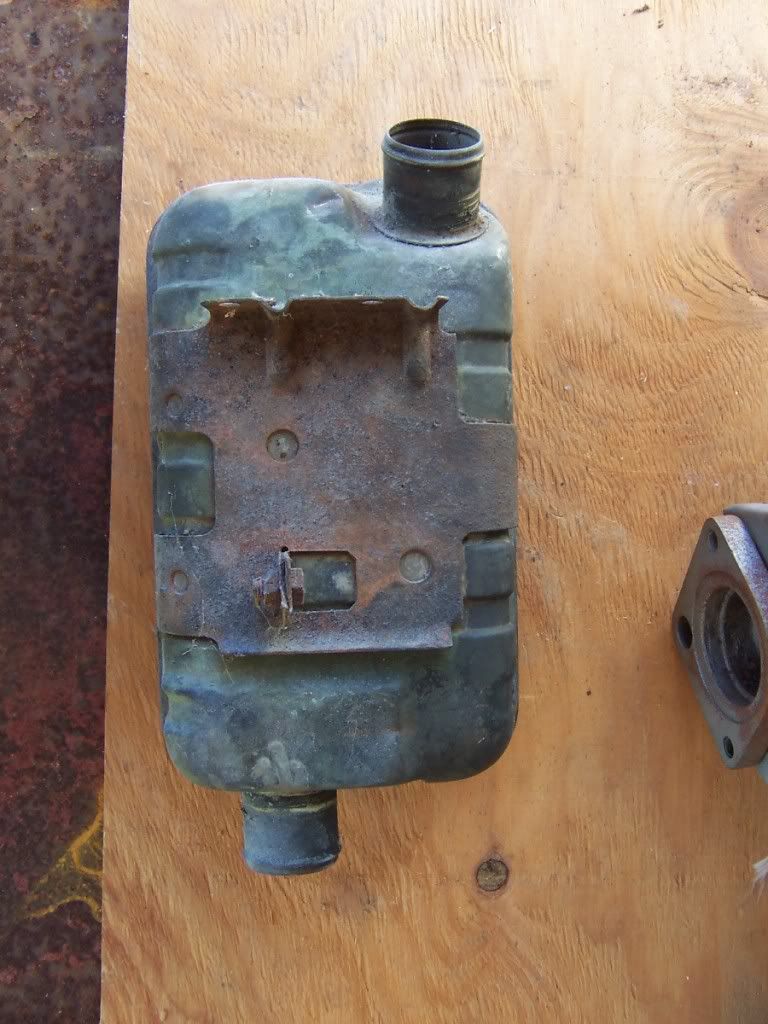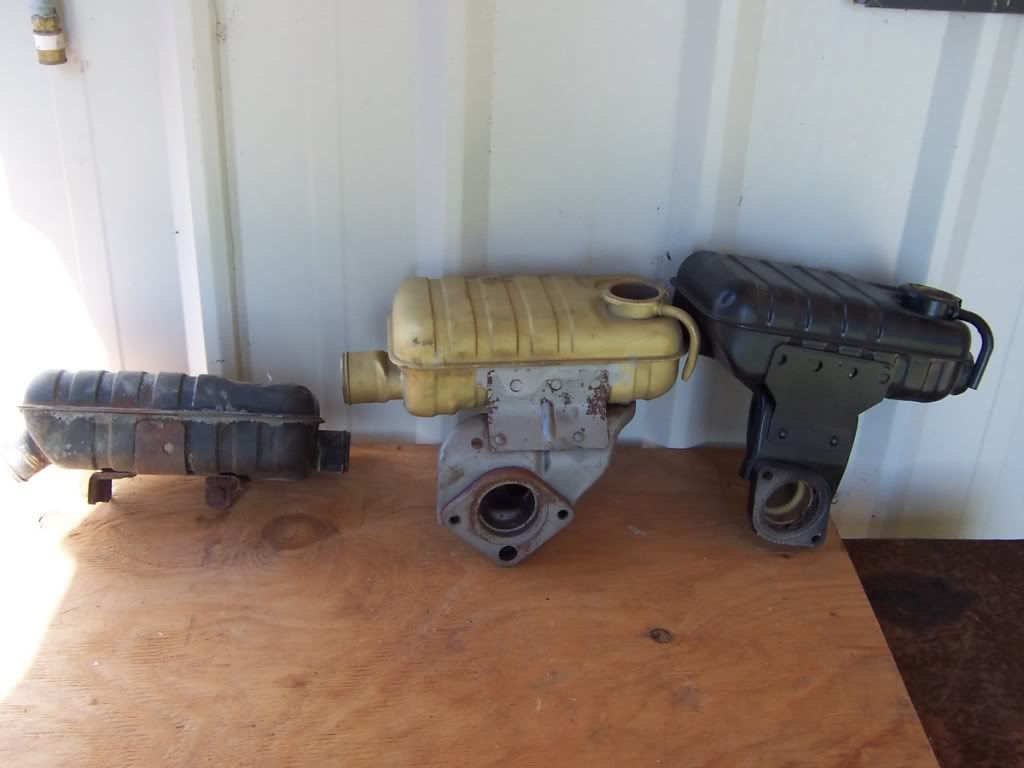 Also has anyone here bought one of his Cobra's? They are all Kirkham bodies & are usually shipped to I think both Conneticut and Texas from Brookings Oregon.
Thanks FERoadster