We were testing the controls of my home made Jerico.
Works great. We got 4 runs on Sunday. Rained Friday and Saturday.
We dialed a 12.01 and didn't break out.
Ran a slow time 12.2.
"Win" hey another test. Ran an even slower 12.4 and had a coffee break at the light
so that was not a win. On trailer. Lots of fun.
Never took the old girl over 6k.
I still have that Jerico, I'm building my Mustang around it.
No buyers remorse here.
Hope all is well. Thanks again Joe.
Edit: Launched at 4000 rpm testing the launch controls and micro switches. For fall apart.
They didn't.
The Fairlane Jerico controls.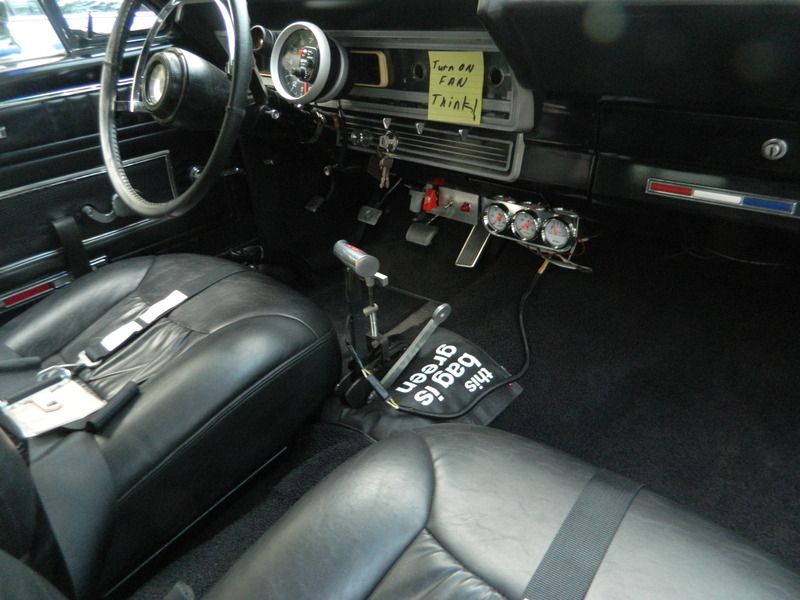 1968 Mustang Fastback 482 Jerico 4 Speed
1967 Fairlane 428, Jerico 4 Speed