Some of you know, that I started my own Business. Rebuilding carbs and selling parts. Anything for Diesels to Gas. New or old. Here is my Web Site but its still under construction.
http://www.hillsideauto.org/
http://www.facebook.com/HillsideAuto1
Auto Meter 5" Tach Both are $279.47ea Shipped to your door! Lower 48 States.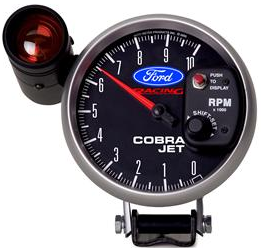 If you are interested, shoot me an email HillsideAuto@charter.net or reply down below. Thank you!!!
"The F.E. Wiki Home"
http://fordfe.wetpaint.com/
Wes Adams FORD428CJ
Built Ford Tuff With Good Ford Stuff
03 F-250 Crew Cab 4x4 6.0 and 35's
64 Falcon 428FE
55 FORD Truck 4-link Rides on air with 428FE
http://www.hillsideauto.org/
http://www.facebook.com/HillsideAuto1