I got a tip on an old Ford race car and a large stash of FE Treasures way out in the middle of the sticks, yep I've heard that one before! I almost dismissed this as BS but decided to give it a look.
Well now, what do we have here?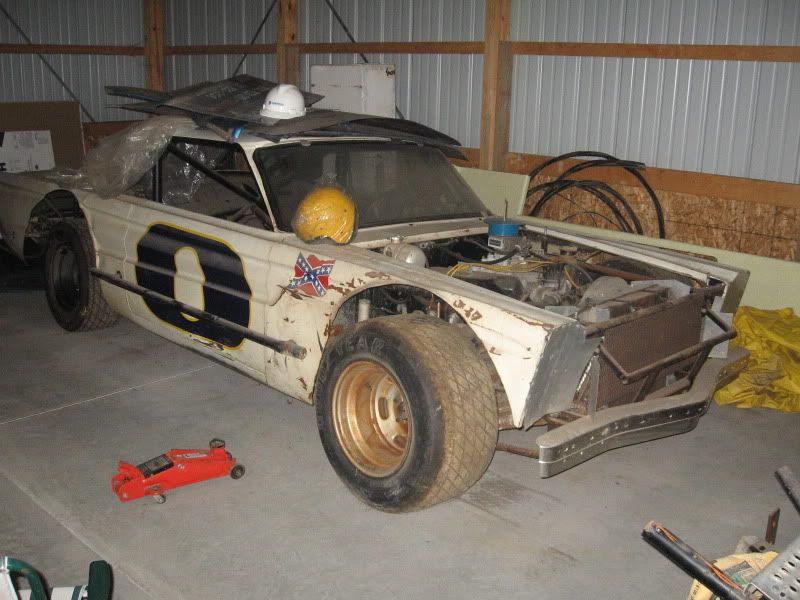 1965 Comet roundy car with a 427 Tunnel Port for power was last raced in the late 70's, the owner would start it up every month just to keep it loose, the car and parts are in a heated modern shop, he passed away 7 months ago and his widow wants the garage cleaned out! I'm still doing an inventory of the shop and yes we have made a deal!