Leave it to BB to make assumptions on pretty much every post he replies to.....I'll leave it at that.
During the summer I was on the search for BF Goodrich Radial T/A's in 225/60R15 and after looking high and low no local tire outlets had them in stock and the best answer I got was that another run was likely in September, but no guarantees of having them in stock then either and they weren't taking special orders. I live in the SF Bay Area so maybe radial availability is different in other parts of the country, but locally my only other radial tire option was a Cooper Radial GT.
That's when I decided to go with the factory correct tire for the Shelby wheel. Given that I have had Bias-Ply tires on my car many times over the 25 years I've owned it I knew what I was getting into. So, I have 14" Radial T/A's on my factory original steel wheels that I can pop on anytime I need them.
Here's the T/A in question on the correct wheel: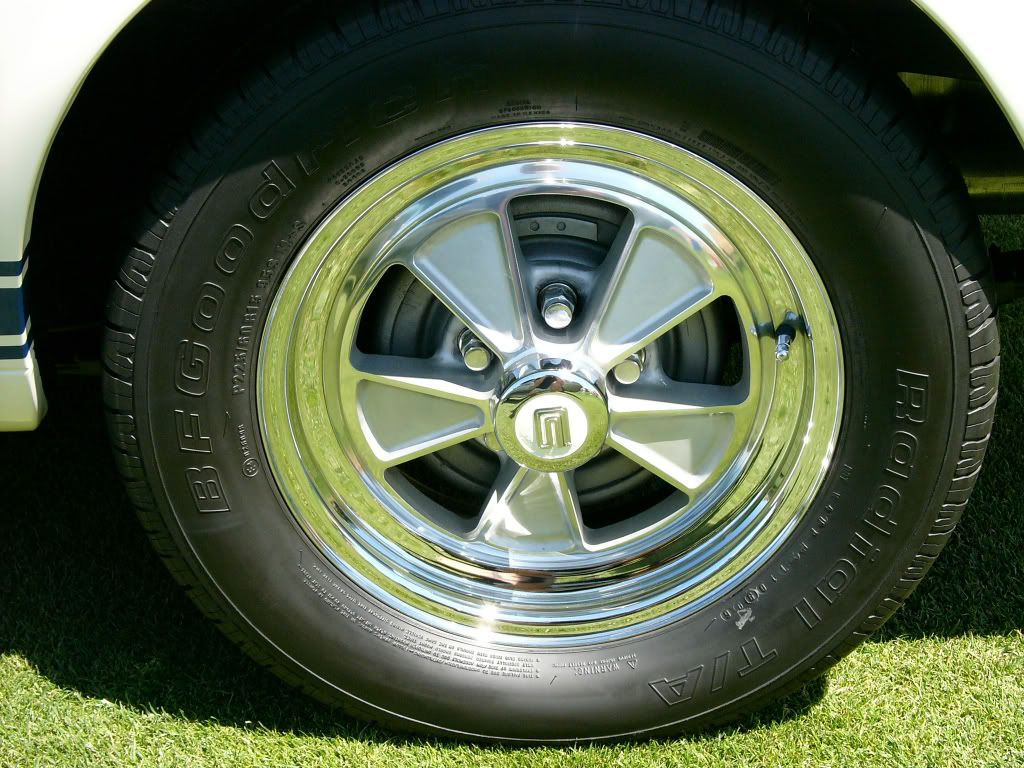 Michael-