Joe Craine has a Victor intake ready for me to run this year. I wanted a dominator flange one since I will be going there as the budget allows. But since the victor has a cloverleaf shape at the carb flange a std adapter was not going to work. Joe got me some measurements and I made a couple of adapters.
One is a 4 hole deal with a rudimentary shear plate machined into the bottom of it. The other is an open that blends the cloverleaf of the intake into a cloverleaf shape for the std flange carb I will be using. Both got cut this morning, couple of my guys were working so I did my own stuff and helped them as they needed it.
Std flange side
[IMG]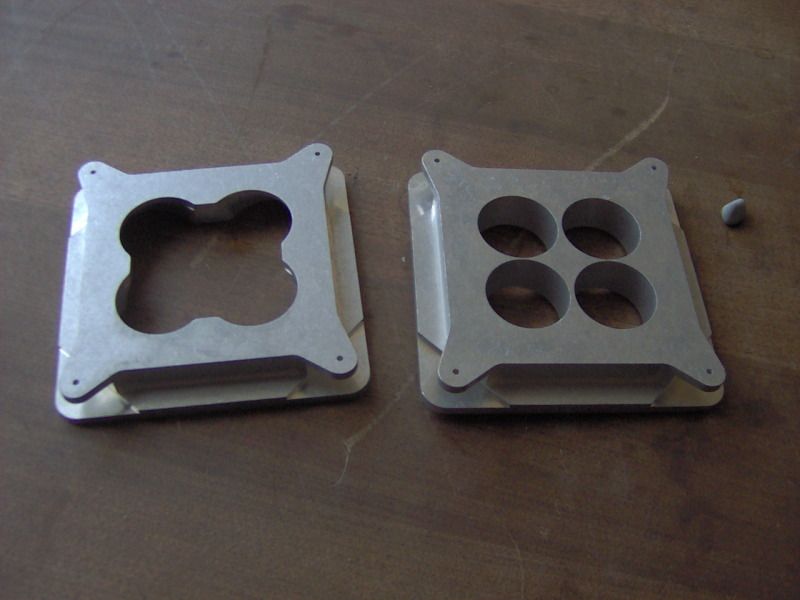 [/IMG]
Dom flange side
[IMG]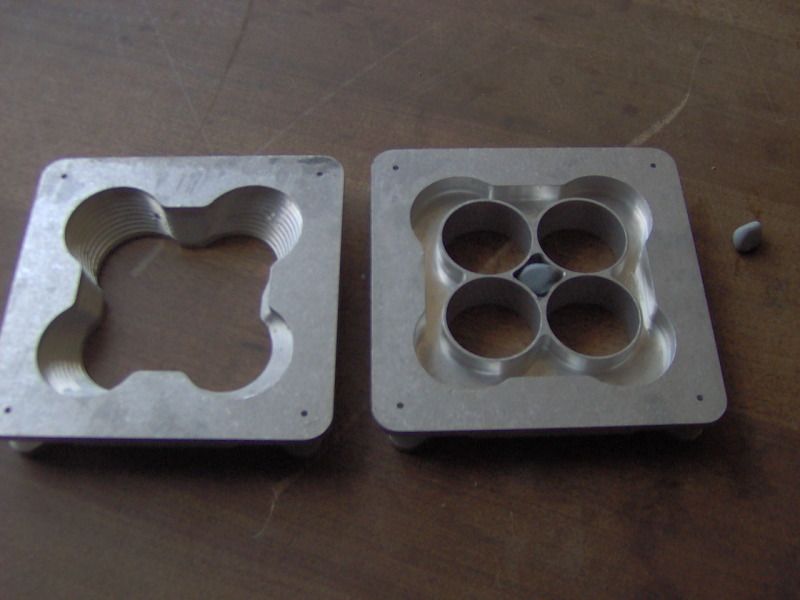 [/IMG]
Side view, not a lot of nut clearance but should be workable.
[IMG]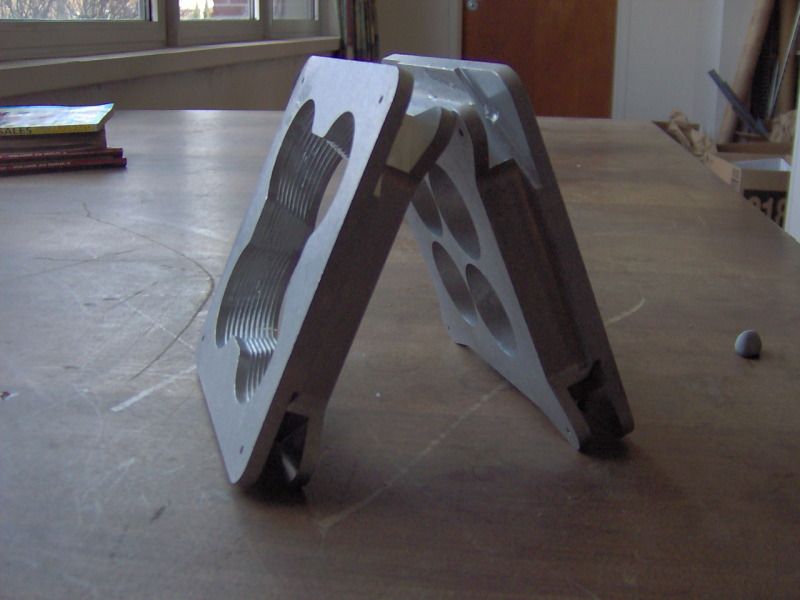 [/IMG]