I'm building a new 30x50 and figured I'd share the progress.
A few weeks ago after getting the poles set and beginning on the top and bottom plates.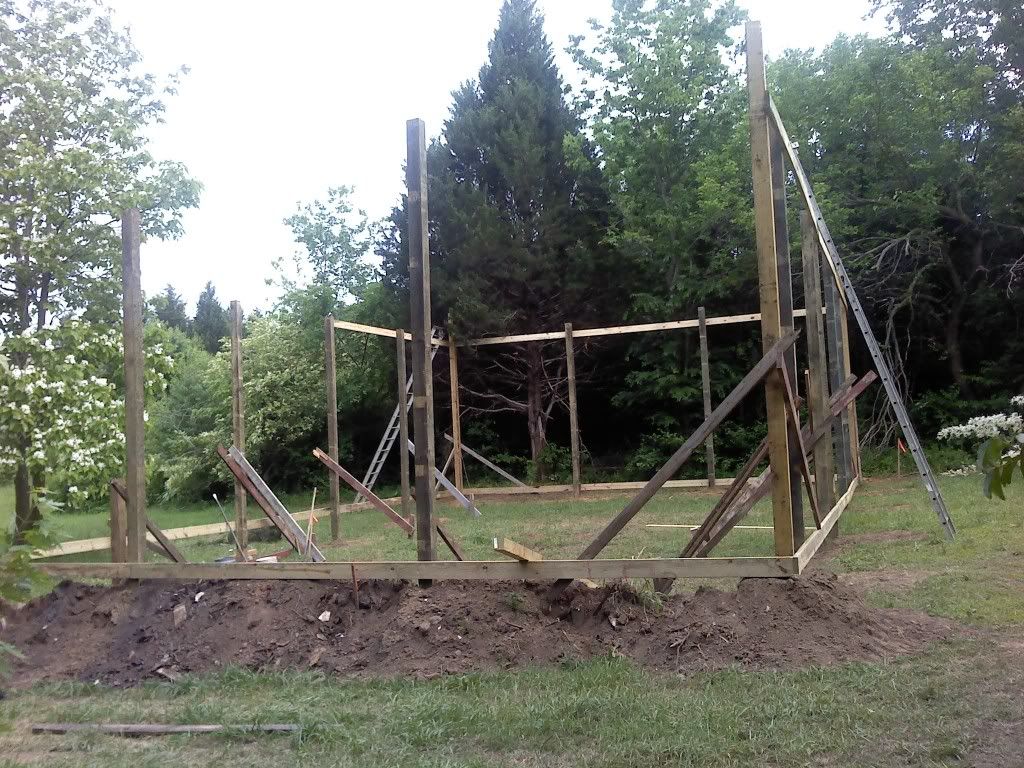 a different view.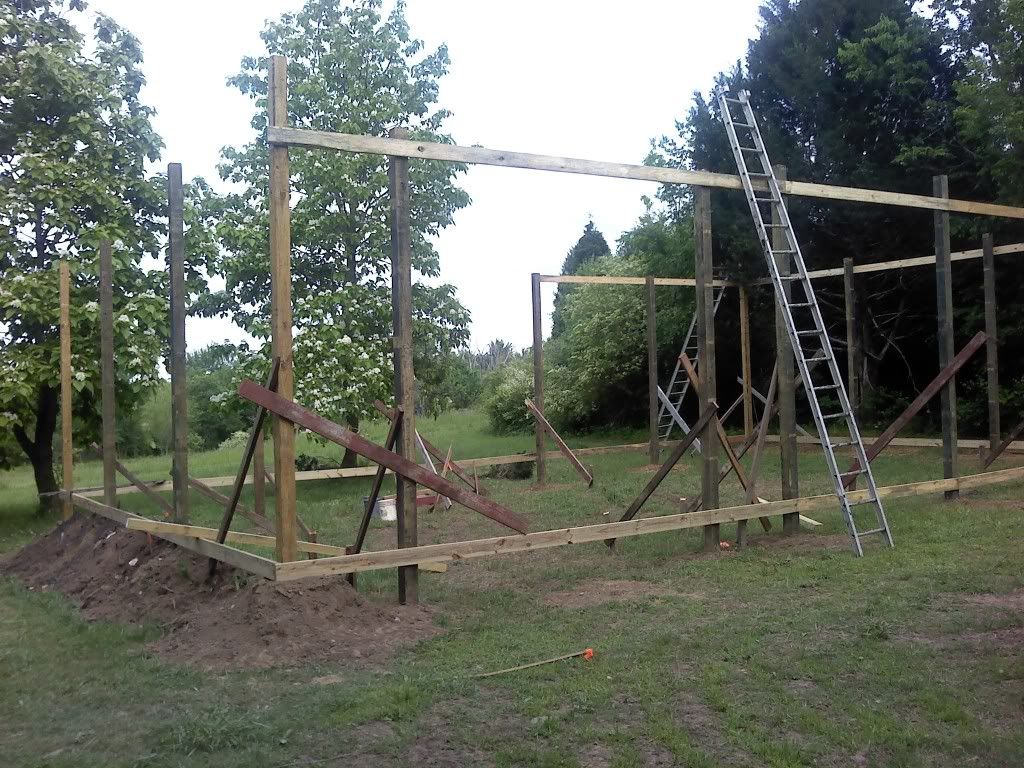 Here's the supervisor doing his job.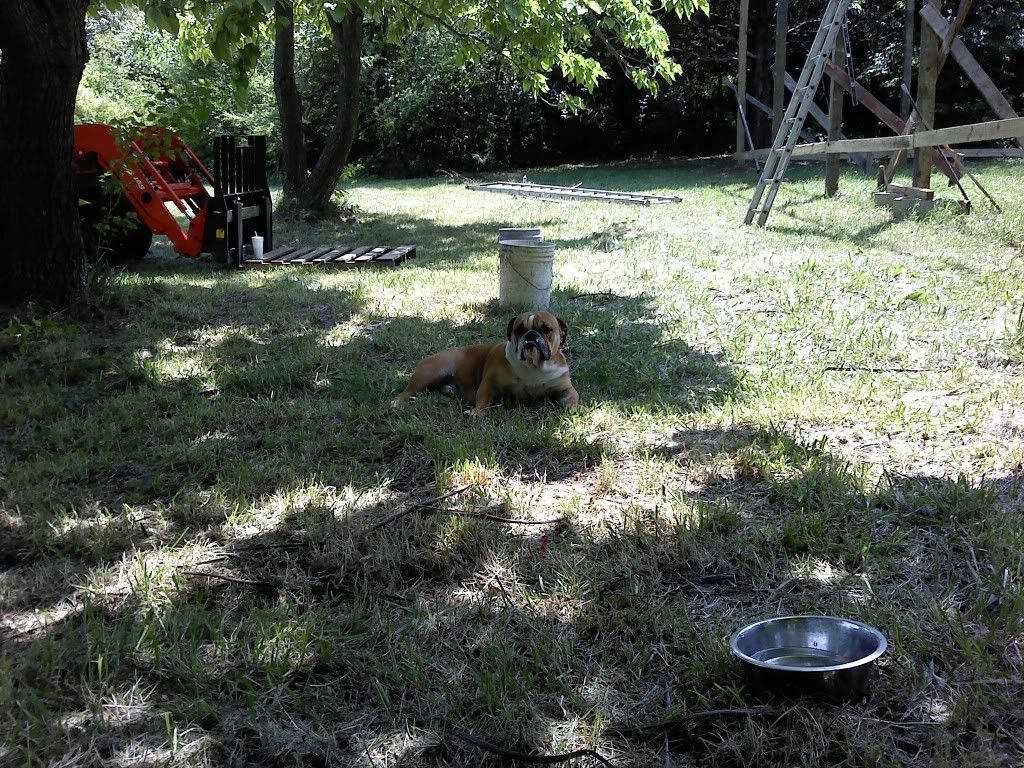 Here's the chief financial investor also working hard. (my wife)
Here some wall girts are in place.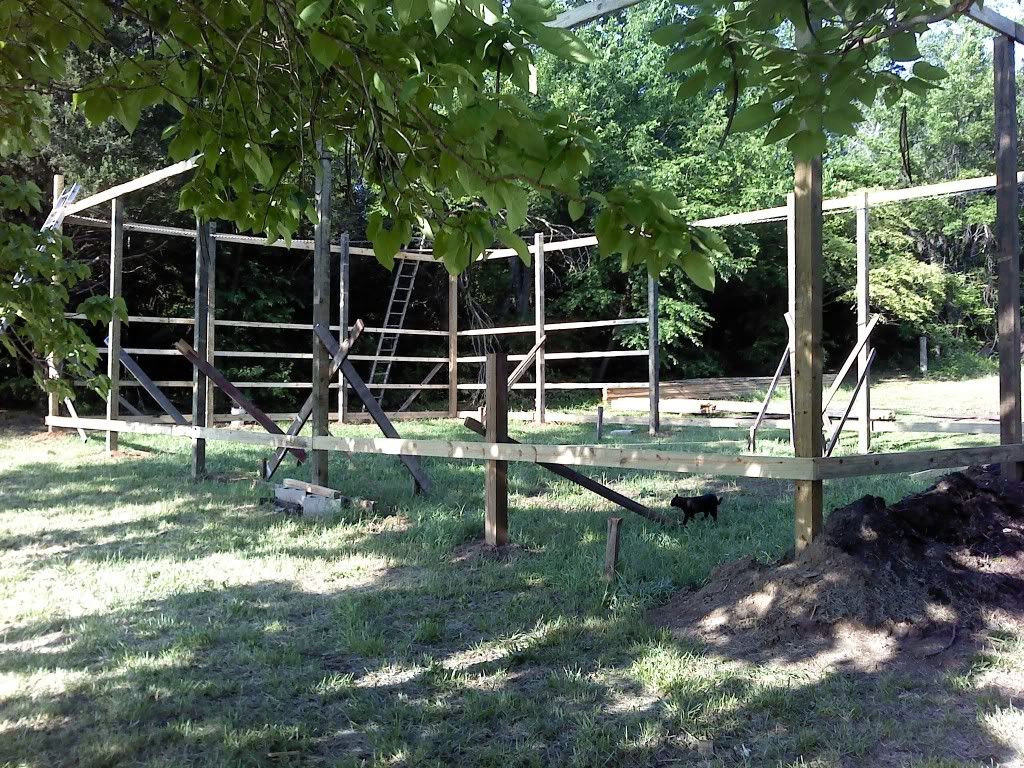 The safety inspector (my daughter)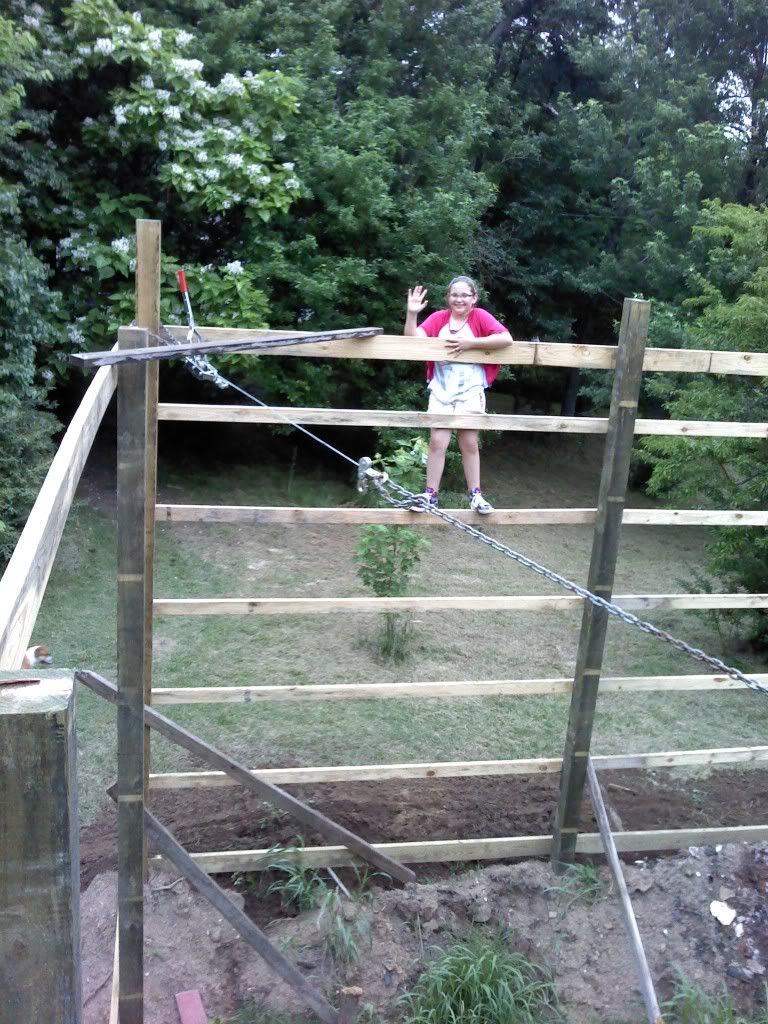 Today's progress, three trusses placed by hand. Hired a local teenager to help 'cause I'm getting too old to be climbing up and down those walls all day: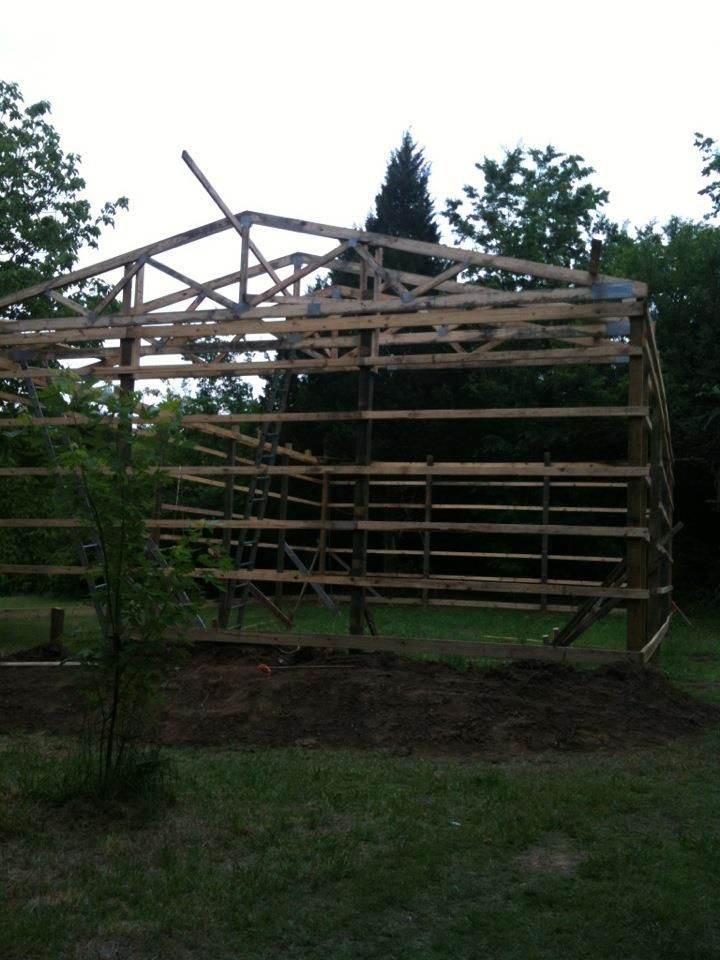 Damn we're tired...