Finally, once a 91 Mazda B2200, now I dub it, "Stranger".
I'll give you the rundown on parts after the pics.
I kinda wanted to build something sorta like Ford should have done to compete with the gmc syclone.
First the before pic.
[IMG]
[/IMG]
Stock Mazda engine with a whopping 85hp
[IMG]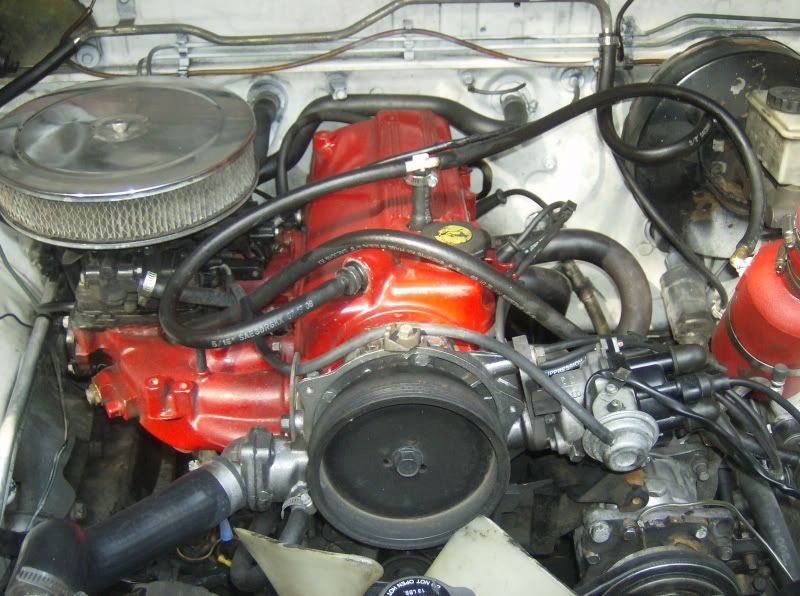 [/IMG]
[IMG]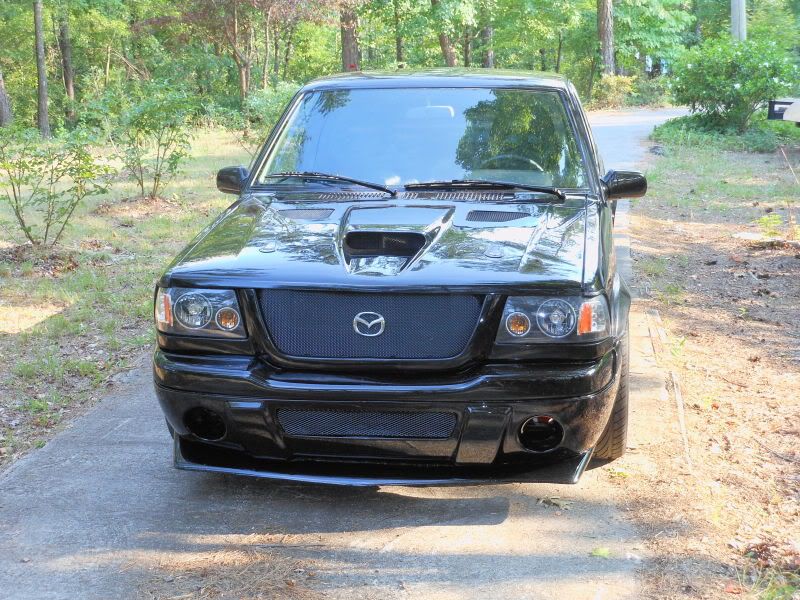 [/IMG]
[IMG]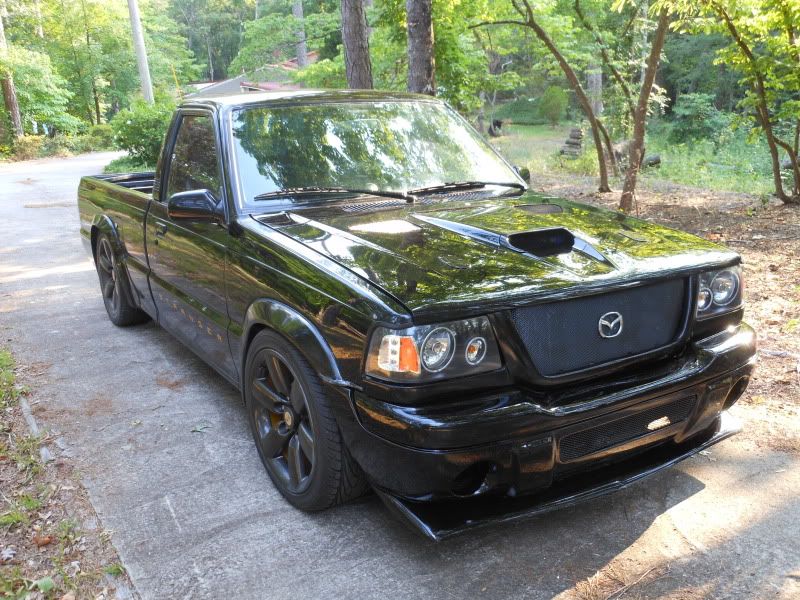 [/IMG]
[IMG]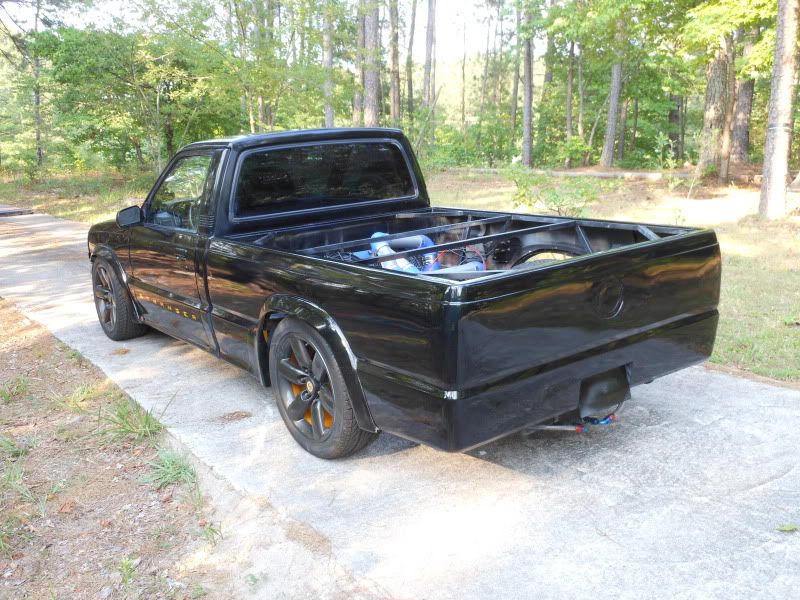 [/IMG]
[IMG]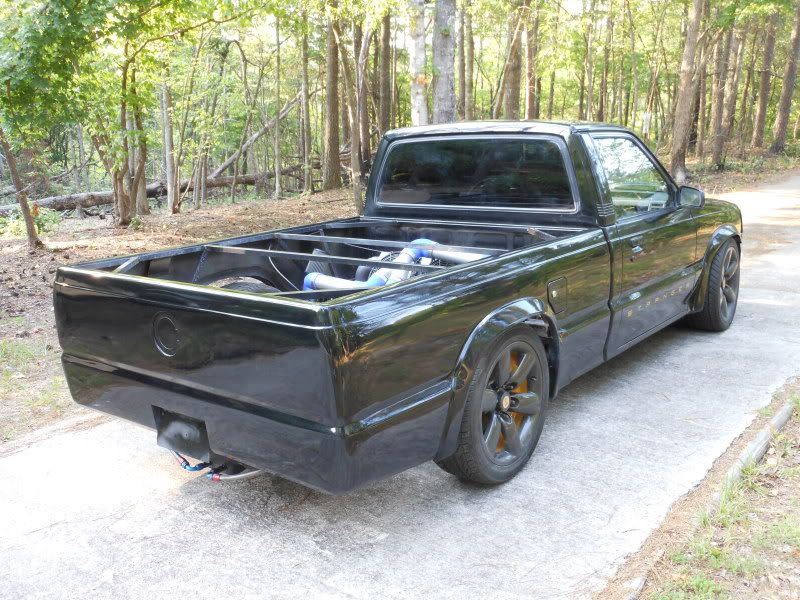 [/IMG]
[IMG]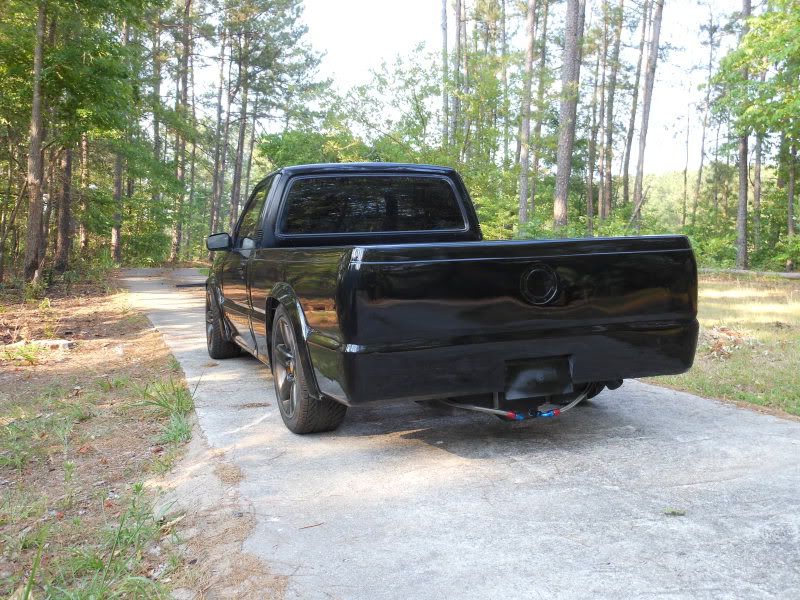 [/IMG]
[IMG]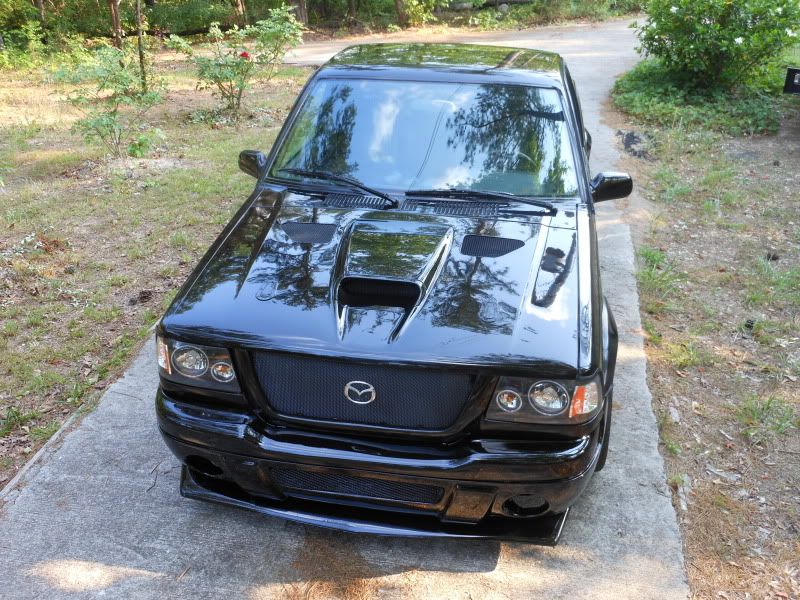 [/IMG]
[IMG]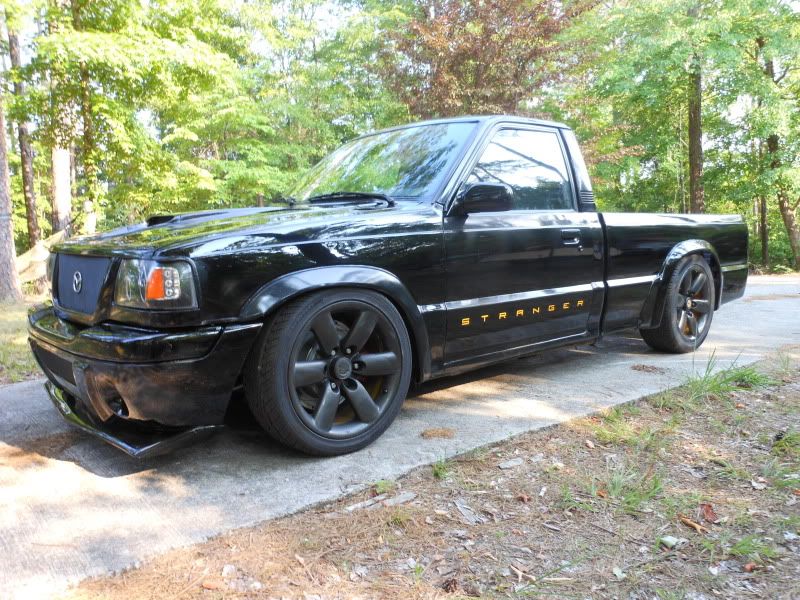 [/IMG]
[IMG]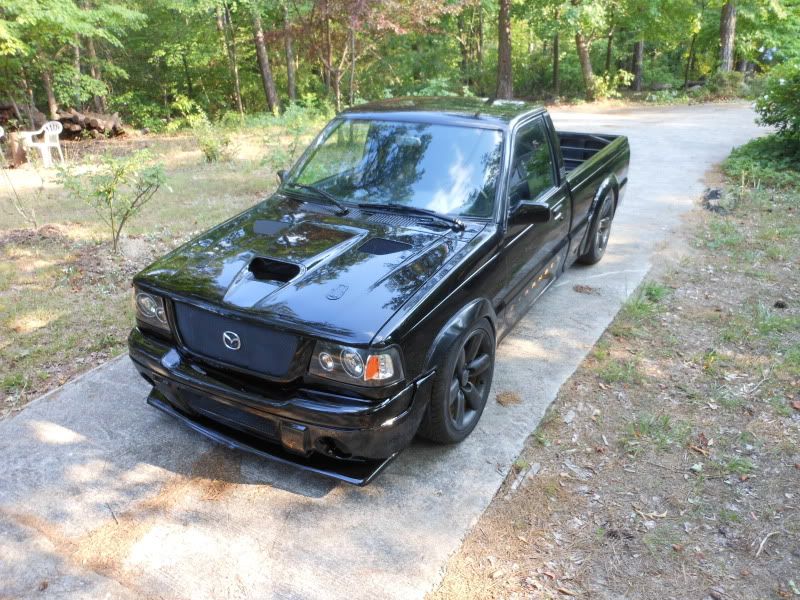 [/IMG]
[IMG]
[/IMG]
[IMG]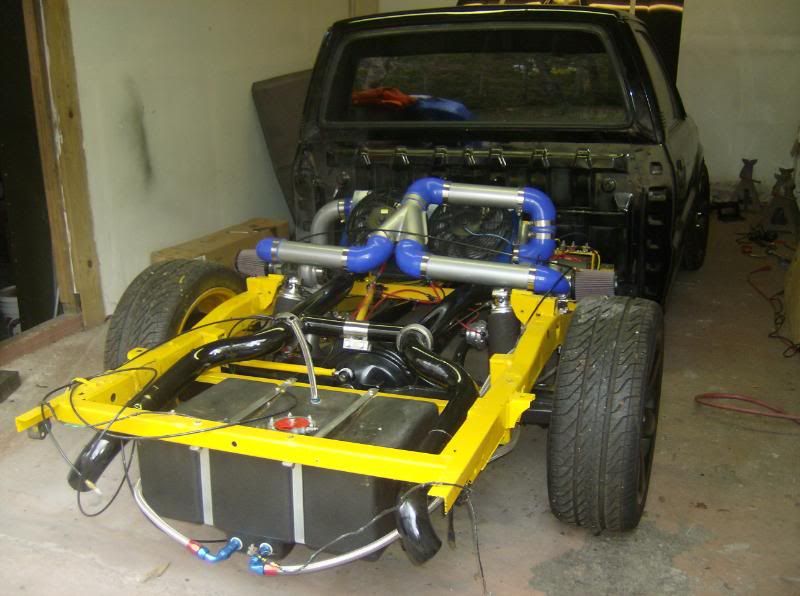 [/IMG]
Complete 03 Ford Ranger Edge front end, and head lights, less hood.
Hood modded with an 86 Mustang SVO turbo scoop welded in.
Ford/Dart 8.2 deck, 4.125 bore block with all forged internals, and Mahale pistons, and Cometic head gaskets, bringing the cubic inches up to 363 cid.
AFR 185 heads with the big cc's. Erson roller rockers.
Comp Cam with 114 LSA, roller hyd.
MDS billet dizzy with 6AL box, wires, and coil.
Vic Jr intake, with CSU custom built carb with boost ref power valve.
Two T4, 60mm Turbo's with V trim impellers, and stage three turbines.
Weldon electric pump for the hot oil from the turbo's to oil pan return.
3 core intercooler made by Procharger. Also, Procharger Rave Valve. Two 12" electric fans to pull cool air from under the car for the intercooler, and AC condenser.
Be Cool aluminum radiator, for Fox Mustang with Spal 16" electric fan.
3 inch tubing to the carb.
Ford try Y headers, full 3 inch exh to the rear.
Aeromotive A1000 fuel pump, Aeromotive boost ref fuel regulator with return line.
Also, I used 10 AN braided lines, and fittings to the fuel reg, and the return to the tank.
16 gal fuel cell.
Custom 4 link rear with watts link, Curry 9" Ford rear with Detroit Trutrac differential 3:55 gears, 12" disc brakes. Shorten 31 spline driveshaft.
Custom tubular front end with 14" disc brakes.
Ridetec, Shockwave air shocks all 4 corners.
Fox Mustang manual rack/pinion.
Bigger sway bar, with urethane bushings.
Tremec TKO 600, 5 speed tranny with hyd master/ slave setup.
Custom interior, factory tach, Autometer gauges.