"Life is like a pen.
You can cross something out, but you can never erase it."
Our quit is something we worked hard for.
We are so happy and glad that we have our addiction under control....or so we thought.
We are going to be faced with bad times....that's just the fact of life.
During those bad times we become vulnerable.
Now, the door to the trap of addiction is wide open again and it's ready to slam shut, with us in it.
Once an addict, always an addict.
Smoking is not an option.
No matter what....just don't smoke.
Quit smoking on March 31, 2006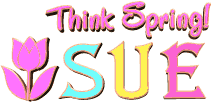 "Success is not final, failure is not fatal; it is courage to continue that counts." ... W. Churchill ...
"You cannot lift a thousand pounds all at once. Yet you can lift one pound a thousand times." ... Ralph Marston
"One half of knowing what you want is knowing what you must give up before you get it." ~Sidney Howard