Thank you for your prayers.
They are needed
I am staying with my boy at the moment, while I visit my mother who has not been well
With my son at the moment and he is a shell of the young man he should be.
He still has his heart of gold, but he does not have the will or energy to carry out the good things his heart desires.
I feel so sad that we got through the teen years unscathed and now have to face this affliction when our influence on him is so low. I cannot send him to his room, stop his pocket money or even yell at him. I just sit, watch and wait for him to see the light.
I can only be there for him and stay strong myself. Prayer is the only thing that helps, so when yours are added to mine, that is a real comfort.
I understand addiction, I wish he would talk to me.
Lymi
Cheers Annaree from Oz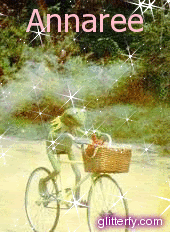 I am a Quitter who will never give up Quitting on this Quit
Quitting replaces the tar and smoke to make room for a life of light and hope.
Smoking was no friend of mine. A friend would never hurt me like smoking did.
Addicted to Quitting
Your worst day quitting is better than your best day smoking.
Quitting is much more than not having another puff
QuitMeter Counter courtesy of
www.quitmeter.com
.