Our protection for our kids when they're on their own is our prayers.
I'm adding mine to yours...as a mom, I feel your pain. I'm so sorry.
Your mother is ill to....you have alot to endure. My prayers are with her also.
Thank God for faith.....don't know where we'd be without it.
Quit smoking on March 31, 2006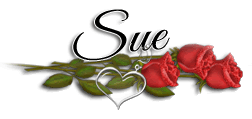 "Success is not final, failure is not fatal; it is courage to continue that counts." ... W. Churchill ...
"You cannot lift a thousand pounds all at once. Yet you can lift one pound a thousand times." ... Ralph Marston
"One half of knowing what you want is knowing what you must give up before you get it." ~Sidney Howard