Good night crazy day.
I am going to bed and you are officially a part of my past.
I will NOT dwell on what was, but rather what WILL be.
I made a commitment to myself and that was to quit smoking.
This is what I fight for everyday.
I realize that everyday is NOT going to be "perfect",
but I am very happy right now to call it a day, to put you to sleep.
You are now history, and I am smoke-free.
I will be smoke-free tomorrow and the next day and etc..........
So, no matter what went on today.....God willing there will be a tomorrow, a new day.
Quit smoking on March 31, 2006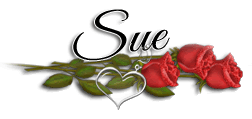 "Success is not final, failure is not fatal; it is courage to continue that counts." ... W. Churchill ...
"You cannot lift a thousand pounds all at once. Yet you can lift one pound a thousand times." ... Ralph Marston
"One half of knowing what you want is knowing what you must give up before you get it." ~Sidney Howard