You CAN do this.
You CAN quit if you really really want to.
A lot of its about attitude...if you don't have it, get it. If you've got it, use it.
If you are quit and struggling.....kick the attitude into high gear, get mad and say NO to cigarettes. Enough is enough...you're in charge of yourself. Only YOU can make it happen.
Quit smoking on March 31, 2006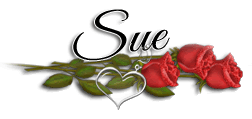 "Success is not final, failure is not fatal; it is courage to continue that counts." ... W. Churchill ...
"You cannot lift a thousand pounds all at once. Yet you can lift one pound a thousand times." ... Ralph Marston
"One half of knowing what you want is knowing what you must give up before you get it." ~Sidney Howard