Frequently, smokers will describe their cigarettes as a good "friend." Smoking may have helped them deal with periods of stress in their life, been a source of comfort when they felt lonely and depressed, and in some ways proved a companion when they felt socially awkward angry or isolated. If you share these feelings you may be fearful of what life will be like without this "friend." The following exercise is one developed in workshops. Smokers have reported that when they put this "friend" in a different context they could let go with a little more ease. By following the instructions below you, too, will be able to see your "friend" in a new way.
Close your eyes and picture your cigarette. Imagine that the cigarette is as tall as you are and you are standing side by side. Put your arm around the cigarette. You are now feeling comfort and support from your "friend." You believe that this "friend" will support you, will help you to feel in control, will take away your worry and stress, and will provide companionship for you when you are lonely. Imagine that the two of you are walking arm in arm. You believe in this "friend" and you trust this "friend." You are now approaching a grassy knoll. As you get closer to the hill, you see a hole in the ground with dirt piled around it. Your "friend" brings you closer to the hole. You feel the cold air and see that it is a grave site. Your name is on the gravestone. Arm in arm your "friend" walks you around the hole. You and your "friend" walk around and around the hole. You continue to get closer and closer to the edge of the hole. You begin to lose your footing and you reach for your "friend." You are afraid. You keep reaching and reaching and reaching for your "friend" but your friend keeps walking you closer and closer to the dark hole. Is this your "friend"?
The above exercise can be frightening and sobering. However, it is important for you to focus on the reality of your smoking. A friend would not want you to be in harm's way. A friend wants what is best for you. Although you may not find yourself using the word "friend" when you think about your cigarettes, you may be using and relying on them as such. Remember, a true friend does not just put a bandage on a situation but rather helps to guide you towards long-term coping. Cigarettes may make you feel better for the moment but in the end they lead you closer and closer to years of suffering. Cigarettes are not your friend.
Quit smoking on March 31, 2006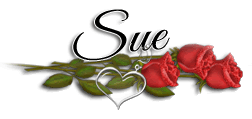 "Success is not final, failure is not fatal; it is courage to continue that counts." ... W. Churchill ...
"You cannot lift a thousand pounds all at once. Yet you can lift one pound a thousand times." ... Ralph Marston
"One half of knowing what you want is knowing what you must give up before you get it." ~Sidney Howard