It's so very hard to use yourself as an example of what smoking can do to your health, I'm so sorry you have to go through this.
Thank you for sharing. Your post is indeed a slap of reality that smoking harms.
One thing I did learn is that there is a power that works and that's faith and prayer. My thoughts are prayers are with you at this difficult time.
I have a friend who survived lung cancer. She's as strong now as she ever was.
Praying for a full recovery (((((Donna))))).
Quit smoking on March 31, 2006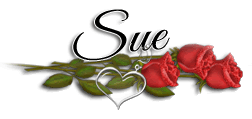 "Success is not final, failure is not fatal; it is courage to continue that counts." ... W. Churchill ...
"You cannot lift a thousand pounds all at once. Yet you can lift one pound a thousand times." ... Ralph Marston
"One half of knowing what you want is knowing what you must give up before you get it." ~Sidney Howard