Will you join me?
My neighbor is sad this week. She spent her wedding anniversary and birthday alone. She lost her hubby a few months ago. He battled lung cancer for 4 years and lost.
She smoked and quit 4 years ago with him. He was 56, she's 55 and now living alone.
I hate this addiction with a passion.....make it your passion to quit and stay quit. No one wants to go through life waiting and wondering where the smoking path is going to lead to. It's just not worth it. Your life is worth it....your family is worth it. That's what counts in your life.
Quit smoking on March 31, 2006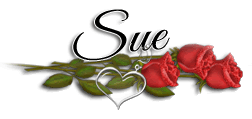 "Success is not final, failure is not fatal; it is courage to continue that counts." ... W. Churchill ...
"You cannot lift a thousand pounds all at once. Yet you can lift one pound a thousand times." ... Ralph Marston
"One half of knowing what you want is knowing what you must give up before you get it." ~Sidney Howard