I was thinking about you just yesterday Annaree....that you were being tested a few months back. Was wondering how you fared from all that. I hope things had turned around for you.
I'm admiring your ticker. I remembered when you first came here and now look.
Take care and hope all is well with you and your family.
Quit smoking on March 31, 2006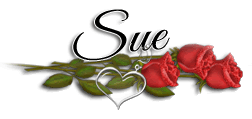 "Success is not final, failure is not fatal; it is courage to continue that counts." ... W. Churchill ...
"You cannot lift a thousand pounds all at once. Yet you can lift one pound a thousand times." ... Ralph Marston
"One half of knowing what you want is knowing what you must give up before you get it." ~Sidney Howard