A Prayer (from Nicotine Anonymous Literature (c)):
Thank you God, that I have known
This smoke-free day to call my own.
And tomorrow this I pray,
Grant me one more smoke-free day.
AND NOT TO FORGET..............
Linda's Junkie Prayer
Now I lay me down to sleep
I pray the Lord my quit to keep
If I should smoke before I wake
Please smack my mouth, for goodness sake!
Quit smoking on March 31, 2006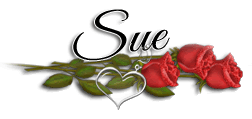 "Success is not final, failure is not fatal; it is courage to continue that counts." ... W. Churchill ...
"You cannot lift a thousand pounds all at once. Yet you can lift one pound a thousand times." ... Ralph Marston
"One half of knowing what you want is knowing what you must give up before you get it." ~Sidney Howard