Hello,
I inform you of the new site selling Of Model Miniature with buy online (the shipping cost displayed are calculated for France), and a new section "Gallery":
I'll let you see the site here
http://model-miniature.perso.sfr.fr/
Question novelty resin, the M-325 Cargo is now available, with the possibility of putting him or cab.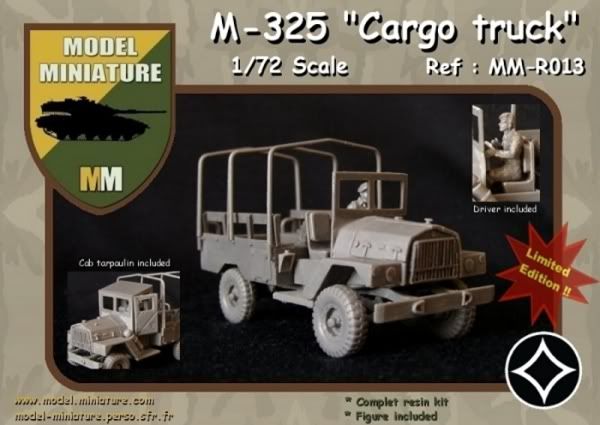 And the kit accompanying figure, which can obviously used on other vehicles.
The new ceramics:
The Israeli tour with these concrete blocks and bags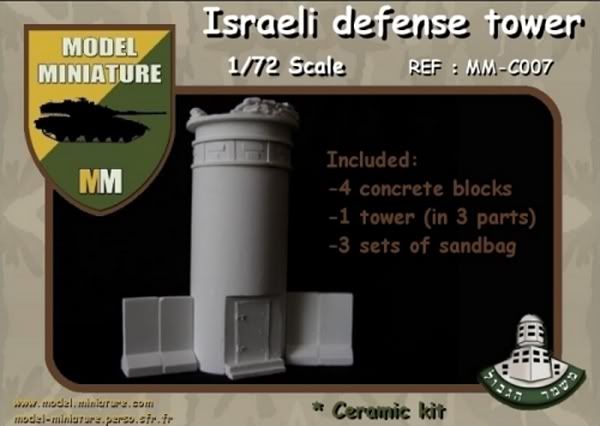 And finally the Islamic Minaret with several options for mounting.
If you have any questions or if you want to place an order, you can contact me at this email address: model-miniature@sfr.fr
Thank you for reading.
Miss Julie Ludmann