You can also check on Google taping "east Berlin".
There are still many buildings which were left in the war state during a long period in the east area of Berlin.
I remeber clearly seeing a lot of old facades with still shells and amo impacts left on them in the 90s'.
Take in account that the communist government didn't cared a lot about old buildings and put more moneys in the party symbols within the brand new buildings, some were actually destroyed at the dawn of the new millenium.
For instance :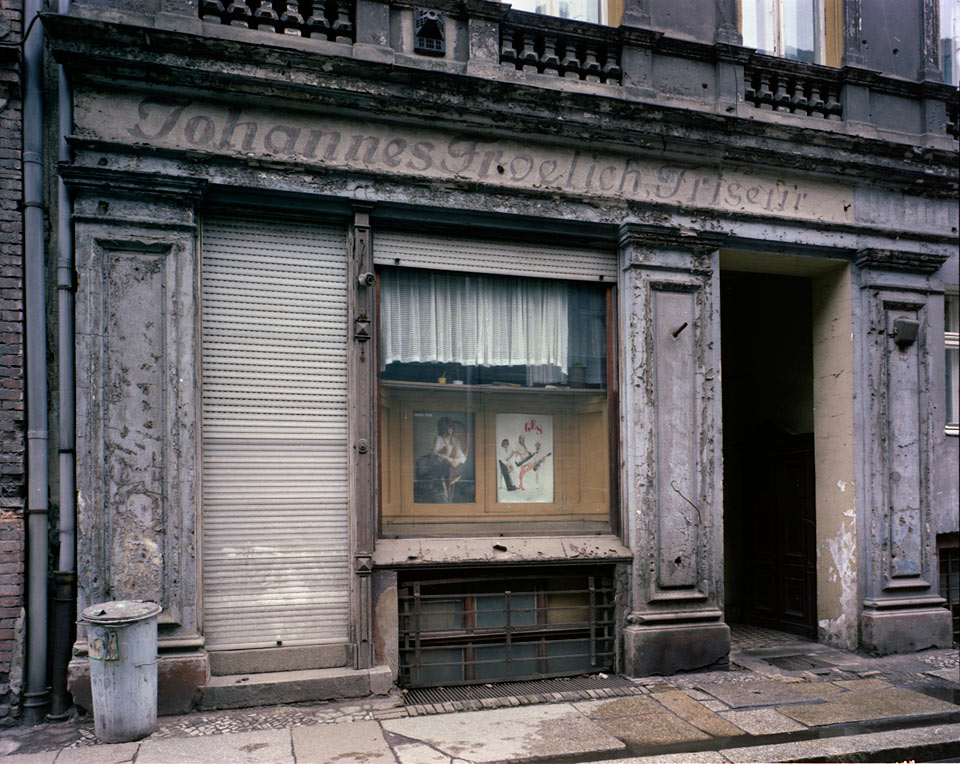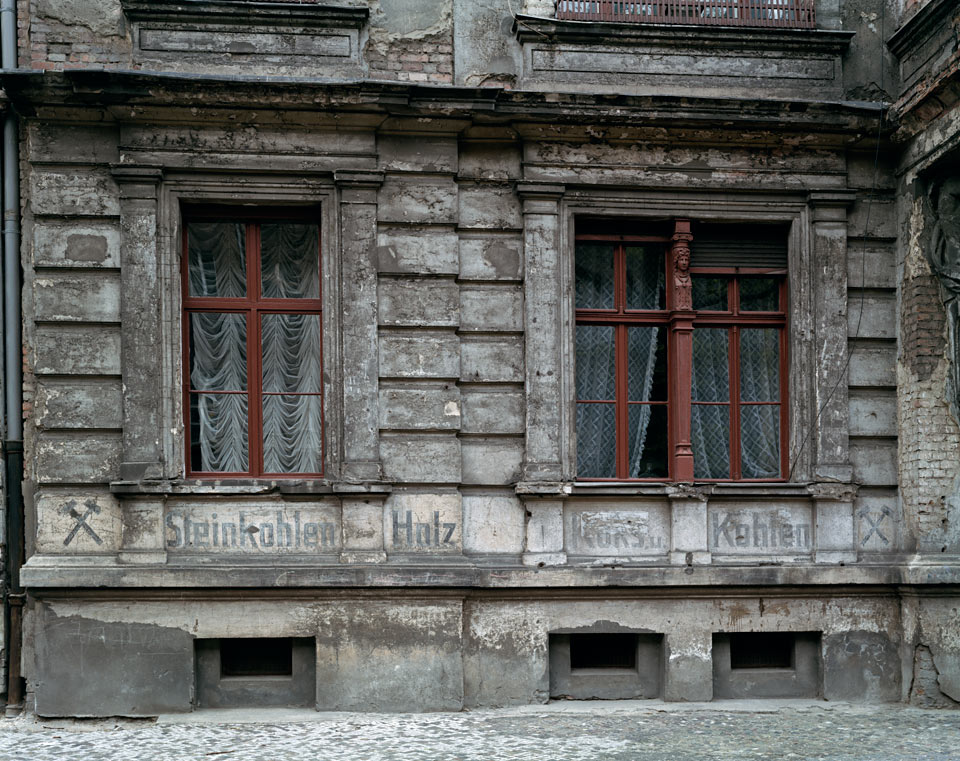 So have a tour on Google and you may find some ideas